Happy to have hit the 50 lbs lost post-baby milestone! Lately I've been in "off season" mode not exercising much or tracking diligently, but I'm happy that I'm still losing – it shows I'm on this track to stay
I'm not even worried about it. I will get there when I get there! On a related note, the Santa Shuffle is this weekend and I've only run ONCE since the wine run a few weeks ago! Ah well, it's for fun and I'm just going to wing it. No Biggie!
In the meantime, I've been focusing a lot of my time and interest in getting to know my camera and learning some editing skills. I'm a total amateur, but so far I'm truly enjoying learning more about photography and capturing my little guy growing up. My goal is to create a digital scrap book every year for him and our family because ever since the digital photo world has taken over, I really haven't made an effort to put them to print and we all just keep getting buried further and further with more and more pictures and no printed product! I think now is as good a time as any to just jump in and commit to transforming them in a tangeable form. I bought a TeamBuy ticket for Album Pro last year and used it to do Cameron's first year. The only problem is that I didn't read the fine print that the ticket was for only 24 pages and my end product was 118! Let's just say, the price tag STUNG big time, but after all of the time and effort I put into making it and in consideration of it being our first year with our first baby, there really wasn't a price tag for that. I still don't have wedding photos and regret that I never got those edited and done (next project!), so I wasn't going to let that happen again!
Most of you haven't seen many recent photos of our little guy who is now 15.5 months old (I know!), so I thought I would share with you a few from the last month.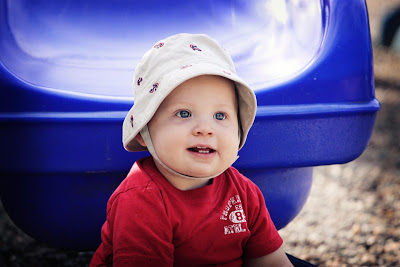 Mid-October, Thanksgiving weekend at the park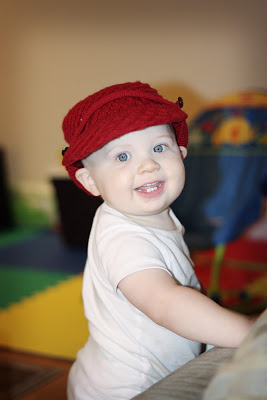 Wearing one of Mommy's hats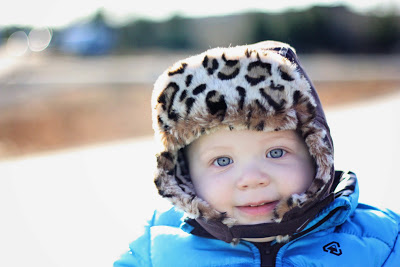 Out for a stroll in his wagon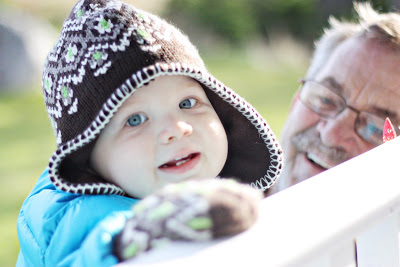 Helping Grampie & Daddy string up the Christmas lights
I think it's obvious where he gets his eyes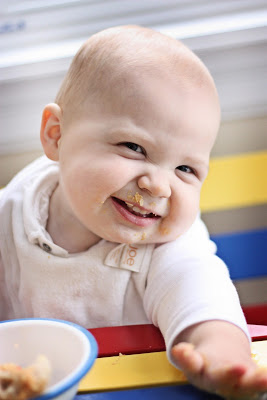 Feeling excited to sit at his table like a big boy for his lunch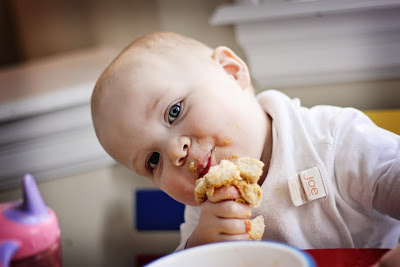 Silly boy
Have you made a digital scrapbook or photo album before? If so, what product did you use and did you like it? I'm thinking about using iPhoto for the next one. Thoughts?
P.S. I am going to be reviewing a cook book in the near future, so stay tuned if you're interested!
Source: http://feedproxy.google.com/~r/blogspot/HaZZ/~3/ZhnnTDnaIHk/50-lbs-yo.html