Halifax, the capital city of Nova Scotia, is known for its rich maritime history, scenic beauty, and vibrant culture. If you're looking for a fun night out in Halifax, there are plenty of options to choose from. Whether you're interested in live music, delicious food, craft beer, or nightlife, you will find it in Halifax. In this article, we'll take a look at some of the best ways to spend your time in the city.
Visit the Halifax Waterfront
The Halifax Waterfront is a popular destination for locals and tourists alike. It's a picturesque boardwalk that offers stunning views of the harbour and a variety of restaurants, cafes, and bars. You can take a stroll along the waterfront and enjoy the live music and street performances, or simply sit and watch the boats go by. The Halifax Seaport Farmers' Market is also located on the waterfront and is a great place to grab a bite to eat or browse the local crafts.
Test Your Luck in Casino Nova Scotia
The Casino Nova Scotia is located in the heart of downtown Halifax and is a popular destination for those looking to try their luck at the slots or tables. The casino features over 500 slot machines and a variety of table games, including blackjack, roulette, and poker. These numbers are comparable with the ones presented in this Vulkan Vegas casino review. The casino also offers a rewards program for frequent players, as well as regular promotions and events. In addition to gaming, the casino has several dining options, including a buffet and a fine-dining restaurant. The Casino Nova Scotia is a great option for those looking for a fun night out in Halifax.
Enjoy a Night of Live Music
Halifax is known for its vibrant music scene, and there are plenty of venues in the city that offer live music on a regular basis. The Marquee Ballroom is a popular venue that hosts a variety of local and international acts. The Carleton Music Bar & Grill is another popular venue that offers live music and great food. The Seahorse Tavern is a favourite among locals and is known for its intimate atmosphere and eclectic music lineup.
Explore the Craft Beer Scene
The city is home to a number of craft breweries and brewpubs that offer a variety of delicious beers. The Good Robot Brewing Company is a popular spot that offers a rotating selection of beers and a fun, laid-back atmosphere. The Propeller Brewing company is another great option that offers a range of award-winning beers. If you're looking for a unique experience, check out the Alexander Keith's Brewery, where you can take a tour of the historic brewery and enjoy a pint of their famous India Pale Ale.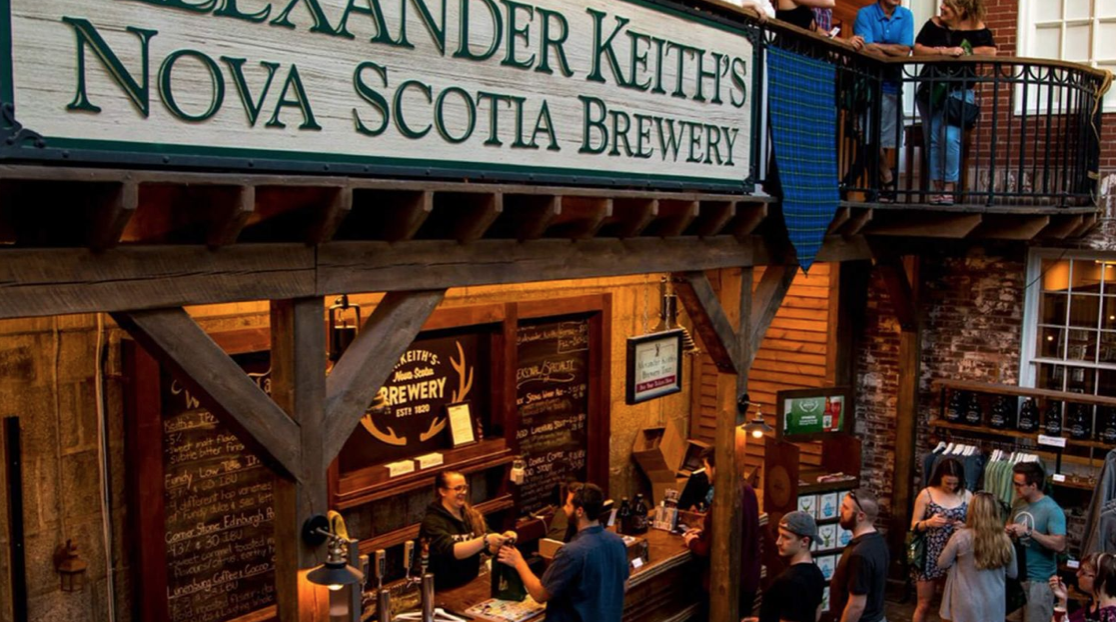 Indulge in Delicious Food
There are plenty of restaurants in Halifax where fresh seafood is served, but there are other delicious options to choose from as well. The Five Fishermen Restaurant & Grill is a popular spot that offers a variety of seafood dishes, as well as steak and other meat options. The Wooden Monkey is a great option for those looking for vegetarian and vegan options. If you're in the mood for pizza, Salvatore's Pizzaiolo Trattoria is a local favourite that offers delicious wood-fired pizzas.
Take a Ghost Tour
Halifax has a rich and often tragic history, and there are a number of ghost tours in the city that offer a spooky and entertaining way to learn about it. The Halifax Ghost Walk is a popular tourist attraction that takes you through the city's historic streets and buildings while sharing stories of ghosts and hauntings. The Citadel Ghost Tour is another great option that takes you through the historic fortress and shares stories of its haunted past. If you'd rather travel on water, you can try the new ferry travel option between Halifax and Yarmouth.
Catch a Movie at the Neptune Theatre
The Neptune Theatre is a historic theatre that offers a variety of live performances, including plays, musicals, and concerts. However, it's also a great spot to catch a movie. The theatre regularly screens classic and contemporary films, as well as special events and festivals.
Hit the Nightclubs
If you're looking to dance the night away, Halifax has a number of nightclubs that offer a fun and lively atmosphere. The Pacifico Nightclub is a popular spot that features local and international DJs and a spacious dance floor. The Toothy Moose is another popular nightclub that offers live music, dancing, and a lively atmosphere.
Halifax Has it All
Craft beer, ghost tours, or hitting the nightclubs, Halifax has something for everyone. With its lively atmosphere and rich culture, it's no wonder why Halifax is a popular destination for those looking for a fun and exciting night out on the town.