Here's a delicious, simple take on a homemade truffle for Valentine's Day.  Perfect as a sweet treat with a glass of milk or a cup of tea, these balls are free of added sugars, dairy and gluten and full of my favourite secret ingredient, love.
Ingredients:
1.5 cup cashews or almonds (raw or roasted)
1.5 cup whole dates (soaked in water for a few minutes then drained if they're not moist to start)
1/3 cup unsweetened coconut
1/3 cup cocoa
rind and juice of one lime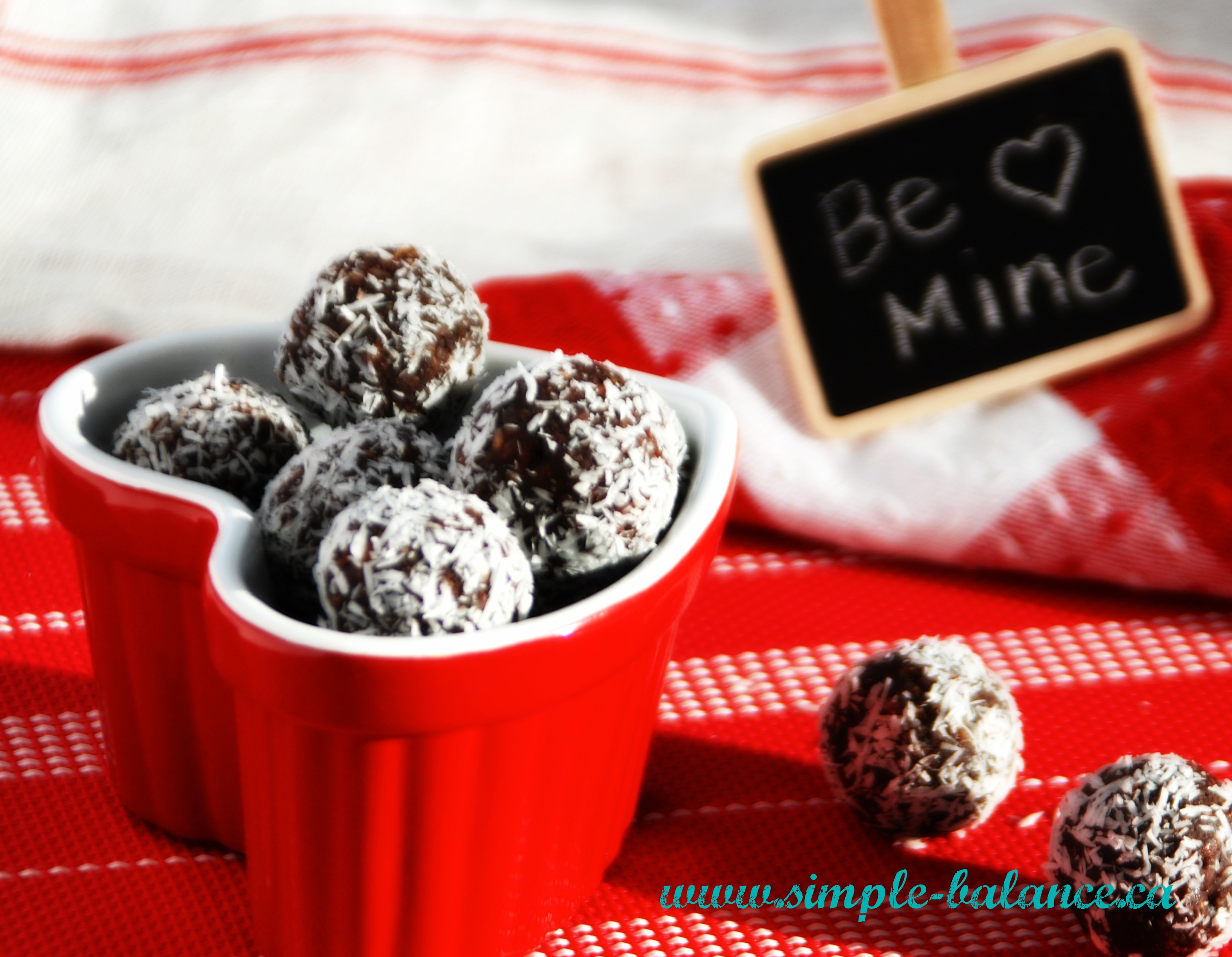 To prepare:
In a food processor, blend nuts until a coarse flour results.  Add dates, coconut, cocoa, rind and lime juice and process until well combined.  The mixture will seem a little dry, but will bind together when you roll it, so don't be concerned!
Roll the mixture into 1" balls, then roll again in a little unsweetened coconut, and refrigerate 1 hr. Store in fridge or freezer.
Wendy McCallum, LLB, RHN, is passionate about providing busy parents with the tools & support they need to feed their families wholesome food, so everyone can play, learn, and feel better!  She is a mother of two terrific nine-year old kids. For information and recipe ideas, visit her website or pick-up her cookbook