Today, as you walked by me while I sat on the couch, I grabbed your arm and pulled you close to me for a cuddle. As you flopped onto my lap and stretched across me your legs seemed as long as mine.
I brushed your long hair away from your cheek and noticed all of the freckles that are relatively new to your face.
Today, as you got ready for school, you made your bed and grabbed your own cereal. This doesn't happen every day but I noticed that it did today. For many many years I have been responsible for all of the little things – grabbing the required spoon, pouring more milk and packing everything into your backpack. Today I noticed things changing.
Today, as I got some pictures printed for your sister's project, I came across some shots of you playing basketball this year. I couldn't help but think about how much your confidence has grown in one short season of playing that sport. You made some great new friends, you looked up to two amazing coaches and you wanted to do extra camps and workshops just because you like playing the game so much. As the Sport Nova Scotia pledge says, I love to watch you play.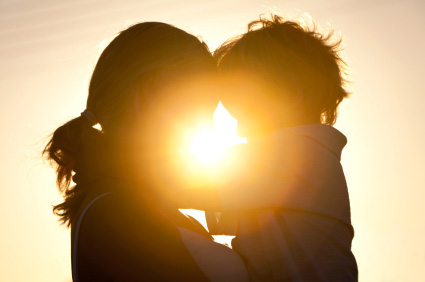 Today, before we ate supper, you hopped onto Facetime with one of your very best friends who goes to another school. As I finished cooking I could hear the two of you giggling about a silly video you made a few weeks ago. You then started commiserating about how you're going to convince your families to go on vacation together next year. It seemed like you could have talked for hours if I'd let you.
Today, as I bathed your siblings, I could hear you practicing your guitar and singing in your room. You were frustrated with a strum pattern but you kept on trying. When you'd had enough, you just decided to sing. I sat in the bathroom with my eyes focused on your brother and sister in the tub and my ears completely tuned in to you.
Today, as we got ready for bed, you jumped in with your little brother and started reading him a story. I could hear you answering his questions and asking him to find things in the pictures. I heard the click of the light and then heard you asking him if he'd like you to draw on his back. I walked in five minutes later and he was fast asleep in your arms.
Today, as I snuggled in bed with you, we talked about how to handle friends who sometimes treat you badly. We have such important conversations now – how babies are made, what you want to be when you grow up and detailed accounts of how you felt about things that happened at school that day.
Today you are eight years old. It feels like just yesterday that I was holding you in my arms for the very first time.
Deanna is a Mom of three, wife, marketer and blogger – lover of travel, morning coffee, family time, belly laughs, good friends and uninterrupted showers! Follow her on twitter @DeannaCMiller