Sometimes, life gets ahead of me. Even now, when I'm home and able to plan my days (essentially) however I want, I don't find the time to sit and write and publish.
I have been writing (did you see my post on Bonbon Break called Nails, Mascara and Other Reasons I Won't Unfriend You on Facebook?) but it hasn't necessarily ended up here. I'm not at a loss for words. I am at a loss for time and energy, it seems.
Cameron turned five in March. Every year, pretty much since he's been verbal, I have asked him a series of questions on his birthday. I dutifully asked him the questions again this year, and wanted to share them before time slips completely away from me. Sharing it here is for me, for him, for holding on to these memories. These kids grow up so fast.
Plus, Gavin turns three on Wednesday. Luckily he has the latest birthday in our family, so possibly expect his birthday survey results to be posted sometime in early January of next year. Trust me. I'm that good of a procrastinator.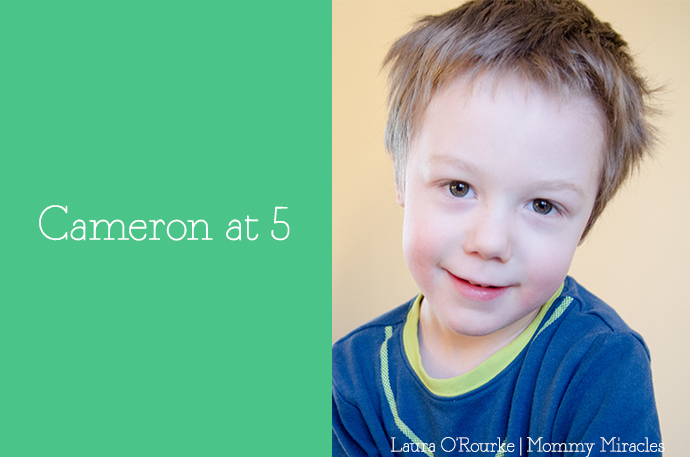 My favourite food is: Chicken and fries
My favourite sport is: Speed Skating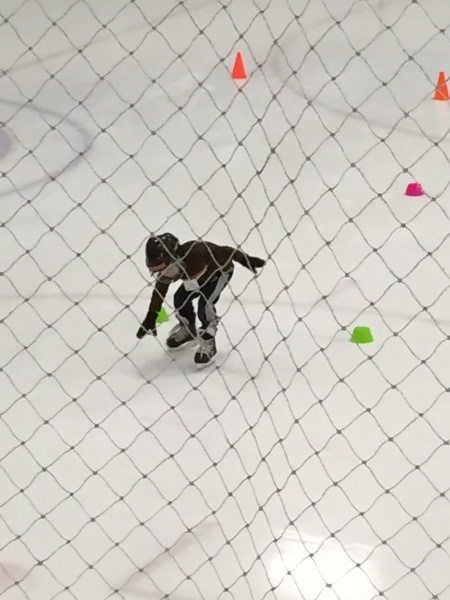 My favourite show to watch on TV is: Pokémon and Digimon
The thing I do best is:  I don't know because I'm good at lots of stuff. I'm good at playing games."
If I could change my name, I would change it to: Nothing. I just want to be Cameron. Or I'd change it to a Pokémon name. Or Mario. Or Koopa Troopa.
My favourite colour is:  Red and Black. I only like dark colours.
My favourite toy is:  My 2DS
When I grow up I want to be: I don't know yet.
My favourite snack(treat) is: I don't know. I have lots of favourite treats. Sour is my favourite. I really like chocolate, gummy, and sour candy.
Food I don't like: Hot dogs
My best friend is:  Simeon
If you could have any wish in the world, it would be:  Something Mario or something Pokemon.
My best memory is: It's a very long time ago when I played my 2DS Mario Racing.
Oh, to be five years old and have a one track mind.
It is so fun to see how my precious little big boy is growing up, and how he stays the same.
The post Cameron at 5 appeared first on Mommy Miracles.