When I was a teen I wished someone had sat me down and taught me some...
Read More »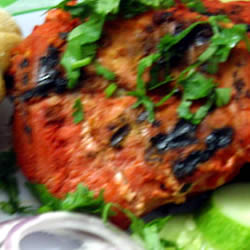 Ramadan is quickly coming to a close and it is time to start thinking about Eid. We are busy looking at recipes and deciding what we want to cook. For Muslims, this...
Read More »
Muslim around the world are in the final week of Ramadan. In the United States, as much as it has been a time of faith, and prayers, many are in fear too, as in the...
Read More »
Have you always gone with the same old insurance company? Are you looking to save some money when you are looking for insurance? Sometimes instead of shopping from...
Read More »
Have kids?Like movies?
There is  new 3D stop-motion comedy thriller from animation company LAIKA.  These are the same people that brought us Academy...
Read More »
Who doesn't love a great burger? In our house we love a good burger, and we love when we can get our Canadian beef on sale! On Saturday, my local halal butcher had a great sale on beef, so we stocked up.
Then we had to...
Read More »