Investigators have charged a man for a sexual assault that occurred in Dartmouth last month. At approximately 10:50 a.m. on...
Read More »
Government is increasing its annual operating grant to two Nova Scotia universities.
Labour and Advanced Education will provide an additional $3.95-million to St. Francis Xavier University in Antigonish and $2.2-million to the...
Read More »
Work is happening across the province to improve the lives of older Nova Scotians.
From skill development, to active living, to making travel more accessible, government released an 18-month progress report on SHIFT: Nova...
Read More »
The municipal overnight winter parking ban will be in effect again this winter season from Saturday, Dec. 15, 2018 through...
Read More »
Just before 10 p.m. last evening, a member of Halifax District RCMP stopped a vehicle on Hwy. 7 in Westphal for driving 149 km/hr...
Read More »
Two lucky Nova Scotians have won free hunting and fishing licences for the rest of their lives.
Fisheries and Aquaculture Minister Keith Colwell and Travis MacLeod, president of the Nova Scotia Federation of Anglers and Hunters,...
Read More »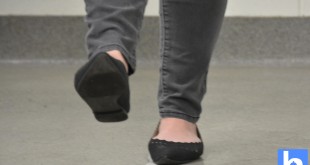 A partnership between the federal and provincial governments, and police agencies, will see more front-line police officers trained to detect impaired driving and keep roads safe.
Nova Scotia has developed a plan that will...
Read More »
This recall involves first-generation Emerson branded Sensi Wi-Fi Thermostats that permit remote access from one's smartphone, tablet and PC via...
Read More »
Nova Scotia RCMP Southwest Nova Major Crimes Unit has charged the two men involved in the incident in Berwick yesterday....
Read More »
Officers responded to multiple vehicle collision in Dartmouth earlier this morning. At approximately 7:30 a.m. police responded to a multiple...
Read More »