In the Fall and Winter, I'm all about quilting and sewing. In the Spring and Summer, I tend to focus...
Read More »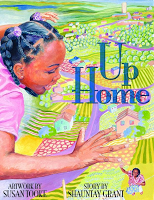 The 2009 Atlantic Book Awards were announced last evening.  And the winners are… Democracy 250 Atlantic Book Award for Historical Writing:...
Read More »
I'm heading out on a trip in the coming weeks to New York City, and during these dragging days of...
Read More »