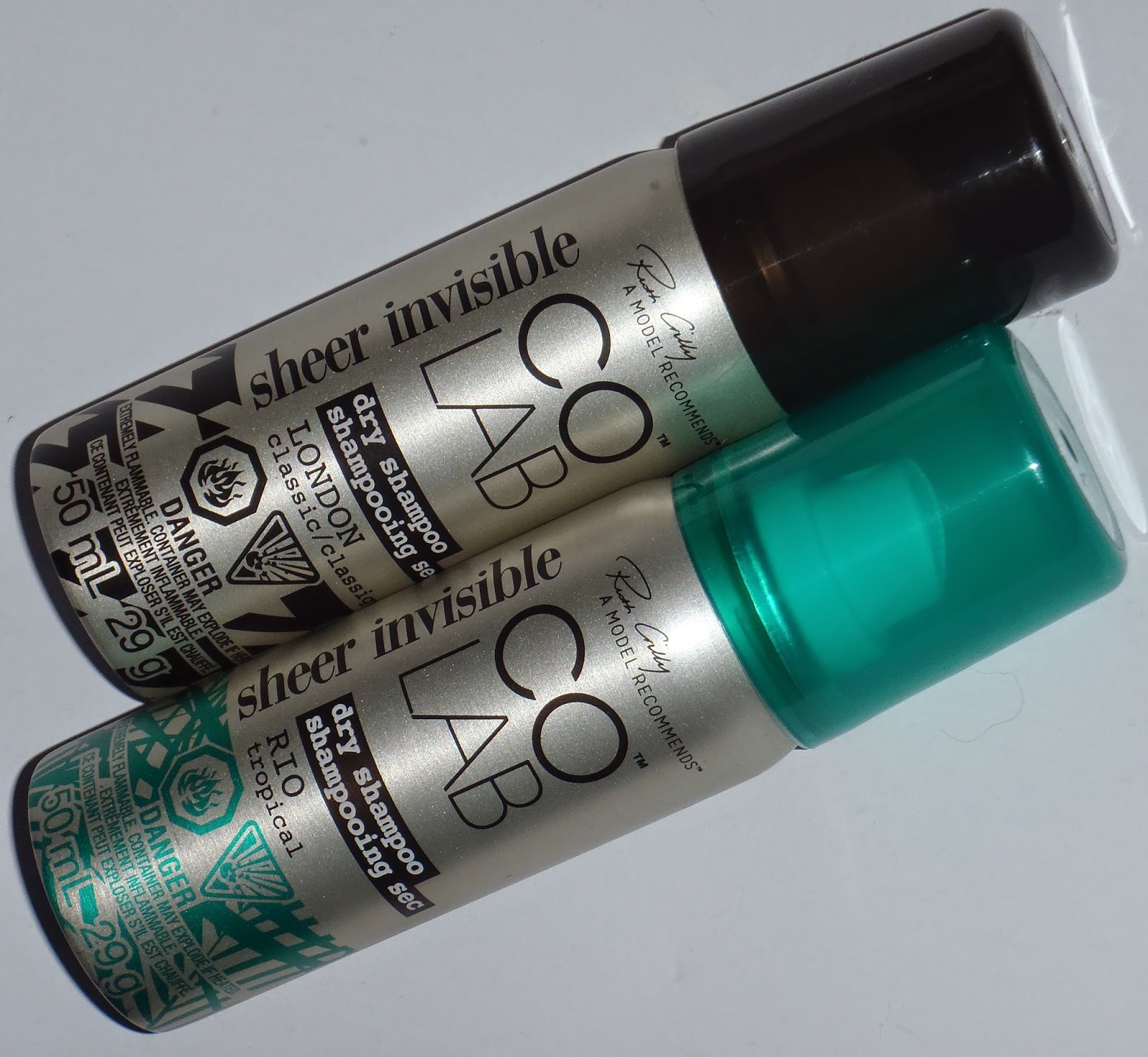 Entering the dry shampoo territory in Canada recently was COLAB Invisible dry shampoo by Ruth Crilly at A Model Recommends.
I have tried numerous scents from Batiste (Original, Blush, Cherry, Wild, etc.) mainly for curiosity and quite enjoyed them. When COLAB promises no white residue (which Batiste can only offer in the Dark Brown version), I was excited.
I don't think COLAB need any introduction since UK YT'ers have been raving about it since it was launched, so let's just get straight to the product, shall we?
I found COLAB's formula quite similar to Batiste – non sticky, absorbs the oil in the hair quickly and does not weigh the hair down, but it does not build volume in my hair as much as Batiste does.
If you are not familiar with dry shampoos, here is how you use it:
– Shake bottle well, part dry hair into sections and spray, focusing on the roots at the side and top of the head for volume
– Massage the hair using the fingertips to disperse the product
– Brush hair lightly with a paddle brush.
The 2 scents available in Canada:
– London (notes of bergamot, musk and magnolia) with black cap, properly described as a classic (hair spray) scent
– Rio (tropical notes of papaya, pineapple and a heart of cassis) – teal cap.
3 other scents in the UK: New York (fruity, orange cap), Tokyo (oriental, pink purple cap) and Paris (floral, coral cap). And there is an Extreme Volume version of all 5 scents launched now in the UK too, hope we can see some soon!  
All in all, I enjoy the invisible residue and like the Rio scent (more than London) from COLAB. The line is available at London Drugs, Jean Coutu, Lawtons and select Pharmasave/ Pharmachoice stores this month – $5.49 (50ml, the version I received, run out quite fast) or $9.99 (200ml, better value for the money).