Without a doubt, Donna Morrissey is among our most popular fiction authors at Halifax Public Libraries. It is exciting news then that Donna will be reading at The Keshen Goodman Public Library this evening. Ms. Morrissey will be reading from her latest novel, The Deception of Livvy Higgs (M). The reading starts at 7:00 and all are welcome.
~~~~~~~~~~~~~~~~~~~
"For two traumatic days, Livvy Higgs is besieged by a series of small heart attacks while the ghost of her younger self leads her back through a past devastated by lies and secrets.
The story opens in Halifax in 2009, travels back to the French Shore of Newfoundland during the mid-thirties and the heyday of the Maritime shipping industry, makes its way to wartorn Halifax during the battle of the Atlantic in World War II, then leaps ahead to the bedside of the elder Livvy.


Caught between a troubled past, and her present and worsening living conditions, Livvy is forced to pick apart the lies and secrets told by her greedy, prideful father, Durwin Higgs, who judges her a failure, and her formidable Grandmother Creed, who has mysteriously aligned herself with Livvy's father, despite their mutual hatred.
Tending to Livvy during her illness is her young next-door neighbour, Gen, a single mother, social-work student, and part-time drug dealer. Overnight, a violent scene embroils the two in each other's lives in a manner that will entwine them forever. In The Deception of Livvy Higgs, the inimitable Morrissey has written a powerful tale, the Stone Angel of the East Coast." – publisher
~~~~~~~~~~~~~~~~~~
Released this past Fall, The Deception of Livvy Higgs has been receiving great reviews from critics and readers alike:
"The arc of Livvy Higg's life sears like a comet across a dark sky and burns into the reader's heart. This is a novel destined to become a classic that confirms the great gifts of Donna Morrissey." Mary Jo Anderson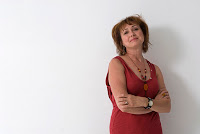 "This hauntingly beautiful novel lingers in the imagination like the sight of a storm-churned ocean, and confirms that Morrissey is one of Canada's great storytellers."
— Vincent Lam
"While secrets and lies may lure readers in, they won't hold us; we're after the promise of a journey toward truth and redemption. Livvy Higgs delivers both in waves, shifting through time periods in a distinctive style that is in turns frenetic and haunting… – Globe and Mail
"For all the darkness and confusion of her past, Livvy is an endearing character — based partly on a real person, whom Morrissey thanks in her acknowledgements — caught in a family fuelled by deceit. It's a novel that's both familiar and surprising, and it is an engrossing read."- National Post
"Morrissey intricately weaves together history, emotion, the beautiful scenery of the East Coast and of course strong and captivating characters to create this beautiful novel. The Deception of Livvy Higgs will appeal to contemporary fiction as well as historical fiction fans as there was so much rich East Coast Canadian history tied into the story; from the history and turmoil of the shipping industry to the ongoing battles between French and English Canadians. Reading about depression and WWII era East Coast Canadian history as told through the eyes of a child was actually quite an incredible experience. This is a book that should be added to the collection of all fans of Canadian literature and Maritime history." Words at Home blog
Source: http://www.thereader.ca/2012/11/donna-morrissey-reads-tonight-at-keshen.html