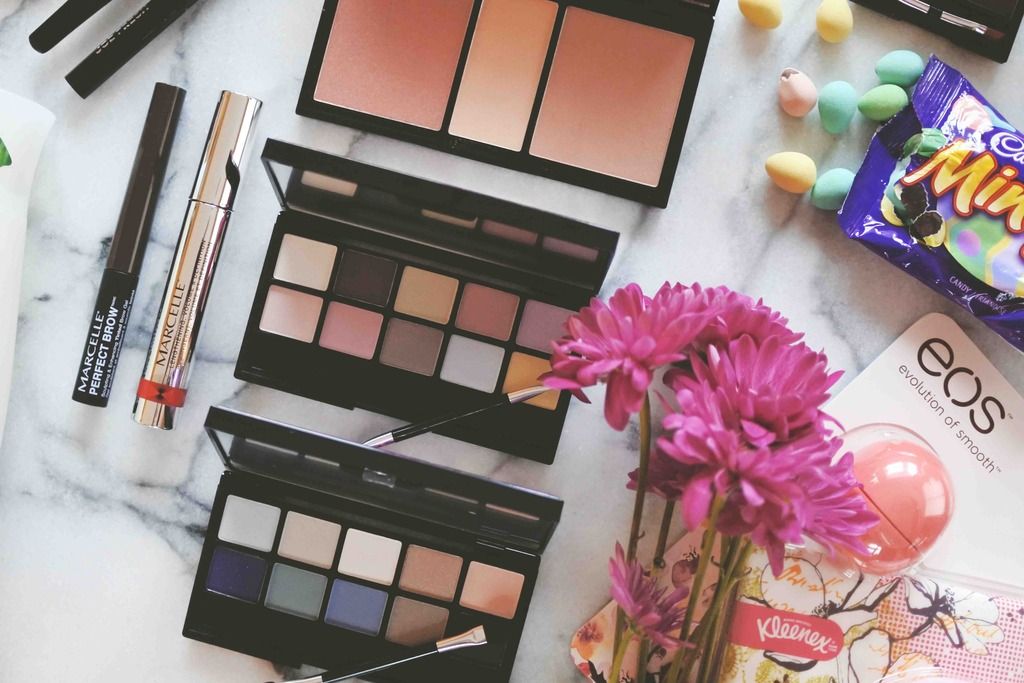 Can you believe it's the 24th of March already? I mean seriously where is the time going? Although I'm not going to lie I am looking forward to warmer temperatures, and what better time to stock up on some new cosmetics? Buying a whole new wardrobe for spring could set you back just a little, but adding a new eye shadow palette to your daily routine wouldn't be so bad right? Here are some very affordable products I've tried recently …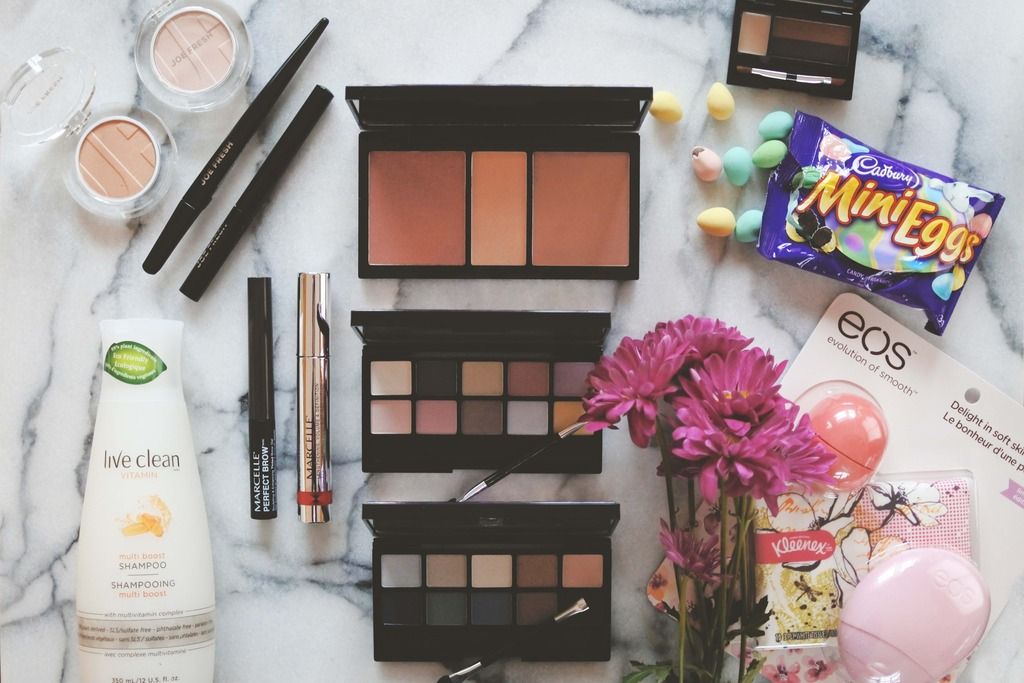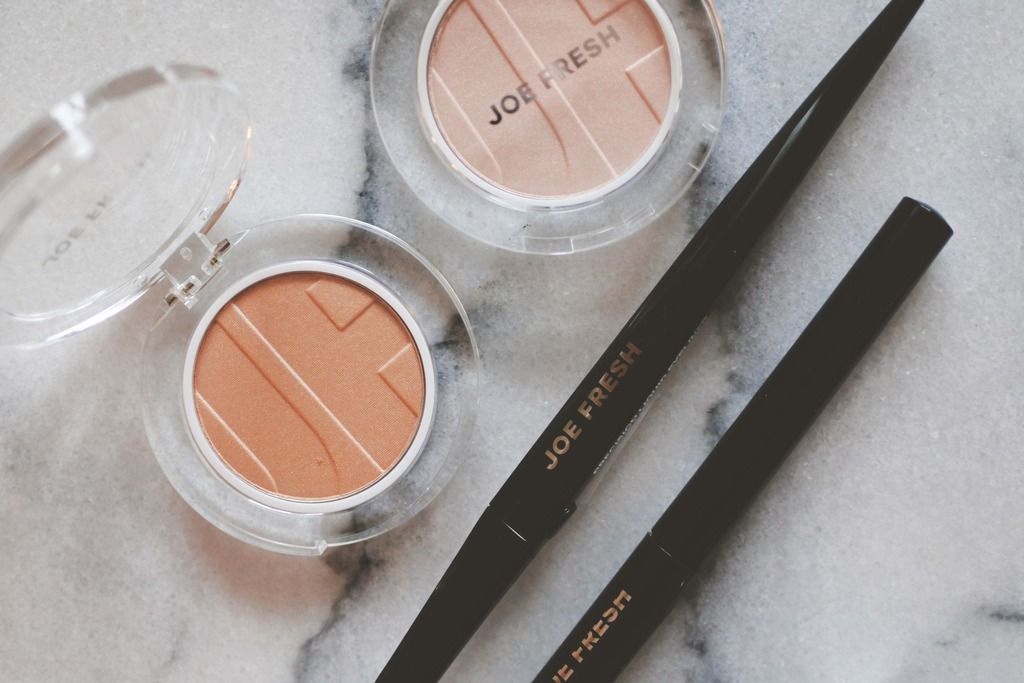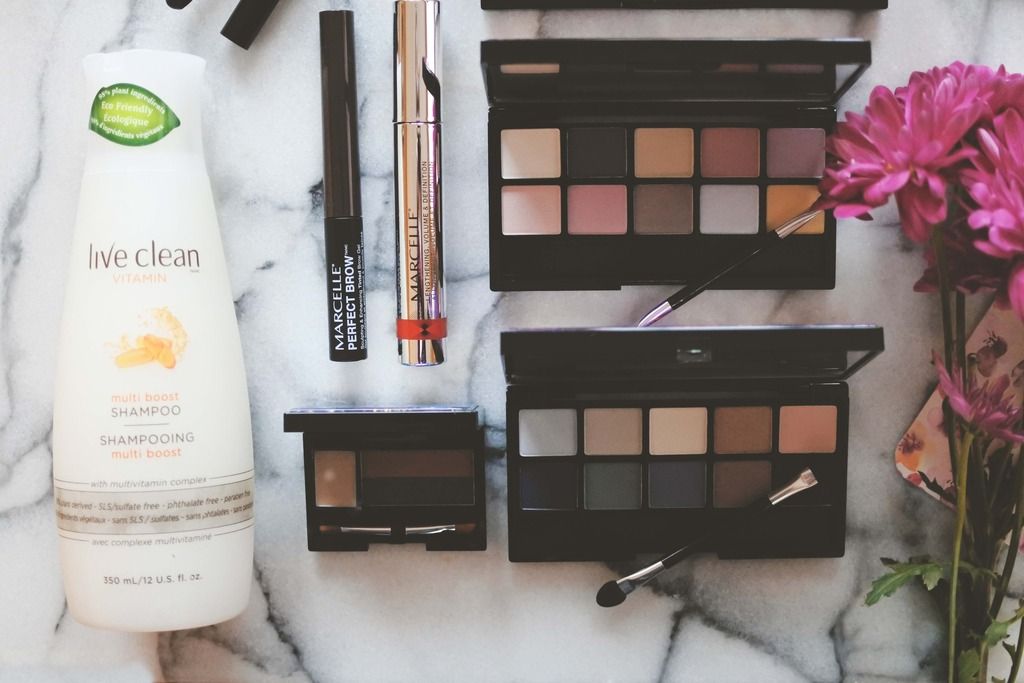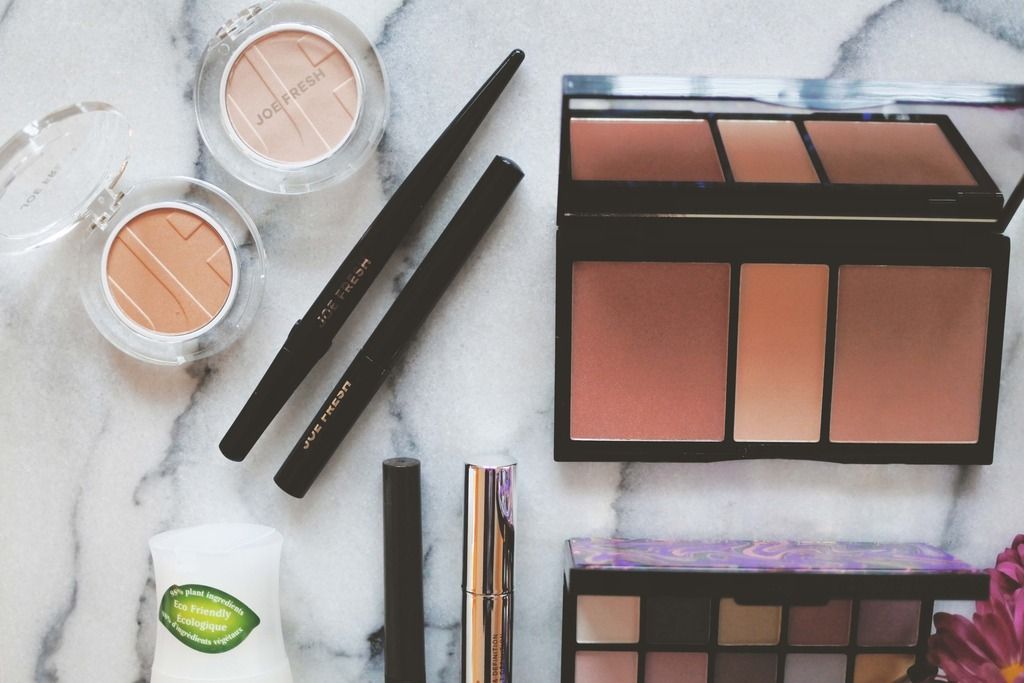 Whether you're looking to contour or spruce up your smokey eye shadow game these palette really do take out the guess work for you. With expertly chosen colors that coordinate you really can't go wrong. They are also not overly pigmented so if you're the type that doesn't like heavy makeup these palettes are definitely for you, and at $18 it won't set you back much.
Available at Shoppers Drug Mart.
Also available at Shoppers, Quo Prismatic Brow Kits ($12) that contain two colors, and a setting gel. I like the idea of having the two tones because I myself tend to fall in between shades so I like to mix them myself especially in certain areas of my brows where I need a little extra umph.
LIVE CLEAN VITAMIN BOOST SHAMPOO + CONDITIONER
If you are super sensitive or maybe you are just environmentally conscious (um we all should be) the Live Clean products really are great! We do so much damage to our hair it's really important we are kind to it. The Live Clean Vitamin Boost shampoo and conditioner (more options here) not only does not contain harsh chemicals like sulfates it also contains Vitamin K, and Vitamin D which have both been found to help restore your hair's natural strength, so if you're having trouble with breakage or you wash your hair everyday due to sports etc this could be a great product for you, and for $6.99 it's worth a shot. Available at Walmart & Lawtons (usually you can grab it on sale).
JOE FRESH HIGHLIGHTER + EYE LINER
I've been looking for a lower price point highlighter for a while, and I have to say I'm pretty impressed with this one from Joe Fresh. I found the champagne one to have a bit more pigment so I would probably recommend that one, but I love the little shine. I usually use my Naked Palette eye shadow for highlight, but I think now I'll switch over to this (I think I can cover more ground with a bigger brush). Available at Joe Fresh $8.
I also had a chance to try the liquid liners, I tried both the PRECISION LIQUID EYELINER and the MATTE LIQUID EYELINER. If you like a thin thin line, and to be super precise I would actually recommend the matte liner the tip is much smaller, so you can really create a minimal look. I love the finish of both products, and I will definitely use these a lot. I do have to mention that closing the PRECISION LIQUID EYELINER is slightly annoying because it has to line up a certain way, and for people like who are super clumsy I did end up dropping mine trying to close it, and got it all over my floor. I like the container is angular as I think it does help you to hold it during application, and obviously this has nothing to do with the actual product because I love it, and it stayed put, didn't bleed. Which is all you can really ask for in terms of eyeliner, but the closure while it looks cool: it's just not great.
EOS LIMITED EDITION 'DELIGHT IN SKIN' COMBO PACK
I love this hand cream and the little addition of the cute little Kleenex for your purse is just perfect! I think it would make a great addition to a gift, and you're buying it anyways you might as well get the combo pack. Available at Shoppers Drug Mart and Walmart for about $7.99.
MARCELLE PERFECT BROW + VOLUME 'XTENSION MAGNETIC MASCARA
I was very intrigued by the PERFECT BROW product it's a teeny tiny comb with a liquid product on it that is designed to "clean up your brows" and actually nourish growth while at the same time add some color. I've been looking for a product like this forever I mean if you're going to put something on your brows it might as well be nourishing right? I think this product would be great as a finishing product my eyebrows are much too sparse right now to use this as a stand alone product, but adding after you've filled them in could definitely seal the deal. Only draw back for me is the color I got the medium to dark color, and I found it too dark for me, so if you're eye brow are darker than mine you should be good to go, but if you're in between like me it's kind of tricky! Available at most drug stores, and discount department stores $12.
As for the VOLUME 'XTENSION MAGNETIC MASCARA I mean give me a big brush mascara and you've got your self a commitment from this girl! I have blonde lashes, so I really like this product because otherwise my lashes are actually invisable. I also like that it's dermatologist approved and okay for sensitive eyes and contact wearers. Hello I fit both those categories, and when you can't rub your eyes it's important your mascara not irritate them. Available at most drug stores, and discount department stores $12 I also want to try the Xtension Plus with Growth Complex that helps your lashes grow longer I mean win/win right?