Nova Scotia RCMP's newest canine recruit wants you to know that he's no hound dog. Elvis (reg#963) tracks people under the blue moon, searches for drugs and objects, sweeps buildings and provides back-up to the RCMP Emergency Response Team. Don't let his stubby snout fool you; he was born to sniff out T-R-O-U-B-L-E.
The three-year-old German Shephard arrived from Langley, BC mid-February and has been working out of Truro with his handler, Cpl. Al Hamilton. When they're not responding to calls, the duo strives to develop technical skills, improve their communication and foster a trusting relationship.
Police dogs are elite animals with exceptional technical abilities, but there is always room to improve. In a quest for constant advancement, the pair works to boost their tracking performance through daily drills. A typical drill would include Cpl. Hamilton or other police officers laying down materials and Elvis setting out to find them as quickly as possible. These exercises have proven successful, as Elvis is already a better tracker after only a few weeks with his new partner.
Good communication is vital in the Police Dog Service. At this point, the newly minted pair is becoming familiar with how their partner shares information through behaviour. Observing changes in Elvis' body language and vocalizations, Cpl. Hamilton learns to read his new partner. This understanding is essential in the field, where success depends on handlers accurately interpreting their dog's response to olfactory clues. Over time, communication will become second nature and the pair will harmonize their movement and communication styles. Cpl. Hamilton describes the current phase of the partnership as a first dance with someone new. The pair still 'steps on one another's toes', but they are becoming more synchronized with time.
A trusting bond between a dog and their handler drives a successful team. That bond is what inspires a dog to keep pursuing a suspect when they're exhausted and it is what motivates a dog to protect their handler in life-threatening confrontations. Trust is essential to knowing that your partner will have your back in an emergency; especially when no one else is around. As Cpl. Hamilton explains, this bond is built on love.
'Ask any RCMP dog handler if they love their dog and they'll answer 'yes' without hesitation,' says Cpl. Hamilton. 'You have to show your dog that you love them if you want a successful partnership.'
To build a loving bond, Cpl. Hamilton uses positive touch, energetic affirmations and spends time playing with Elvis.
Elvis is Cpl. Hamilton's sixth canine partner after 20 years with the Police Dog Service. His previous partner, Arik, retired in January, 2015.
Elvis would like to thank you (thank you very much!) for the warm welcome to his new home province and advises you to expect future sightings.
Note to media: Elvis and Cpl. Hamilton will be available for photos, video and interviews on Friday, February 26 from noon – 1 p.m. at RCMP Nova Scotia Headquarters in Dartmouth.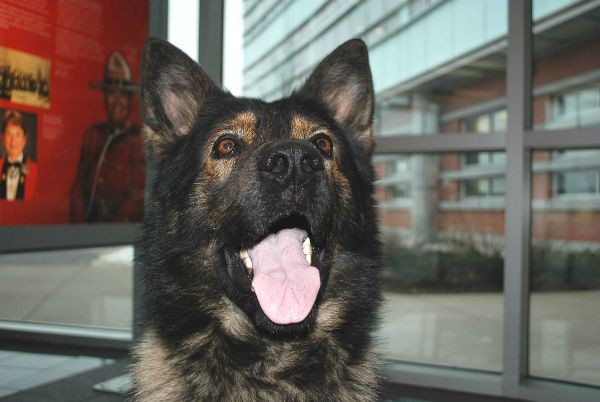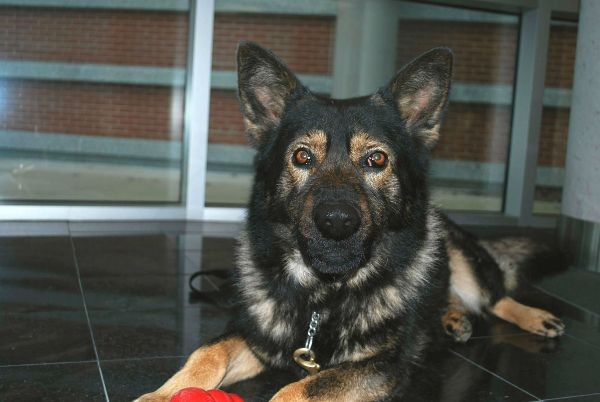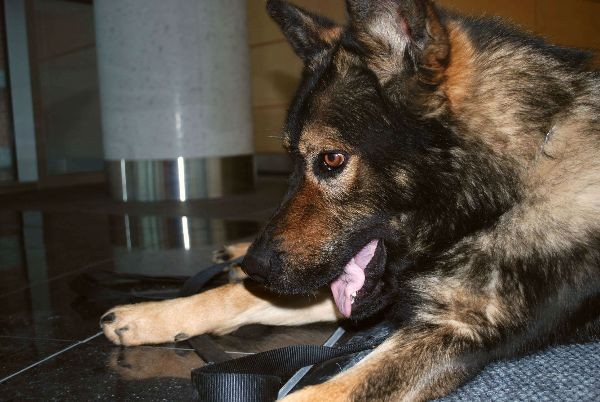 Source: Release