We didn't have cable when I was really young. I spent the first seven years of my life in what felt like a television waste land. By the time we moved from my first house when I was seven, all of my friends were watching shows that I wasn't allowed to watch, but it didn't really matter because we couldn't access them anyway.
Sesame Street. Fred Penner. Under the Umbrella Tree. Mr. Dress-up. Sunday night Disney movies. That's what I remember watching.
When we'd visit my grandparents, I would always want to watch television – or at least the episodes they had recorded for us. They had cable. It was at their house I could watch Mr. Roger's Neighbourhood and episodes of Sesame Street that played on PBS instead of CBC.
When we moved when I was in Grade 2, the world of television opened up to me. I'm not sure if it was just something my parents planned to do, or if it was easier to get cable because we were no longer living in the middle of nowhere, or if it was to help ease the pain of moving, but we had cable at our new house. I remember just jumping from channel to channel in our new house once the television had been set up basking in the joy from having so many options.
Cable television was the best thing ever.
Now here I am – and adult with children of my own – and I have done the very thing that I never would have dreamed of doing when I was a child.
We don't have cable.
Trust me. Cutting cable was very hard for me to do. My husband thought it was a great idea long before I did. As a married-without-children adult, I planned my life around the shows I needed to watch live and was a master DVRer for the shows I could wait on. We had it all: the fancy cable package and the fast Internet (a must-have for us). We were spending a lot on this form of entertainment and eventually it just made sense to cut the cord.
It was the right choice for us. It's the right choice for many these days. There are so many other ways to consume this kind of media that cable is starting to feel antiquated. (And yes, I realize this blog post is so #yuccie of me.)
Sometimes though, I wonder if my kids might be missing out by not having cable (what a terrible-parent thing to say). I think I hold some nostalgia over flicking through the channels and discovering new shows. I sometimes like the idea of my children watching a series of different shows instead of just the same programming in sequence of episodes. (Netflix suggestion box: Allow parents to program a string of different shows and episodes to play. Like a playlist of episodes from different shows!)
Earlier in June, encouraged by the bright yellow school bus on the title image, Gavin chose to watch The Magic School Bus. They watched multiple episodes and Cameron started telling me about molecules. And then that nostalgia kicked in again. I was no longer wondering if they were missing out by not having cable (Seriously, Laura? What were you thinking?). I was remembering back fondly to when I was a kid and how much I looked forward to watching The Magic School Bus. I can still sing the theme song. My favourite episodes were always when the bus went inside a human body.
I thought more about other shows that brought back good memories from childhood, and so one day, I turned on Bugs Bunny for the boys. I was sure they'd resist. They tend to only want to watch shows that they know they will love. But they watched these classic episodes of Bugs Bunny over and over and over. As they watched, I thought about how my parents used to love it when we'd watch Bugs Bunny. They'd usually make a remark about the classical music (my Mom even mentioned the Bugs Bunny music this past weekend while she was visiting). Perhaps though, they feel their own nostalgia as Bugs Bunny plays over their grand-children's Netflix account.
I wonder which television shows my children will remember back on fondly. Maybe Bubble Guppies and Paw Patrol? Which programs will still be available to watch 25 years later when my children's children are searching for something to watch? It's interesting to see what stays will us in our memories and what we can pass on in these ways.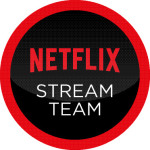 I am a member of Netflix's Stream Team and as such I have been compensated with a complementary Netflix subscription and a few other perks. The stories and opinions are all my own and have not been influenced.
The post Entertainment Through Generations appeared first on Mommy Miracles.