Fall Chevrons
I love chevron moons! The grey is Essie Power Clutch & the white/light grey is a franken.
You might also like...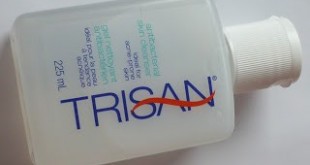 It is only fair after I told you about Elf's new face products targeting acne (Acne Fighting foundation and Blemish Control primer) that I show you Trisan antibacterial skin cleanser, sent to me with love by my favorite PR person.You might have...