This FOTD is for all Annabelle fans, ladies!
I am digging Annabelle Spring 2015 products, obviously:
– Blushon in Spring Petal
– Zebra bronzing powder in Matte Gold
– Lipsies in Fruit Punch.
And there are more Annabelle products in this look:
– CC Instant Perfecting base in Natural finish
– BB Skin Perfect concealer in Medium 
– TwistUp Retractable eyeshadow crayon in Taupe as base
– Zebra Bronzing powder in Haute Gold as eyeshadows, and Mono eyeshadow in Divine Diva in the crease
– Smoothie eyeshadow pencils in In Mauve-tion
– Expandable mascara in Black
– InstaGlam Brow Design + Fix in Medium to Dark. 
Pulling out many Annabelle items this time brings me back to a few fan girl moments.
Divine Diva (or the whole Mono eyeshadow line) is discontinued but remains one of my favorites from early on, when I started to learn how to blend my eyeshadows.
Smoothies were the products that introduced me to the jumbo crayons, and what started the "coloured liner on lower lash line" train for me.
Expandable mascara was originally offered to bloggers to test blindly (i.e. we had no idea what it was supposed to do) and I had lots of fun playing with the wand.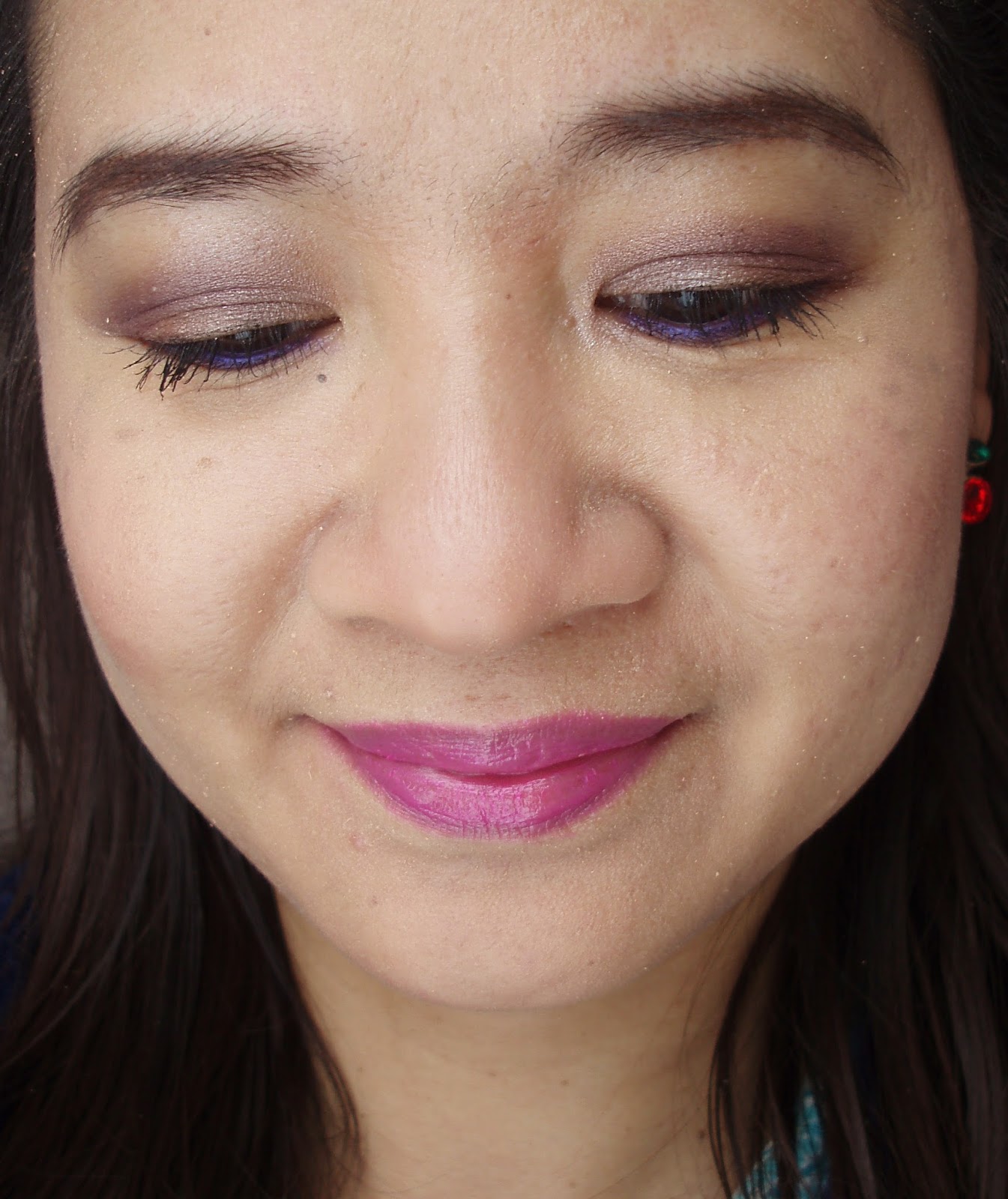 And the TwistUps, for lips and eyes, are staples in my stash and they should be in everyone's stash. Just saying
Other regulars for most FOTDs:
– Maybelline Baby Skin Instant pore eraser
– Hard Candy Glamouflage in Medium
– Wet n Wild ColorIcon brow & eye liner in Dark Brown.
The fun ends there with this look. Sigh, another hard winter night yesterday for us. Windchill -30 created so much frost quake noise that I couldn't fall asleep until 2am while wake up time was 5:45
Was thankful that packed snow was mostly removed from the sidewalk down the hill to work, or I would have been sliding around like in a skating rink. The weather this winter has been a test to our endurance and patience.