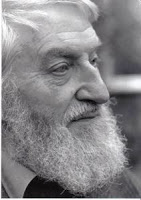 Crime writer HRF Keating (Henry Reymond Fitzwalter) has died at the age of 84. He was probably best known for his Inspector Ganesh Ghote series beginning with the award-winning The Perfect Murder in 1964. Ghote appeared in more than twenty of Keating's novels.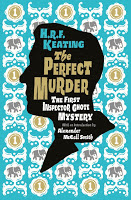 Ghote was often underestimated by his adversaries due to his unassuming nature, but ultimately won the day with persistence and integrity. Ghote brings to mind the American television detective Columbo with his "ah shucks" demeanor. Inspector Ghote books were set in Mumbai, though Keating had never visited India. Keating's obituary in The Guardian tells the story of his first visit to India. He nervously prepared a speech for his first steps on Indian soil, but when he stepped out of the plane his inevitable words were, "God, it's hot."
Keating was an active writer to the end of his life. Although Ghote was retired in 2000 with Breaking and Entering, he made a comeback in two prequels in 2008 and 2009 with Inspector's Ghote's First Case and A Small Case for Inspector Ghote?.
"Fellow detective writer Alexander McCall Smith has said of Keating's work: "Ghote's struggles, like the struggles of the powerless and downtrodden people whom he sees in his day-to-day work, are universally recognizable. In these books they are presented in such a way as to engage and amuse us; that is Keating's skill. That is what confers on these vivid and lovely little books their status as classics of detective fiction. That is what gives these novels their lasting appeal." – The Telegraph(UK)
Source: http://www.thereader.ca/2011/03/in-memoriam-hrf-keating.html