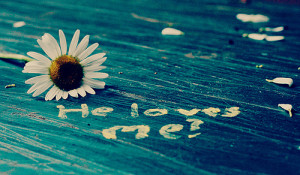 Are you like me a single woman? Have you ever thought about looking for love online?
Many many moons ago back in the 90′s.
.Yes that long ago I was young, naive and foolish and so I joined a penpal site back in the mid 90′s when the internet was still in its infancy. There were no sites like Match or POF yet. Well it was on that penpal site I meet my now ex husband. It was novel to so many people, online dating that is, that it even made for a newspaper article.
You see I met a man from the US, moved there, married him, gave birth to a beautiful daughter there..and then in well blew up..but that happens sometimes.
After my divorce I took some time off from men. I didn' t date. I was busy licking my wounds and taking care of my infant daughter, and then my dad died and then my mother got sick so who had time for dating..not me.
Then Rachel got diagnosed and she needed me quite a bit so my dating life again took a back burner. I went years at a time without even a date. I know some may be asking how did you survive, without a man's touch. Well trust me it was more then missed.
Recently with everything stable in my life and in my daughter's too my thoughts once again turned to wanting that someone special. But where is a mom blogger going to meet a good man? My social circles are made up of mostly women, and you definitely won't find me hitting on anyone's husband.
So I went online.
Don't Gasp.
I put my profile out there..yikes you think.
What did I find? What have I seen?
Well first I saw some are just looking for sexual encounters–I am not. That is not me, yes sex is great but for me that is not all I am looking for. I want a genuine good guy. Someone I can be me with, have great conversations, play and tease and well spend time with. Is that too much to want these days? Is it too much to want a real relationship?
I also found a few good men who I thought I might connect with went on a few dates, and well I found there are a few good guys out there..and some frogs.
Have I found my good guy, time will tell.
Literally I do want to find love, and someone I can share life with, and to know if that is the case takes time.
Would you ever consider online dating and if you did tell me how did it go for you?