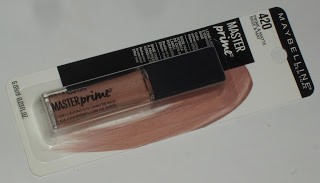 I was holding out on Maybelline Master Prime products for a while, not really looking for more primers. When I heard about the matte eyeshadow base in the line called Prime & Matte though, I had to try it.
The brand describes it as a matte long-lasting eye shadow primer that smooths and preps the area for enhanced colour payoff and wear. And to that, I have a few things to say.
First off, the sponge applicator (and the squared tube) works really well for an eye primer product. It is soft, gentle on the eyes and the size is right to deposit the amount of product needed.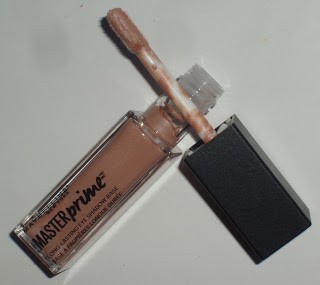 Blending is super easy, either with a synthetic brush or a finger. On my skin tone, the colour just disappears, which means it cannot do any colour enhancement for my lids.
I also appreciate that it dries matte, quite a nice change from other cream eyeshadows I have been using as base. My problem is it also dries smoothly and does not leave much trace behind, so no sticky canvas for the eyeshadows to adhere to.
The result is the eyeshadows look awesome at first, like I have great blending skills (ha!), but they start creasing along the fold of my lids at about 5-6 hour mark. No greasy mess thanks to the matte base, but the crease is still visible just the same.
Here is Prime & Matte next to Elf smudge pot in Cruisin Chic, my everyday eye base.
So for my oily lids, Maybelline Master Prime base does not last all day, but if you have dry skin, it would perform better. It is said to be safe for sensitive eyes and contact lenses, 0.23oz/ 6.85ml, $8.96 at Walmart.
There are 2 more versions of Master Prime base in the US: Prime + Smooth, and Prime + Illuminate that I have not seen in Canada.