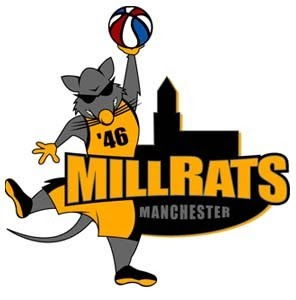 The Halifax Rainmen (7-2) will celebrate Valentine's Day with a matchup against the Manchester Millrats (2-6) here in Halifax. Like the Buffalo Stampede's schedule last weekend, Manchester has back to back games in Canada facing off the Quebec Kebs on Saturday afternoon and then heads to Halifax for a Sunday afternoon matchup. The Millrats have made numerous roster changes since their 107-99 loss to the Halifax Rainmen back on January 24th and will roll into the Metro Centre with a new-look roster.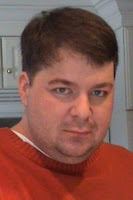 I had the chance to to ask Ian McCarthy, Manchester's GM a little about the roster changes, the scouting report on Charles "The Beast" Easterling and his thoughts on the upcoming Rainmen-Millrats matchup.
_________
Romy (Haligonia.ca): How has the roster changed since the last time the Rainmen and Millrats faced off?
Ian McCarthy: Since we last played on the 24th, which seems like 3 months ago but it's only been 3 weeks, we've had a lot of changes. In fact only six players remain on our roster from that game.
Replacing Anthony Anderson, Al Stewart, Alexus Foyle, and Jose Guitian has been Charles Easterling, Charles Mason, Charles Bronson, and Julian Allen.
Romy (Haligonia.ca): What's the scouting report on the new guy, Charles "The Beast" Easterling? What does he bring to Manchester?
Ian McCarthy: The Beast is a power combo guard. He played for Manchester and Boston back in the ABA in 2007-2008, so I think your fans may remember him. He is very crafty with the ball and strong getting to the basket.
After Anderson left for Venezuela, we played a game against Vermont (a double OT loss), and we only had two ball handlers on our roster, which hurt us. So we have stayed in touch with Charles since our tryout camps and felt he could help be that additional ball handler.
Romy (Haligonia.ca): Minor league basketball is known for constant roster changes and you've seen it first hand with a few faces leaving the team to pursue other playing opportunities. What's the rundown on these guys and where did they head to?
Ian McCarthy: It's one of our three missions in what we do. Obviously we want to win a championship, we want to be successful off the court, and thirdly we want to be a place that helps players further their professional basketball career.
This year we have been more successful in the latter two, but we have been competitive every game, and at the end of the day, that's all a coach can ask. Despite helping five players move on in their careers in five weeks, we've been leading in the second half or even the final minute in all of our 7 losses. So yes that can be frustrating on one hand, but to win close games you need to have cohesiveness and veteran leadership, and that has been a challenge this season. I chose to look on the bright side and point out that we have our opponents respect. Also, the season is still young and there are a lot more games to be played.
As for the players who have left, Anthony Anderson went to Venezuela but may be returning next week. Alexus Foyle was named the MVP in Taiwan his first week there. PJ Young has gone to the Dominican Republic, and Jose Guitian to Puerto Rico. Luke Bonner, who left just prior to our last game vs. Halifax, will be suiting up for the Austin Toros of the NBA Development League.
Romy (Haligonia.ca): What will Manchester have to do to prepare for this upcoming matchup with Halifax?
Ian McCarthy: This is another tough weekend for us due to the travel. We are playing Quebec Saturday afternoon, then driving through the night to Halifax.
On the court, we need to play together, run our sets, and give maximum effort. If we do that we will be fine. Halifax is a great team (with two former Millrats I might add), and they seem to be gelling at the right time.
_________
The Manchester Millrats head to the Halifax Metro Centre this Sunday to face off against the Halifax Rainmen at 4:00pm (watch the game live here on Haligonia.ca!). A huge thanks goes out Ian McCarthy for taking the time again to answer our questions, be sure to check out more about the Manchester Millrats at their official website. Also, check out the last game preview with Ian McCarthy here.
Romy Aquino covers the pro basketball game (the Canadian Flavour of the NBA, the PBL's Halifax Rainmen) from a fan's perspective. He also can be found at NBA hoops blogs, Hip Hoop Junkies (A Member of TheScore.com's Sports Federation) and Hoop Heads North. Follow him on Twitter: @romyaquino