By James Piercey
Drivers coming into the downtown core via Connaught Avenue are up in arms over a recent change at the intersection of Jubilee Road and Oxford Street.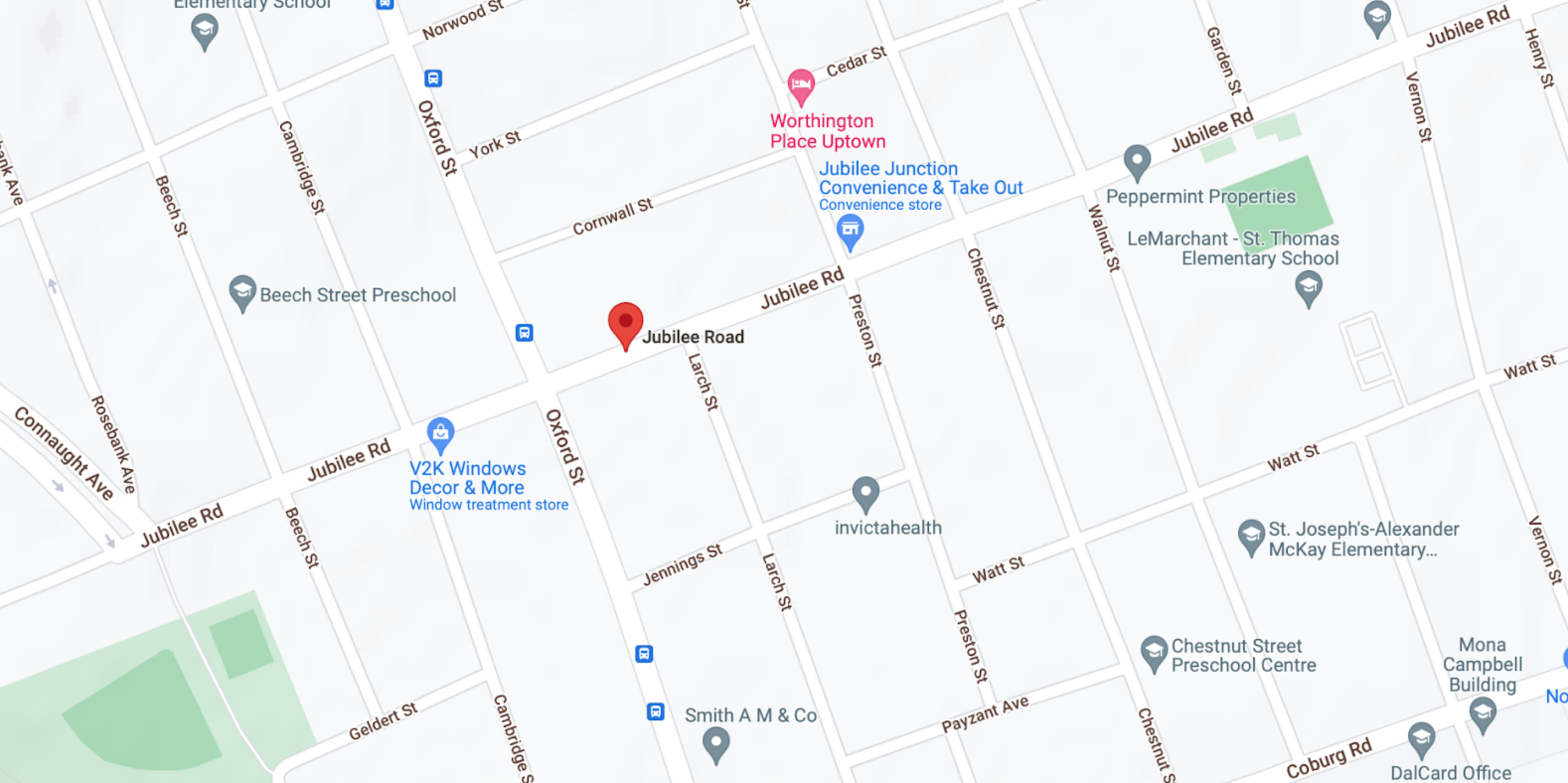 Going forward, right hand turns from Jubilee Road to Oxford are no longer permitted. This restriction comes from the municipality's Strategic Road Safety Plan, which focuses on reducing transportation-related accidents and injuries on roads.
Some great news, speed humps coming to school zones for @LeMarchantElem and @HfxCentJH this summer… excited to see this traffic calming happening! pic.twitter.com/7indfK196n

— Waye Mason 🇺🇦 (@WayeMason) April 13, 2021
People took to twitter to say how they felt about the recent traffic announcement.
Good stuff – my kid will be going to school in the middle of that for the next two years!

— Ashley Morton (@ashleyjmorton) April 13, 2021
I have lived in that area and now I commute thru it. A) Kids walking to school – LOL B) The majority of the time there's enough traffic that it's not even possible to get up to that speed. The only students I see there are grown ups with their eyes glued to their phones.

— 🇨🇦 snu (@snu_biz) April 24, 2022
This is not the only ongoing issue that Jubilee Road faces. Another issue that Haligonians face is not being able to see oncoming traffic along Jubilee Road.
How do we get a no right turn on red light at the intersection of Jubilee and Oxford turning from Jubilee south on to Oxford. Drivers are looking left up Oxford for a break in traffic and don't look back to their right.

— john macdonald (@groovypatriot) April 13, 2021
City Councilor for District 7, Waye Mason says he supports having a no right turn on red light at the intersection of Jubilee Street and Oxford Street because he says there have been too many collisions.

"I can tell you the school communities are generally pretty happy with this change, though there is concern this could lead to more shortcutting around Tupper," says Mason, "I support no right turn on red at all intersections.
One twitter user also suggested a traffic barrier to prohibit stop signs and including bump outs for Jubilee Road.
Good news. Old request perhaps but also suggest "bump outs" (?) on Jubilee at Preston. Hard to see oncoming traffic along jubilee (east or west) when cars/trucks stop or park close to the corner..a traffic barrier prohibiting stopping signs would be good. Signs ineffective.

— Whittaker, GR (@Geewhit) April 13, 2021
Mason says there is an approved plan to build some tactical bump outs at Jubilee and Preston. He says there are already bump outs at Jubilee and Vernon.
"[this] has historically been a problem with the crosswalk at the top of a hill making sightlines poor, and people trying to cross Jubilee in cars," he says.
What do you think? Tell us on our Facebook page, here.