Each year Halifax Public Libraries participates in the International Dublin IMPAC Literary Award. This is an award that is based on nominations from public libraries from around the world. Obviously, this is an award near and dear to the hearts of readers' advisors in libraries everywhere.
The deadline for the 2013 nominations is coming very soon. We have to select three English language novels, or recent novels translated into English, which were published in 2011. We factor into our decisions, feedback from our readers, staff impressions, book reviews, and circulation statistics from our branches.
I am hoping that readers of this blog will help us to select our nominees this year.
Please leave a comment below suggesting titles for consideration by our nomination committee.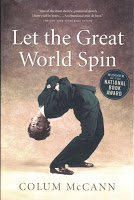 The most recent winner was Colum McCann for the Let Great World Spin (M), which I am pleased to note was nominated by Halifax Public Libraries.
We also picked the 2001 winner- Alistair MacLeod's No Great Mischief (M).
Last year we nominated the following novels:
Solar (M)
by Ian McEwan
Room (M)
by Emma Donoghue
Secret Daughter (M)
by Shilpi Somaya Gowda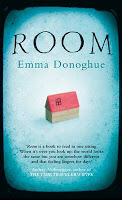 Source: http://www.thereader.ca/2012/04/nominations-needed-intl-impac-dublin.html