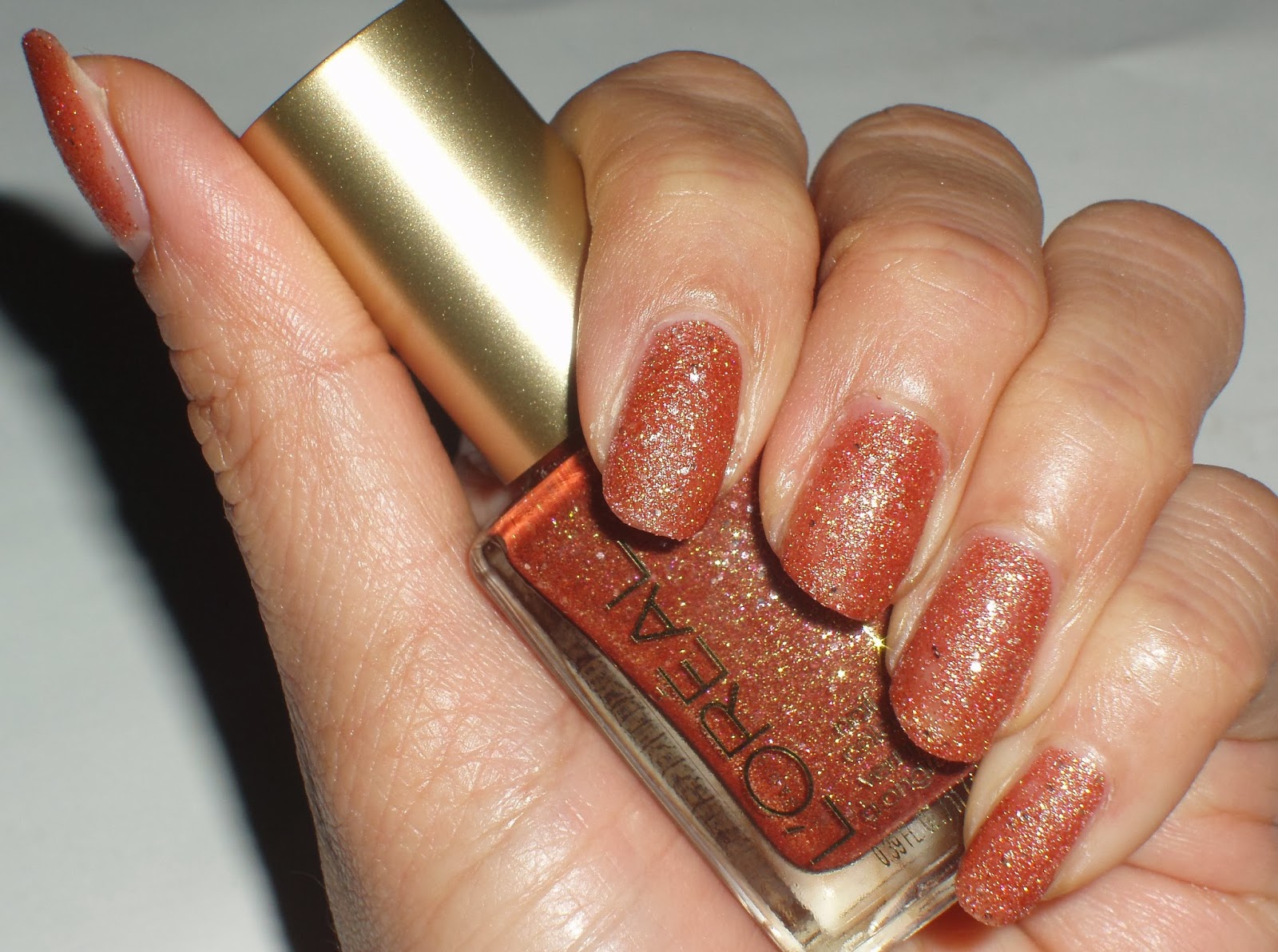 So I missed a post yesterday for being sick like a dog. It hurt to cough or to stand up, so I was glued to the recliner and a blanket
I am back at you today with a cool shade from L'Oreal Gold Dust collection.
If you haven't indulged, these texture shades have awesome characters and stand-out glitters that shine like crazy on the nails.
This is I Like It Chunky (yes I do lol), a shade that does not get as much buzz as it deserves. What a shame!
Two unique things here – copper is not a popular shade among texture lines across brands, and then copper with silver and sometimes pink glitters that are visible on the nails is even more rare.
I applied only one coat of I Like It Chunky, was very impressed at the pigmentation and coverage.
The wear is pretty good as well, I didn't see tip wear until day 3. Besides that, it is still going strong on day 4. I am sure if I touch it up with another coat, it would be as good as new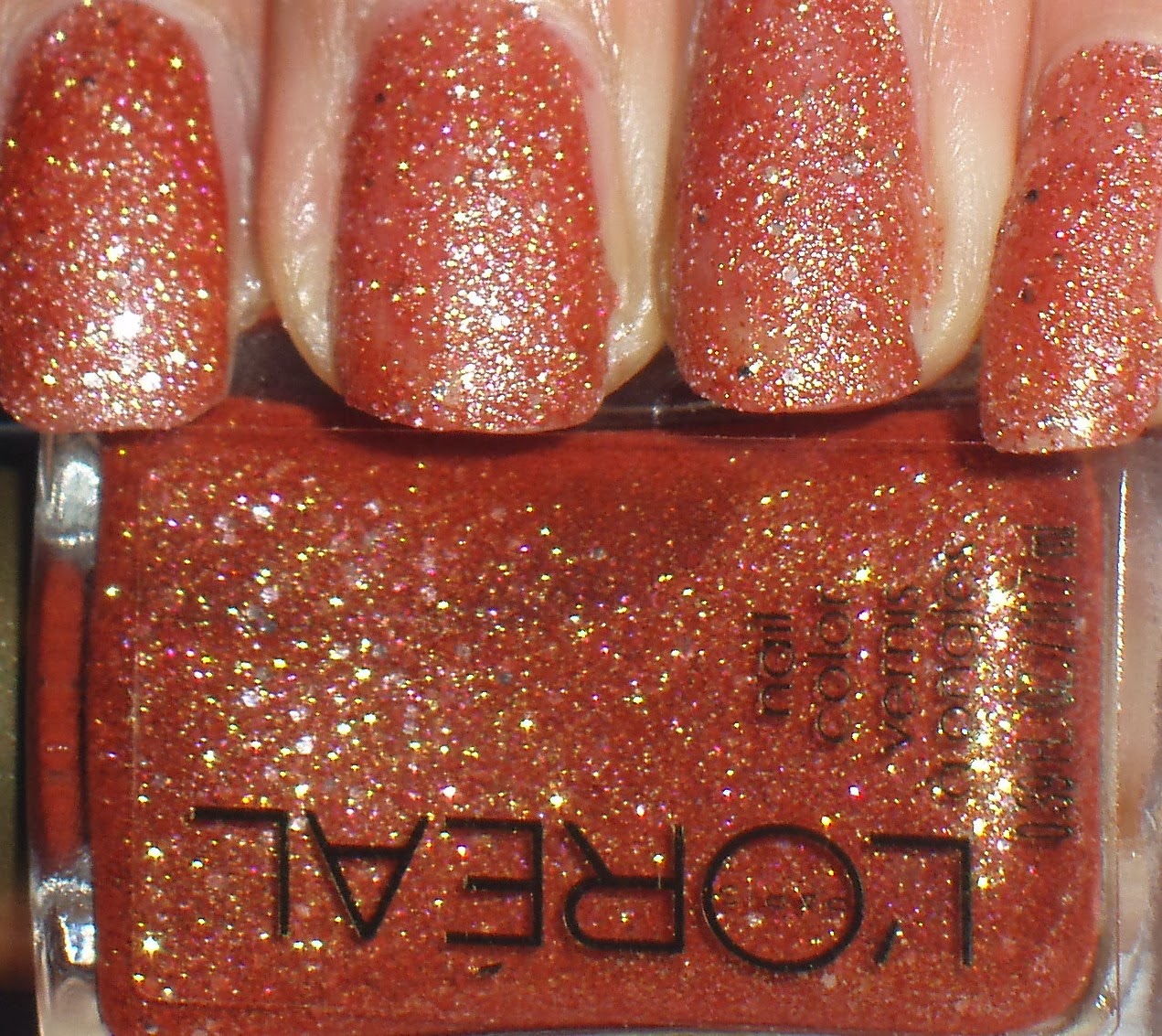 Closeup on the copper and glitter goodness that I Like It Chunky has going on. IRL, the copper is more muted and less red, which is totally work appropriate. I am totally sold on this one!
Have you checked out the Gold Dust line, or I Like It Chunky in particular? I went a little overboard when Lawtons had a sale, plus a bonus Airmiles offer on the line, ended up with 4
You probably see them all in future NOTDs.
It has been a tough week at SB HQ, plus record low temperature this time of year (it is March, if mother nature forgot!), I just can't wait for the weekend. Anything exciting at your end – shopping. spending time with family?