It has already been a long day for me today, the day after the snow storm.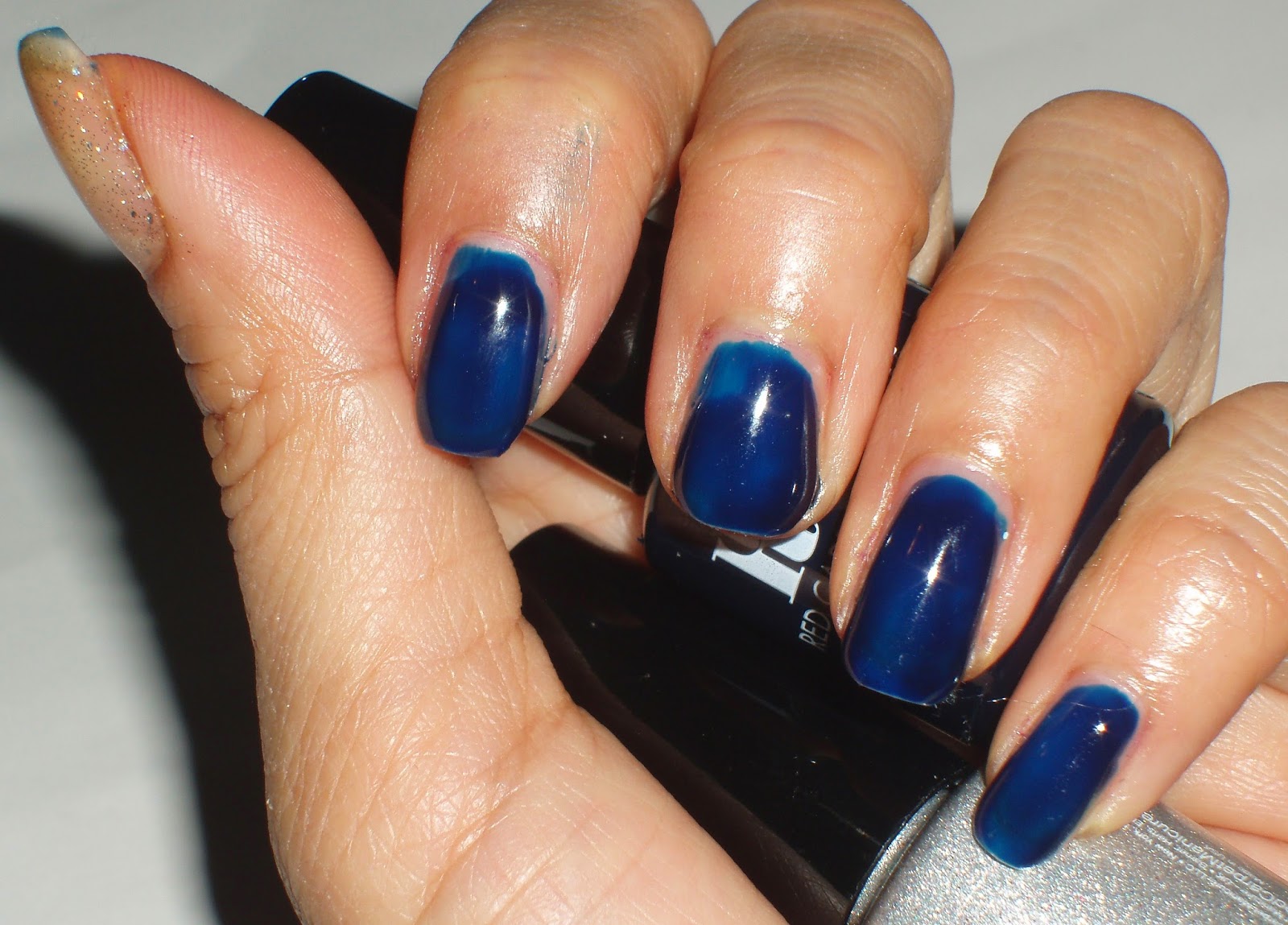 Early morning shoveling in the wind to dig myself out of the 40-cm snowdrift sure woke me up.
But now I am yawning
They even cancelled school today for snow cleanup (so yeah, we got lots of snow), boo for Squirt!
Back to the topic, I dived into the pool of Red Carpet Manicure LED gel nail polish last week with Midnight Affair, a beautiful deep navy blue.
This is 2 coats, paired with all the treatments from the Must Haves kit – Prep, Structure and Brilliance. On my thumb is I Can't Believe It on its own. I didn't mean to steal the thunder from Midnight Affair, but I Can't Believe It is quite breathtaking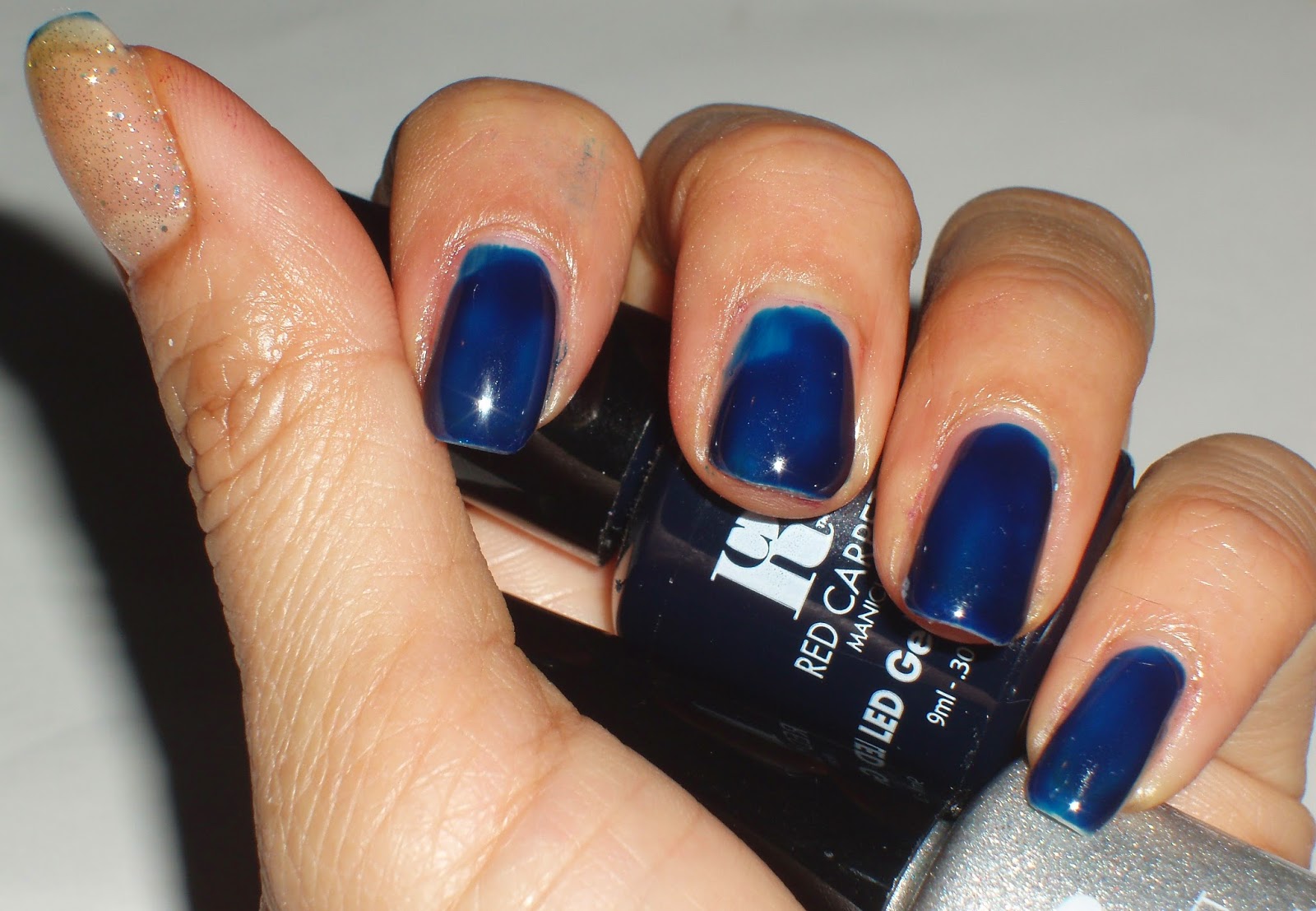 My LED lamp only has 30 and 60 second settings, but I managed to cure each layer for 45 seconds as suggested.
Purify on a cotton pad wiped away not only the stickiness at the end but also some blue colour, so I might do full 60 seconds next time.
Ignore the uneven application on the nails here, partly because I did the mani at 10pm
Also, I tried not to bring the colour close to the cuticles to avoid it being cured on my skin. This for sure will take practice, I hope to be better at it as I do more NOTDs.
This mani is going on to day 6 and still looks brand new, all shiny and there is no chip at all! No nail breakage either. My nails have been breaking randomly with regular polishes and OPI Nail Envy as a base coat, so I am happy to see they are still in good shape after a week with gel polishes.
I am not thrilled with having to cure so many layers, but for once, I appreciate the effects