2016/1/5
Nova Scotia RCMP is asking for the public's assistance in locating 29-year-old Stephen Wade Tracey.
A province wide arrest warrant has been issued for Tracey and involves charges of Fraud, Forgery, Break and Enter and Possession of Stolen Property.
Tracey has been involved in crimes involving identity theft and cheque fraud, often with a female accomplice. A common scheme would be to open a bank account under a stolen identity then use that account to fraudulently purchase items from buy and sell web sites. The female accomplice was arrested on December 19, 2015 in New Brunswick and remains in police custody.
Tracey is described as white, 6'1″, approx. 250-270 lbs with tattoos covering his hands and has been known to travel throughout Nova Scotia and Alberta. Investigators believe that there may be more victims in Nova Scotia and that other people may fall victim to future fraudulent activity.
If you believe you are a victim or you know the whereabouts of Stephen Wade Tracey, please contact your local police or Windsor District RCMP at (902) 798-2207. Citizens can also contact the Nova Scotia Crime Stoppers at 1-800-222-TIPS (8477 ), texting TIP202 + your message to 'CRIMES' (274637), or by Secure Web Tips at www.crimestoppers.ns.ca . Calls to Crime Stoppers are not taped or traced and if police make an arrest and lay charges based on a tip, callers qualify for a cash reward from $50 – $2000.
Note to Media: Photo of Tracey attached.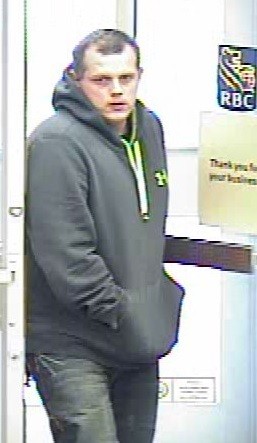 Source: Release