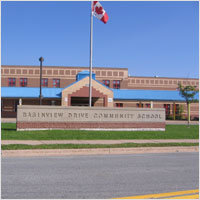 On June 15 at 2:41 a.m. members of the Halifax Regional Police responded to an alarm at Basinview DriveElementary School in Bedford (located at273 Basinview Drive).
Upon arrival officers discovered the alarm was a result of a Break and Enter where the suspect had gained entry through a door.
Officers checked the school and determined the suspect had fled on foot. He was apprehended a short distance away. An 18 year old male is in custody and will attend court to face charges of break and enter.
Source: http://www.bedfordbeacon.com/overnight-break-and-enter-at-basinview-school