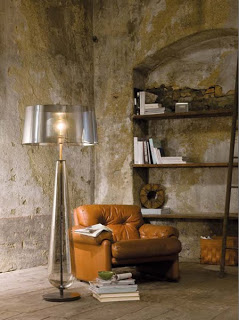 You probably know about the three basic types of lighting already…or at least you could make a very good guess if you really thought about it….task lighting, ambient lighting, accent (general) lighting.
And you could probably guess that having all three in a space makes for a good lighting plan. And that a good lighting plan combines all three types to light an area according to function and style.
Same goes for some of the methods of lighting….uplighting, downlighting, backlighting.
You may even know about scale and choosing lighting that "fits" the right space….for example, how to choose the right size chandelier and what height to hang it over your dining table, or how your floor lamp relates to your sofa, and how table lamps relate to the side tables they are placed on, and how those together relate to whatever they are near….and so on and so on until you have a well put together room.
After you've mastered these basic rules of lighting in design, you can forget everything you just learned (sort of!) and turn it on its head to create sophisticated, bold, modern and memorable, well-designed space…all with one new piece.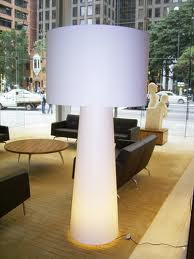 Check out these floor lamps that look like oversized table lamps. Look closely…they are starting to pop up everywhere… on the pages style magazines, in design & decor programming, and finally, even in a couple of the shops around our fair city.
Just one of these adds a bold, sculptural yet functional element to your room. And for that reason, I love them.
I love them because they are like big art in a small space.
I love them because it's sometimes a challenge to find or create a unique and interesting focal point in a room if there are none in the existing architecture (and I'm not talking about the TV!).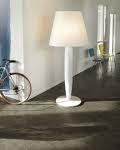 While you wouldn't arrange your furniture so everyone is staring at the lamp (although you may want to), there is no doubt it would draw your eye.
I also love them because they are practical, like all floor lamps should be, and are effective in chasing away a dark corner, as well as serving as one of the many layers of lighting that make up a well-designed room.
And, although the ones shown here are quite modern, they come in many, many styles that would suit just about any décor.
I predict we'll be seeing a lot more of these in the very near future…
(now, do I have space in my own living room for one of these, I wonder? Maybe if I just rearranged a few things…)
For more about rouge, visit www.littlered.ca or check out past blogs at www.justalittlerouge/blogspot.com