SPCA release:
The Nova Scotia SPCA has taken in 16 dogs from Hay River, NWT, after wildfires devastated the town and continue to burn.
The 11 puppies and five adult dogs are from the Hay River Animal Shelter, located in the remote community of approximately 3,500 people. The animals have been living in Grande Prairie and Edmonton, Alberta in various foster homes and boarding facilities since the evacuation order was given. The last Facebook post the Hay River Animal Shelter made was on August 13, asking anyone who could, to take an animal from the shelter with them as they left town.
"A volunteer loaded up her car and just drove," says Sarah Lyon, Provincial Director of External Relations at the Nova Scotia SPCA. "She got some animals to Grande Prairie, while the rest were brought to Edmonton via military transport when the fire reached just a kilometre outside of the centre of the town."
Hay River Animal Shelter worked with Veterinarians Without Borders/Vétérinaires Sans Frontières to arrange for another shelter to take them. With wildfires raging throughout Western Canada, no shelter could take in the dogs. So, they called the Nova Scotia SPCA.
"The Nova Scotia SPCA has a strong legacy of supporting animals during emergencies, as exemplified during their response efforts to wildfires that happened across Nova Scotia in May," says Marieke Van Der Veldon, VMB/VSF's' Northern Canada Program Manager. "Although space in their shelters is significantly limited at this time, their offer of help for these 16 animals is truly appreciated, as they quite literally have nowhere else to go." (Continued below)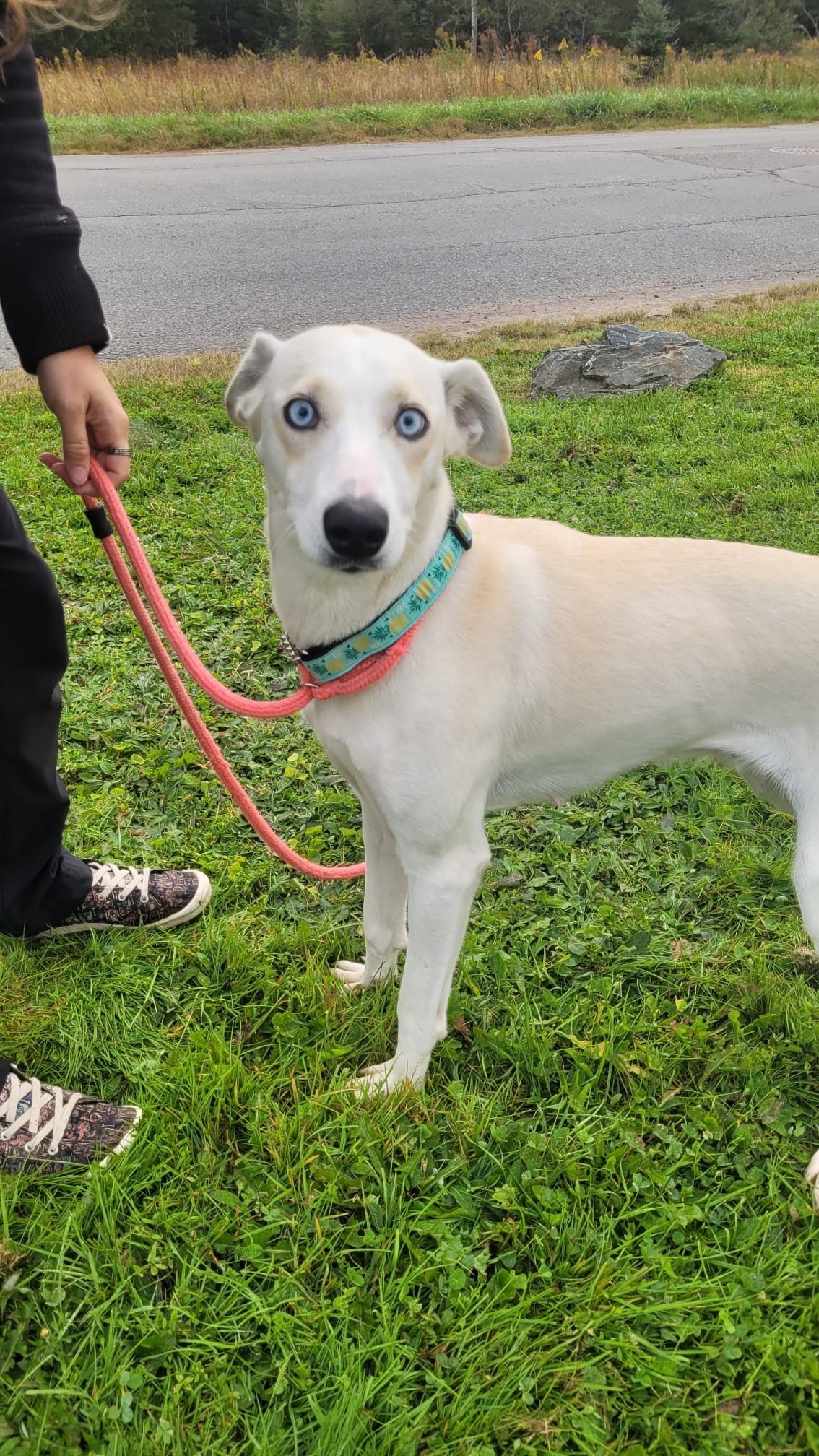 Another charity partner helping to make this happen was Wings of Rescue who organized the transport of the dogs, flying them to Nova Scotia.
"We are so happy to be a part of the continued support of Canadian animals affected by this summer's wildfires," says Ashley Wright, Executive Director, Wings of Rescue. "We look forward to them finding their forever homes in Nova Scotia."
All of the dogs will receive medical treatment from the Nova Scotia SPCA Veterinarians and will need spay/neuters, vaccines, and some, possibly dental surgery. The puppies have been placed in foster homes and the adult dogs in shelters across the province. Until they have finished or received any treatment needed, they will not be up for adoption.
As the SPCA cares for these animals, there are ways that Nova Scotians can help. "You can support the work that we do by donating towards their medical care and time in the shelter and fosters at www.novascotiaspca.ca/NWTdogs. You can adopt an animal we already have in care, or you can volunteer to be a foster. Fosters are needed all year long," says Lyon.
"We are grateful that we have a strong network of foster families. They are helping make this intake of dogs possible," says Lyon. "And our staff who are proud to help the Hay River Animal Shelter."
"We always triage space for emergencies," says Lyon. "And when we were approached to help, to bring in 16 dogs, we thought about the wildfires we went through this past May ourselves, and how lucky we were that we did not have to evacuate any of our shelters. But if we had, we hope that when asked to help our animals, someone would have said yes."