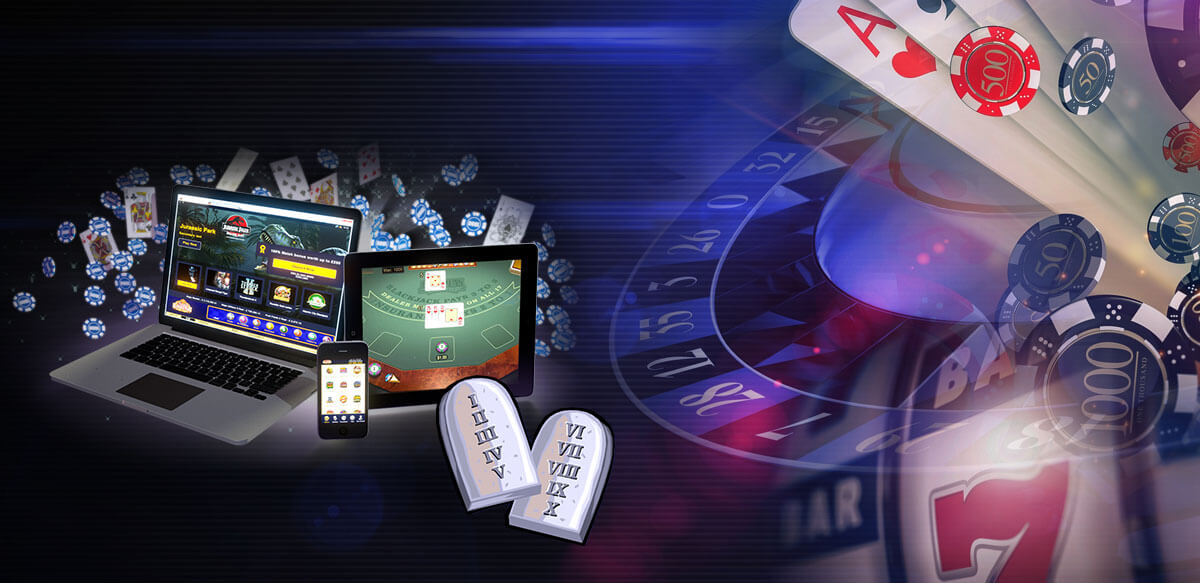 Millions of people all over the world have become fans of online casinos in the digital age. With such a diverse selection of games and the convenience of playing from the comfort of one's own home, it's no surprise that online gambling has grown in popularity. However, as the online gambling industry continues to grow, so does the importance of responsible gaming.
It is a critical component of having a fun and safe gambling experience. Gambling platforms take this obligation seriously, putting in place safeguards to safeguard players from the potential outcomes of excessive gaming and addiction. To develop a culture of responsible gambling, casinos, players, and regulatory organisations are working together. In this article, you will find out useful tips on how to gamble responsibly and minimise the risks related to excessive or uncontrolled gambling
Set a budget
First of all, you should assess your financial situation and establish a budget for gambling that you may afford to lose. Keep your gambling funds separate from your regular bank account or other savings. This will help you maintain better control and prevent you from dipping into funds meant for other purposes. Once you have determined your budget, it is crucial to adhere to it and resist the temptation to surpass your budget, even if you are on a winning streak.
Avoid Chasing Losses
Imagine you are in the midst of a gambling session, and luck has not been on your side. It's natural to feel the urge to chase losses, hoping for a sudden turnaround. However, one of the most essential elements of responsible gambling is to resist that temptation. Instead, embrace the fact that losses are an inherent part of gambling. When your gaming budget is depleted, it is critical to take a step back and resist the impulse to deposit further in an attempt to recoup your losses.
Set deposit limits
The implementation of deposit limits is a potent instrument that enables players to their spending under supervision. In order to protect your financial well-being and promote a balanced gambling experience, you should establish boundaries on replenishments. By doing that, you are making a wise decision to allocate a specific number of funds that aligns with your financial means. This not only helps you prevent impulsive decisions but also fosters a mindful approach to your gambling activities.
Take breaks
Responsible gaming is not just about making smart choices while playing. It is also about knowing when to step back and recharge. Taking a break allows you to pause and reflect, giving your mind a chance to reset. It is an opportunity to step away from the intense excitement and immerse yourself in other activities that bring you joy and fulfilment. Moreover, breaks enable you to maintain a clear and focused mindset. They keep you in charge of your gambling experience by preventing weariness and impulsive decision-making.
Set time limits
By establishing boundaries on how long you engage in gambling activities, you manage your time wisely and ensure a healthy balance in your life. A time limit empowers you to make more informed decisions during your gambling sessions. It prevents fatigue and reduces the risk of impulsive behaviour that could lead to excessive spending or chasing losses. By pacing yourself and taking breaks, you maintain a clear mind, enhancing your overall gambling experience.
Perceive gambling as mere amusement
Gambling, at its core, is a form of joy that offers an escape from everyday life and a chance to indulge in excitement. It is essential to approach gambling with the right mindset, viewing it as a source of enjoyment rather than a means to make a profit. When you think of gaming as amusement, you free yourself from the pressure of expecting financial gains. Instead, you concentrate on the experience itself and the thrill of the games. This perspective allows you to fully immerse yourself at the moment relishing the sheer entertainment value that gambling offers.
Make use of the self-exclusion option
This is a powerful weapon, allowing you to take control of your gambling habits and prioritise your well-being. This feature allows you to take a break from the gaming industry whenever you choose. Self-banishment, whether temporary or permanent, gives you the ability to customise your gambling experience to your own needs. Furthermore, this option establishes a barrier that prohibits you from accessing gaming platforms during the exclusion time, offering a much-needed break and encouraging a healthier relationship with gambling.
This self-ban tool is not available at all casinos. Trustworthy and renowned online casinos, on the other hand, prioritise their players' welfare and frequently include self-management options as a component of their responsible gaming campaigns. They give a way for players to take control of their gambling habits and temporarily restrict access to their platforms by offering self-exclusion options.
If you are looking for a trustworthy online casino that promotes safe gaming, GGBet Casino is the place to go. This gambling platform is committed to responsible gaming and enables gamblers to maintain control over their gambling activity. As a result, you may gamble with this casino with confidence that it provides a completely secure environment for playing your favourite games.