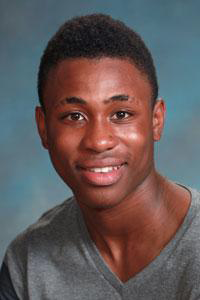 November 27, 2013, Halifax Regional Municipality (HRM) . . . Police are asking for the public's assistance in locating a missing youth.
Rae'heem Downey, 16-years-old, was last seen Monday evening around 9:00 p.m. in the Halifax area. He is described as a 5'2″ and 110 pound black male. He was last seen wearing a red hoodie with "Adidas" in black lettering written across the front, dark grey jogging pants and black running shoes.
Police and Downey's family are concerned about his safety and are asking anyone with any information about his whereabouts to contact any RCMP office, Halifax Regional Police or Crime Stoppers anonymously anytime at 1-800-222-TIPS (8477) or by Secure Web Tips at www.crimestoppers.ns.ca.