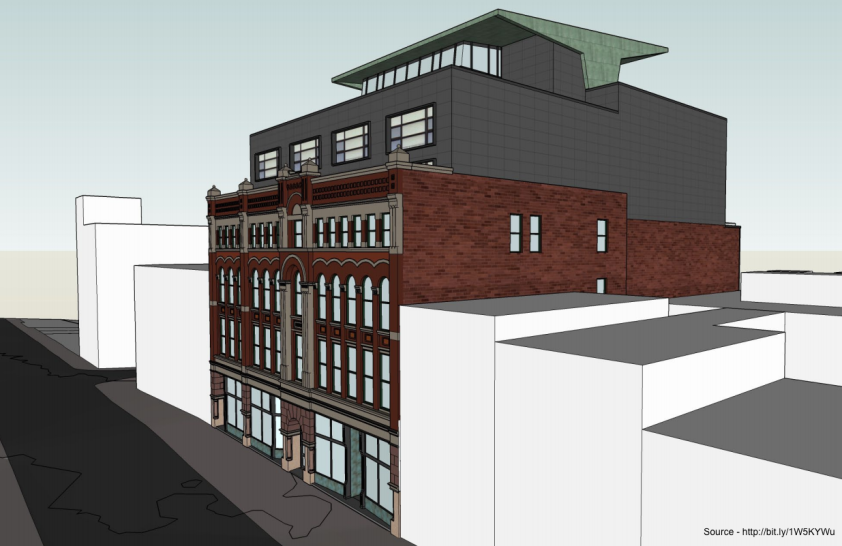 A proposal has been submitted to redevelop the Green Lantern Building (or the Keith Building as many know it) on Barrington St. The Barrington St side of the building will be retained and restored while the Granville side will be rebuilt.
Materials and scale will be similar to the existing structure. The proposal calls for a 9 storey building with 63 residential units, 3,900 sq/ft of commercial space and 29 parking spots. While the Barrington St side will be the original structure, the Granville St side will be a massive improvement to what is currently there.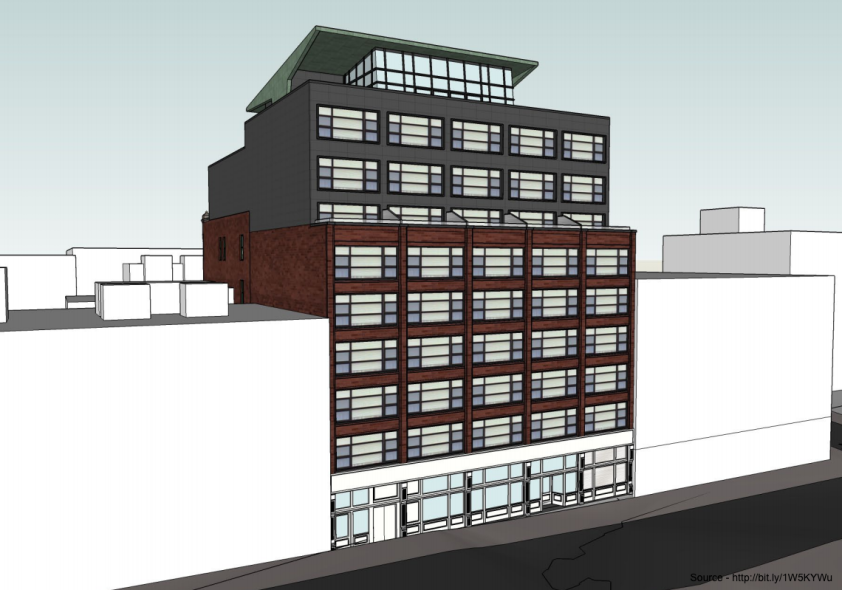 The owner of this building also owns the building next door that currently houses the Discovery Centre. If approved, it is believed that they will rebuild both buildings at the same time to make this a viable project.