The days are getting busy, aren't they mamas? You'd think with school coming to an end and activities wrapping up there would be more down time to just chill on the deck with a book while the kids play in the pool, but somehow we're still go-go-go all the time! Which is why I so deeply enjoy our very much needed daily quiet time! My 2.5 year old naps and my 4.5 year old usually spends his time catching up on favorite shows or apps. (Have you checked out the list of Disney Junior apps? The Jake one is great and it's a freebie!)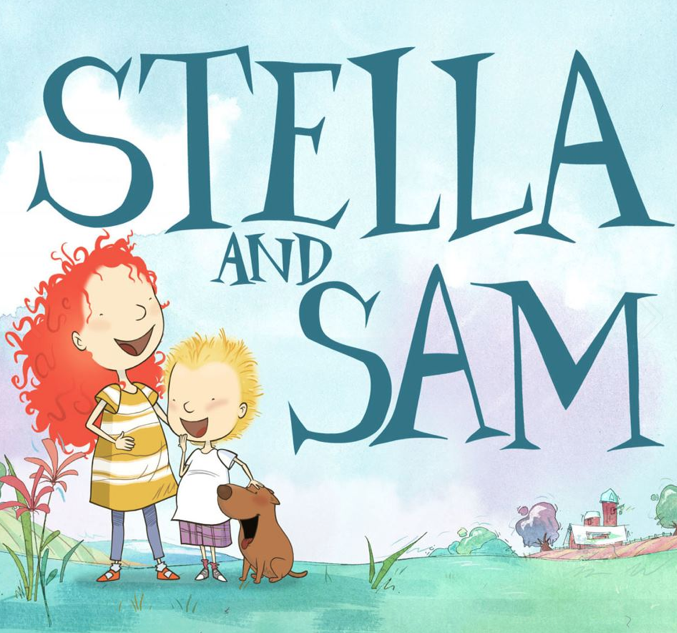 For quiet time I'll set Aidan up on either my macbook or ipad and he navigates himself through the Disney Junior website (it's incredibly kid-user friendly.) He can switch from games to videos and back again without every getting lost. Occasionally he'll click on an ad, but at least those are kid-friendly too!
Usually I push for the quieter shows, like Stella and Sam since it's always a guaranteed winner for winding down after a busy morning or a long day. I love that it encourages imagination and it helps that Sam is 4 years old so Aidan can identify with him and his never ending list of questions about everything just like Sam
Disney Junior to challenge you and your little ones to 'Draw Along' with Stella & Sam.  And the best part?  Your child's drawing could be featured ON TV during Disney Junior's Stella and Sam Canada Day Marathon starting Sunday July 1st at 11:30am ET!

Here are the details of this interactive contest:
From Monday, June 4th to Friday, June 22nd, go to www.disneyjunior.ca/en/contests/draw-along to create and colour your drawing for your chance to win!
10 lucky winners will have a chance to see their drawings come to life in animation form during the Canada Day Stella & Sam Marathon on Disney Junior on Sunday, July 1st starting at 11:30am ET Plus they'll receive gift packs containing Stella & Sam books, apps, DVDs and a music CD!
As a very special treat, each participant in the contest will be given the opportunity to download the brand new Stella & Sam 'Draw Along' iPad app for free.
Don't wait too long, or your little one might miss their chance to have their creation featured on TV during Disney Junior's Stella and Sam Canada Day Marathon!  You'll only have from June 4th until June 22nd to participate and submit a drawing at www.disneyjunior.ca/en/contests/draw-along!
More fun things happening this month?
Look for Hook Week – From June 18th to June 22nd at 5:10pm ET – Captain Hook will be the star of Disney Jake and the Never Land Pirates! And a brand-new episode titled "Captain Hook is Missing" will premiere at the end of the week at 5:10pm.
Don't miss the very special episode where Special Agent Oso meets Handy Manny. On Sunday June 3rd at 10:30am ET, your LOs will want to tune-in for a very special episode of Disney Special Agent Oso. Oso will need to help a friend fix his bike and Handy Manny and his Tools come to the rescue!
Disclosure:  I'm part of the Disney Junior Mom program and I receive special perks as part of my affiliation with this group.  The opinions on this blog are my own.

Related posts:
Source: http://feedproxy.google.com/~r/naturalMommie/~3/vPapXb0S14A/