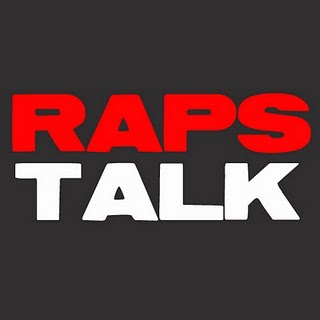 Based out of Halifax, Nova Scotia, RAPS TALK presented by Hip Hoop Junkies and Hoop Heads North is a weekly audio podcast with Romy Aquino, Sean Francois and U-E Sampang that breaks down the Toronto Raptors and the rest of the NBA along with Canadian Basketball from a fan's perspective.
On the latest episode of RAPS TALK:
Episode 10 of RAPS TALK (03.01.11)
– In this episode, the Raps Talk crew welcome another guest to the podcast, Raptors blogger/vlogger,
P
ayal Doshi of insidethepurpleroom.com
.
The guys of
Hip Hoop Junkies
and
Hoop Heads North
talk to Payal about her trip to LA and her NBA All-Star weekend experience, her thoughts on the Raptors and what went down with this year's NBA trade deadline.

Also, joining the podcast, was Ray Bala (@canballreport on Twitter) Canadian basketball enthusiast of RaptorsHQ.com. Ray talked about a few Canadian ballers to watch out for this week, the best high school players in the country and who he thought would be the face of Canada Basketball. Romy, Sean and U-E talked to Ray about former Halifax Rainmen player, Jevohn Shepherd; Pictou, Nova Scotia native, Bucknell's Bryson Johnson and the other top Canadian basketball players from across the country.


Click the link below to listen:
Hip Hoop Junkies and Hoop Heads North present RAPS TALK Ep. 10 (03.01.2011)
Make sure you subscribe to the podcast on iTunes.

Romy Aquino covers the pro basketball game (the Canadian Flavour of the NBA, the PBL's Halifax Rainmen) from a fan's perspective. He also can be found at NBA hoops blog,
Hip Hoop Junkies
(A Member of TheScore.com's Sports Federation) and writing about the PBL/Rainmen at NorthPoleHoops.com
. Follow him on Twitter:
@romyaquino