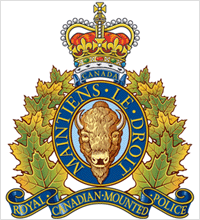 Nova Scotians are known to be charitable and giving, and may be approached by someone claiming to raise funds for a foundation or disaster relief, when in reality they are taking advantage of a situation. The RCMP want to keep you safe from illegitimate charities that may try to scam you.
"There are people out there who prey on the kindness of others," RCMP Sgt. Tom Murdock, of the Nova Scotia Commercial Crime Section advises, "We want to remind people that a legitimate organization will be able to provide you with a registered charity number and official receipt."
If you receive a canvasser at your door or a phone call asking for a donation, know what to ask and look for:
– Be wary of appeals that tug at heart strings, especially pleas involving current events like the recent disaster in Japan.
– Ask for written information about the charity; including name, address and telephone number. Legitimate charities or fund-raisers will provide the charity's mission, how the donation will be used and proof that the contribution is tax deductible.
– Ask for identification. If the solicitor refuses to tell or does not have some form or verifiable identification, hang up or close the door and report it to police.
To check the legitimacy of a charity, please visit: www.bbb.org/canada/charity.
Throughout the month of March, Nova Scotia RCMP will be highlighting tips and information to help reduce your chances of being victimized by fraud and keep you safe from scammers.
Topics covered will include identity theft, phishing, on-line shopping, social networking and credit and debit card fraud. Recognize it, Report it, Stop it!
Source: http://www.bedfordbeacon.com/rcmp-offer-tips-to-avoid-becoming-victim-of-charity-fraud