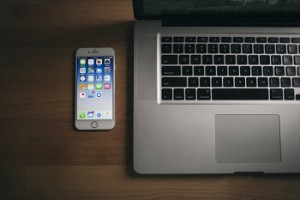 Online dating is a popular way to meet people, but it comes with unique safety risks and the sad potential of being defrauded.  When using an app or website to find a match, it can be difficult to verify a person's identity and get a good sense of their motivations before going on a date.  As such, it is especially important to be cautious on dates with people you have encountered online.
If you choose to meet in person with someone you have found online, keep the following safety tips in mind:
·         Meet in public and stay in a public place for the entire date.
·         Never disclose personal information for any reason.
·         Plan your own transportation to and from the date so that your address is kept private and you are never alone with your date.
·         Tell a friend or family member the name of your date, the website or app you met them on, where you are going and when you expect to be home.  Plan to check in with that person following the date.
·         Stay sober and never leave your drink unattended.
Each year, RCMP investigates a wide range of fraud-related complaints, including victims who have been defrauded thousands of dollars from people they met online.  In some cases, relationships develop over an extended period of time.  When suspects feel they are able to manipulate their victims, they start asking for financial help under the guise of a fake emergency.
If you choose to establish a relationship with someone you have met online, consider the following police advice:
·         Never disclose credit card or banking information.
·         If someone asks you for money, consider it a red flag and ask yourself whether their story is probable.
·         If you have been victimized, don't let fear of embarrassment stop you from reporting an incident to police, as secrecy works to the fraudster's benefit.
Looking for love online is a personal decision, and an increasingly popular one.  If you choose to take your sweetheart search virtual, keep safety top of mind and trust your gut.  Unfortunately, if someone seems too good to be true, they probably are.
Source: Media Release