FOR IMMEDIATE RELEASE: (Wednesday, May 28, 2014, Halifax, N.S.) Right Some Good's format for this year will consist of two pop-up dinners in Halifax, one Gourmet Street Fair on Spring Garden Road in Halifax, one cooking class in Cape Breton and two pop-up dinners in Cape Breton.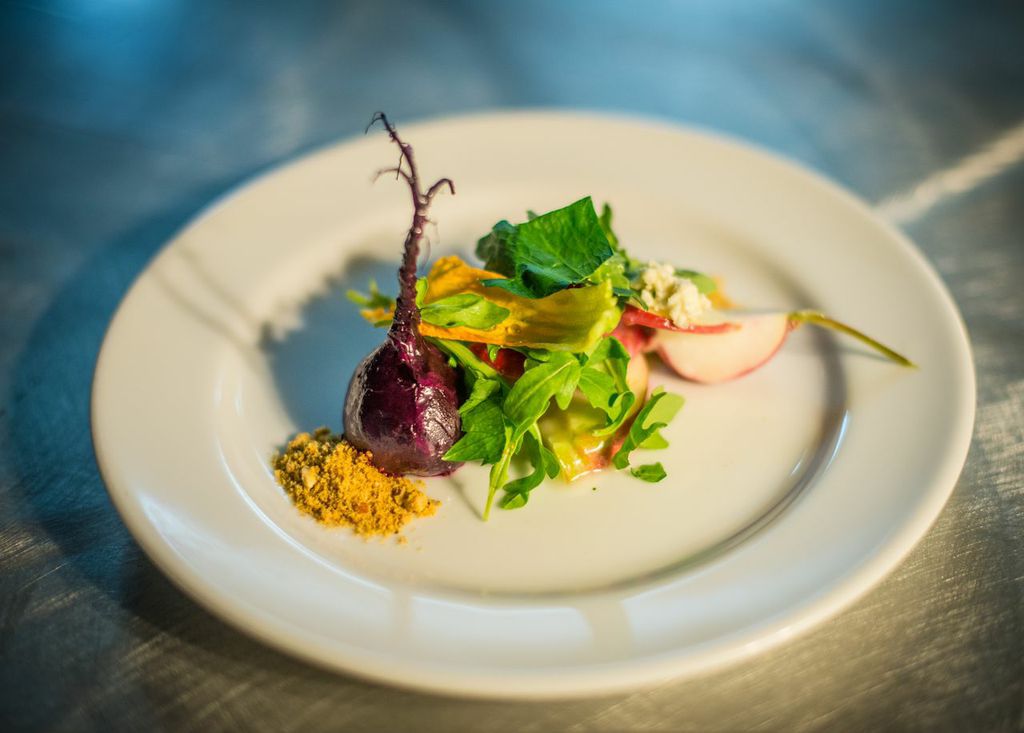 The food festival is excited to be joining forces, no pun intended, with the Royal Canadian Navy. For the first-time in Halifax, Right Some Good's famed pop-up dinners will be held on June 27 at the Stradacona Drill Shed and on June 28 aboard the HMCS Preserver.
For one night only, Michelin-Star Chef Cristina Bowerman from Rome, will help transform the space into a fine-dining restaurant. Perfectly paired to lead the dinner at the Royal Canadian Navy facility, Chef Cristina's personal cooking manu
al is based on military discipline and a perfect knowledge of the basic rules. The night will be complete with warm folk Maritime music, performed by award-winning artist Carleton Stone.
Right Some Good will be dockside for the second dinner on June 28. Experience food prepared by one of New York's finest – Chef Ed Cotton and the first-ever pop-up dinner aboard aboard the HMCS Preserver flight deck. Guests will soak up Halifax city views while enjoying Chef Ed's innovative culinary twists and listening to the amazing songwriter and storyteller Steven MacDougall.

"It is such an honour to be performing again for the Right Some Good foodie adventure. It's a perfect blend of international dishes, music and of course the one-of-a-kind Nova Scotia hospitality," Steven MacDougall.

The foodie adventure has a talented line-up of chefs that will participate in Right Some Good on Spring Garden June 29. Hosted by The Lord Nelson & Suites, these chefs, along with a local and aspiring apprentice chef, will create gourmet street food items from local in-season ingredients and compete for the Garland Canada Master Chef Face Off title and a $5,000 first place prize.

The 12 master chefs set to hit the stage at Right Some Good on Spring Garden include:

Chef Anthony Susi (New York City, USA)
Chef Darin Schnert (Savannah, USA), competitor
Chef Heather Feher (Boston, USA)
Chef Martin Juneau (Montreal, Canada)
Chef Martin Ruiz Salvador (Lunenburg, Canada)
Chef Matt Basile (Toronto, Canada)
Chef Michael Blackie (Ottawa, Canada)
Chef Micheal Reidt (Miami, USA)
Chef Pedro Newton (Bridgetown, Barbados)
Chef Quang Dang (Vancouver, Canada)
Chef Rich Francis (Six Nations, Canada)
Chef Vincent Croteau (Quebec City, Canada)

Right Some Good creates extraordinary culinary experiences alongside dynamic local culture in unexpected venues. The festival takes the finest culinary talent from around the world fuses it local chefs and aspiring junior chefs and blends in the best quality local ingredients, music, culture and history all set against interesting backdrops.
Source: Release