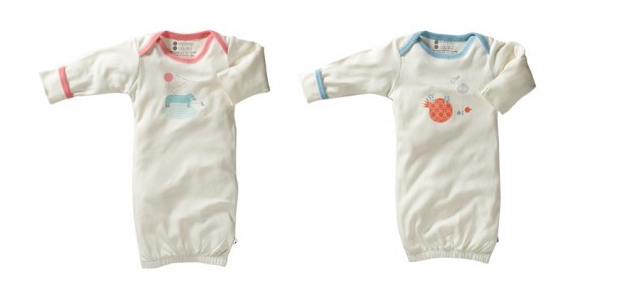 Setting up a baby registry is always a little daunting when you're a first time mom and really have no idea what the essentials are, let alone what the best eco-friendly options are. Thankfully, there are thousands of eco-options out there with tons of mom reviews now and making our list is much easier.

Not Finding Out is an online baby registry but it takes it one step further where not only can you create your dream eco-friendly baby registry, but you can also keep the sex of your baby a secret until baby is born and still allow friends and family to purchase items for you without being limited to greens and yellows.

But how?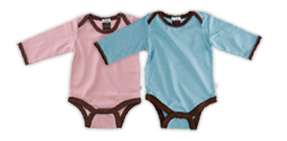 Since all Not Finding Out items are paired in girl/boy complements, shoppers simply add the NFO items to their cart and check out as usual, they just won't know at that time whether the girl or boy option will ultimately be shipped to the new mom.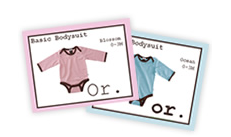 To preserve the surprise, instead of sending the specific gift, NFO will send a beautifully gift wrapped NFO Preview Card THEN once baby is born, the new parents call in to confirm the baby's sex. In turn NFO immediately sends all the purchased baby registry items in either boy or girl colors and they're delivered to their door.
 The Not Finding Out online store is full of all the boutique brands that stylish, modern mamas are after and if you have a pregnant mama to shop for, or a growing preggy belly of your own – you'll love the new website and layout that Not Finding Out just recently launched. You can easily navigate by brands or categories (the eco-friendly tab is here) and most items have an "NFO" option.
And make sure you take advantage of their "5 for $25″ promotion if you're on facebook and twitter! You'll save $25 off a $75 order!

Here's a quick video that explains the entire process and how it works with the founder and president of Not Finding Out, Kelly Boyington:
Also follow Not Finding out here:
Facebook | Twitter |  Pinterest  | Web
Related posts:
Source: http://feedproxy.google.com/~r/naturalMommie/~3/dbafn2CRNo0/