The second annual Word on the Street Spelling Bee for Adults is to take place on Friday, Feb 8th, at Murphy's on the Water. We had a super time last year. The food was great, the drinks were cold, and the laughter was infectious. (and I got some free books!)
You can join in on the fun this year. There is still space for teams to enter. It is a great team building opportunity and a fun, feel good outing. It also supports literacy.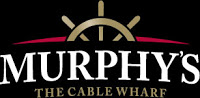 You can also just come down as a spectator, cheer for your favourite team and support a great cause.
Last year's winner, The Dept. of Education is confidentially predicting a repeat. Bring it on!
Source: http://www.thereader.ca/2013/01/spelling-bee-for-adults.html