Here's another one for the book clubs.

The Language of Flowers (M) by Vanessa Diffenbaugh is a sad statement of the emotional damage done to a child when she is not loved or wanted. Victoria Jones was abandoned by her mother as an infant and her only connection in the world throughout her life was her social worker Meredith whose interest in Victoria was less about Victoria the person than about Meredith being successful in her career. Victoria, in her eighteen years before she emancipated out of the system, lived in 32 foster and group homes.
At age eight, Victoria's fortunes seemed to be on the rise as she was placed with vineyard owner Elizabeth. Victoria, a surly, unresponsive, sometimes violent child, was told this was her last chance. Elizabeth claimed Victoria from the start, giving her a family of her own and teaching her the language of flowers. This language resonated with Victoria and gave her a means to express complex emotions. Bent on her own destruction, Victoria unleashed a chain of events which would see her torn from Elizabeth's life and ultimately to homelessness.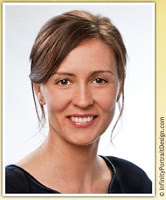 This first novel by Diffenbaugh is movingly told and will keep you engaged until the conclusion. Victoria is a difficult character to like as she is prickly and makes such terrible choices over and over again, yet she has this core that is so determined to do the right thing and to make relationships work that you can't help but to root for her. I have a few problems with some of the plot contrivances which makes me think of this novel as a gritty fairy tale. Admittedly I don't know much about the foster care system, but I wonder how an infant finds herself to be unadoptable. One of the few people she meets as an adult is Elizabeth's nephew Grant who remembers her from ten years before. When Victoria falls pregnant, it is by great coincidence that her employer's mother is a sort of unlicensed midwife who is able to deliver her baby when Victoria chooses not to seek any medical help during her pregnancy.
Nitpicking aside, I really enjoyed the tempo of this book. For that reason alone it reminds me of the Book of Negroes (M). You have a sense that in the end all will be well, but you must ride out the bad times, feel good with things are looking up for Victoria and be disappointed when all seems lost again. Having said that, the conclusion is satisfying and as reasonably happy as it could be.

Paula McLain, who we now know from her bestseller The Paris Wife (M) wrote a memoir of her time in the foster care system in Life Family: growing up in other people's houses (M). "Paula McLain has written a powerful and haunting memoir about the years she and her two sisters spent as foster children. In the early 70s, after being abandoned by both parents, the girls were made wards of the Fresno County, California court and spent the next 14 years-in a series of adoptive homes. The dislocations, confusions, and odd pleasures of an unrooted life form the basis of a captivating memoir. McLain's beautiful writing and limber voice capture the intense loneliness, sadness, and determination of a young girl both on her own and responsible, with her siblings, for staying together as a family." publisher

White Oleander (M) by Janet Fitch "Everywhere hailed as a novel of rare beauty and power, White Oleander tells the unforgettable story of Ingrid, a brilliant poet imprisoned for murder, and her daughter, Astrid, whose odyssey through a series of Los Angeles foster homes-each its own universe, with its own laws, its own dangers, its own hard lessons to be learned-becomes a redeeming and surprising journey of self-discovery" publisher
Source: http://www.thereader.ca/2012/11/staff-pick-language-of-flowers-by.html