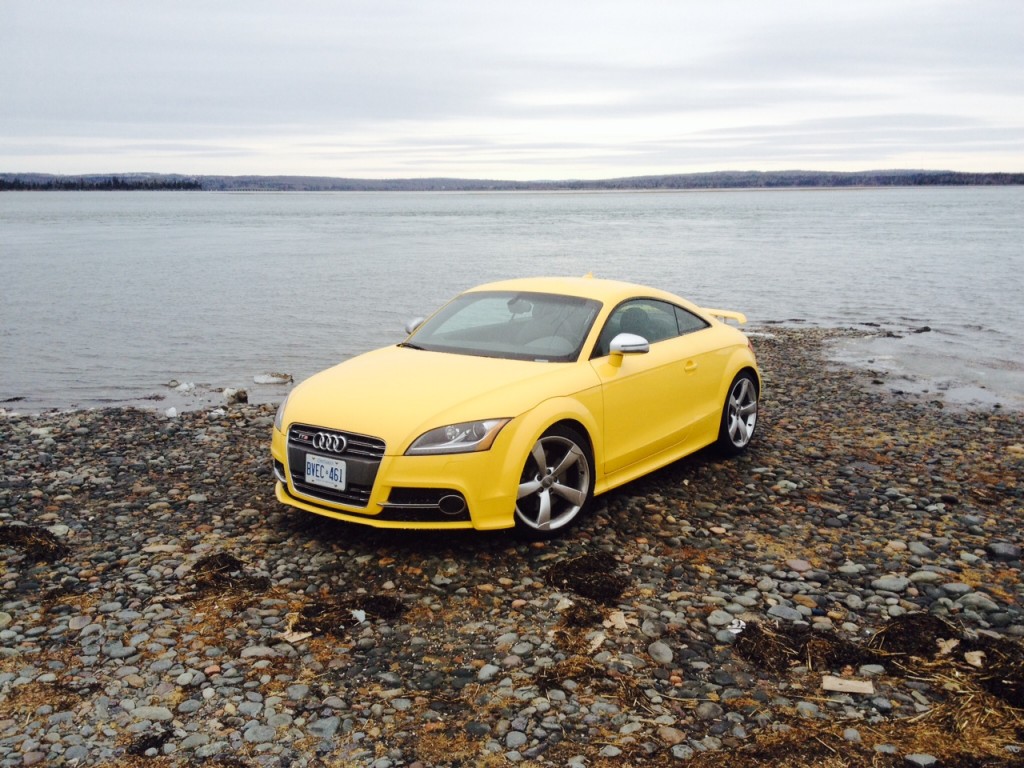 By Kevin Harrison
When Audi Canada dropped off the 2015 TTS Competition Edition to my driveway, I wasted no time in hopping in for some immediate seat time.
Eager to see what it was about this car that made me more excited than Ellen Degeneres' audience, my girlfriend came along with me for the first drive.
After asking lots of questions about the TTS' power, pricing, target customers etc. she asked me what we were going to do if it snowed.
"Find an empty parking lot?" I replied with a cheeky grin.
During most of my week with the TTS, people seemed to bring up the same issue with concern.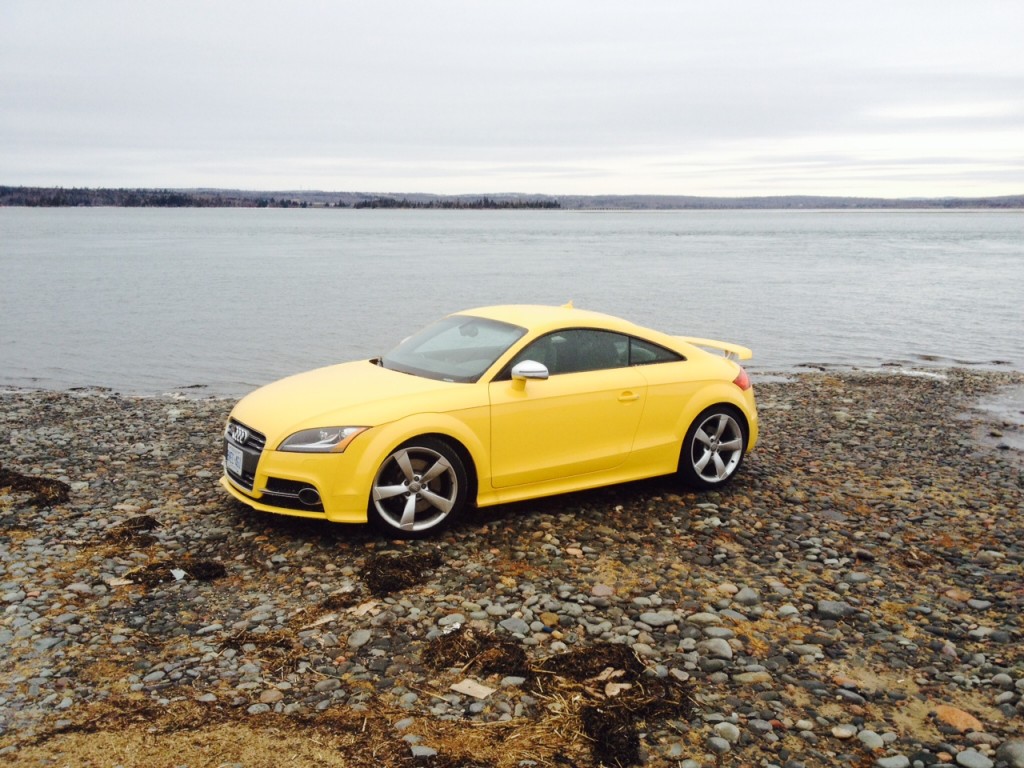 One stranger called me "brave" for running a sports coupe with 19-inch rims in winter. I replied that it had good winter tires on it and one of the best all-wheel drive systems to boot. He remained unconvinced and gave me one of those looks that suggested I had more money than brains.
You see, most people seem to have the misconception that performance cars can't be driven in winter. All you need to do is take a look at all the performance cars currently hibernating in their owners' garages to know those people are right.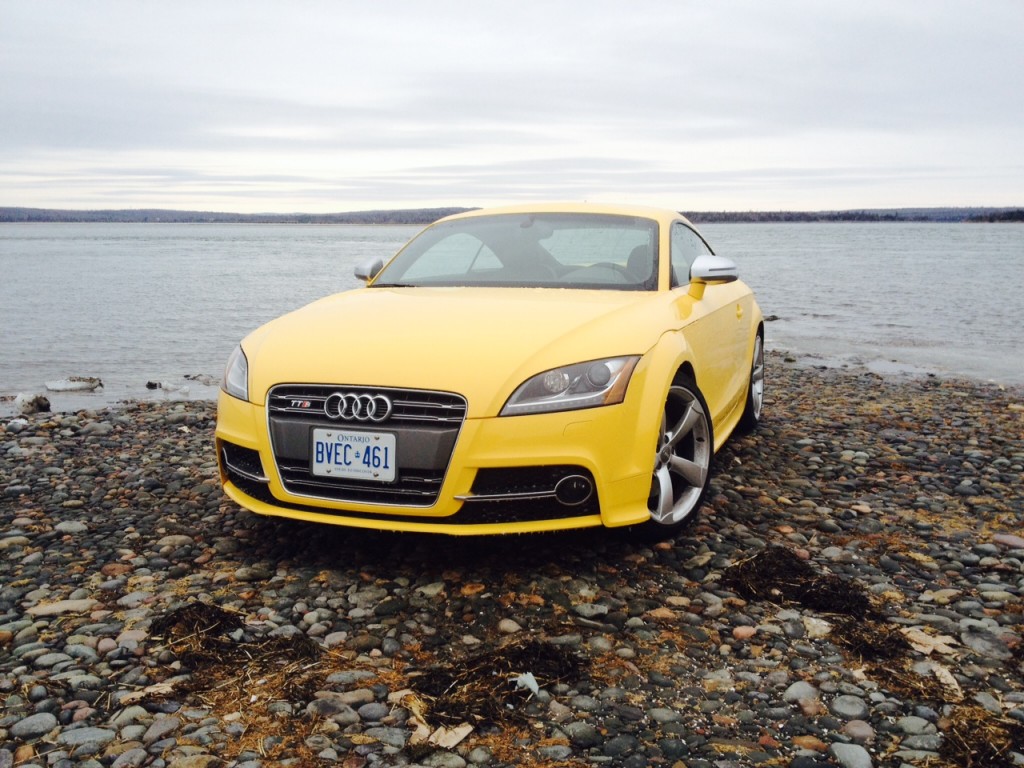 Then again, you only have to look at the Audi TTS to know those people are wrong.
It is a stellar winter performer. In fact, when it did eventually snow, I actually took it out to an empty parking lot to see if I could get it out of sorts. I couldn't.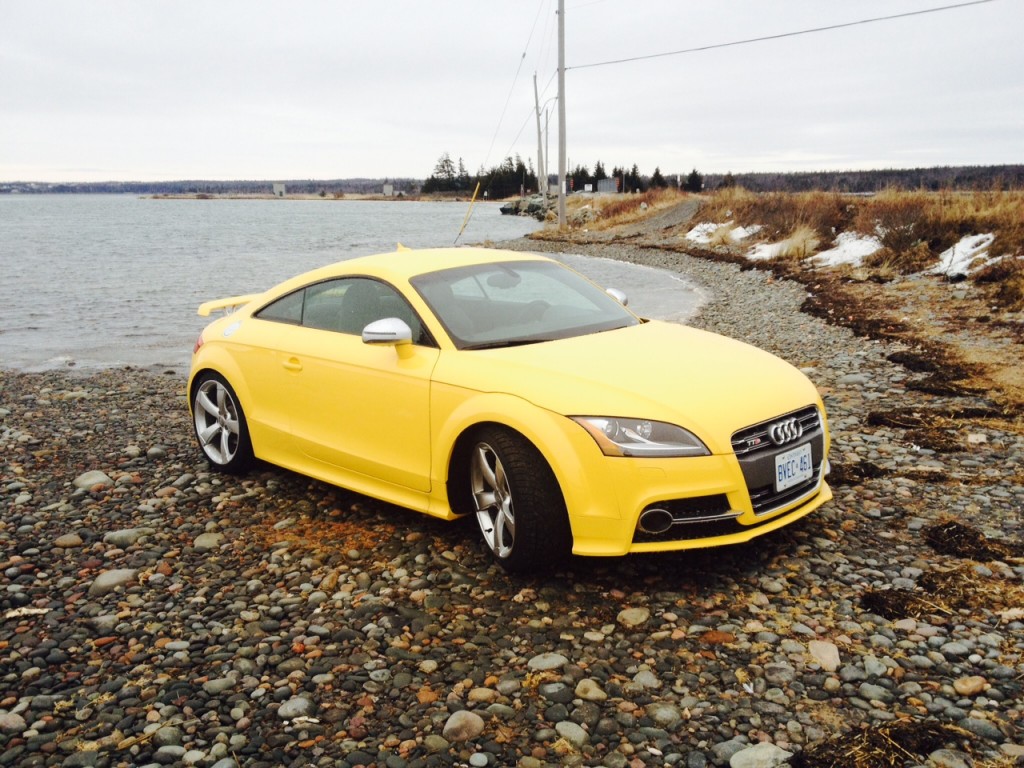 Audi's famous Quattro all-wheel drive system (matched with those good winter tires) made sure the TTS stayed focused on where I wanted it to go. From the outside, you can actually see the system at work, giving traction to the wheels that need it. The end result is a little car that was able to run circles around all the CUV's that were struggling in the snow.
Despite the TTS' low-slung ride height, I didn't encounter any issues with the trim grazing against ice and snow – though I will concede that you would likely encounter such an experience at 25 centimeters or more.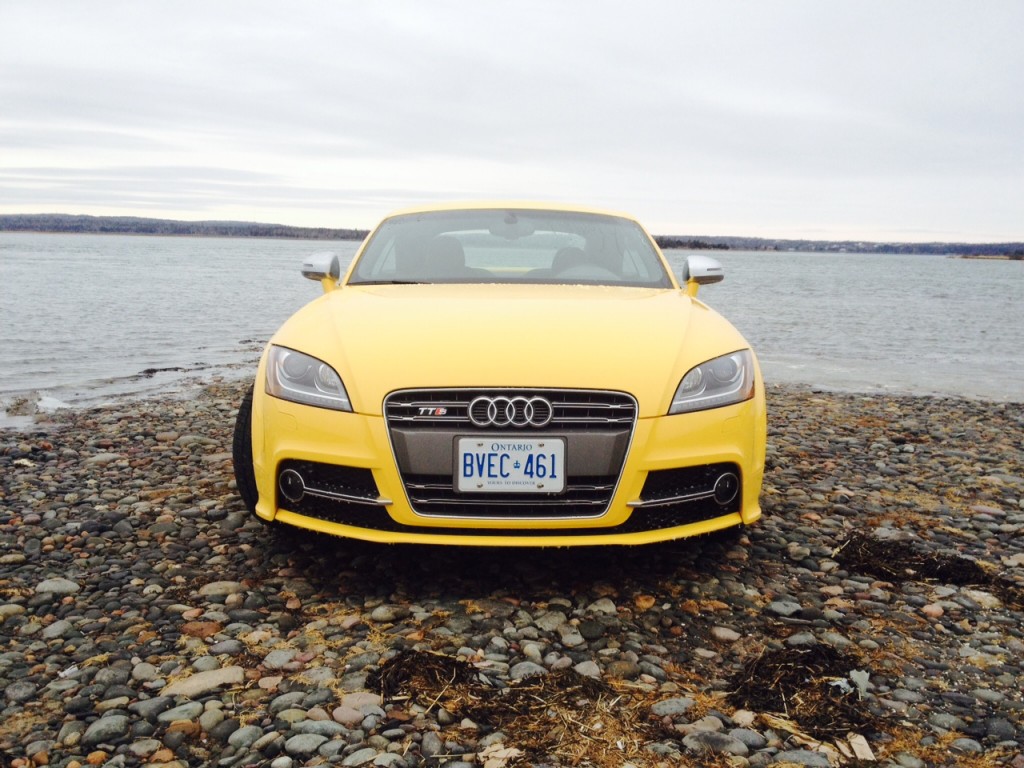 With heated seats and automatic climate control, there really is no reason not to drive the little brute during the winter months, although at this price point, I would expect a heated steering wheel to at least be optional.
Before the snow came, I was able to see how the TTS would perform on bare pavement and the Quattro system is key to good fun here too.  It is able to allow the TTS to effectively get the power down to all four wheels.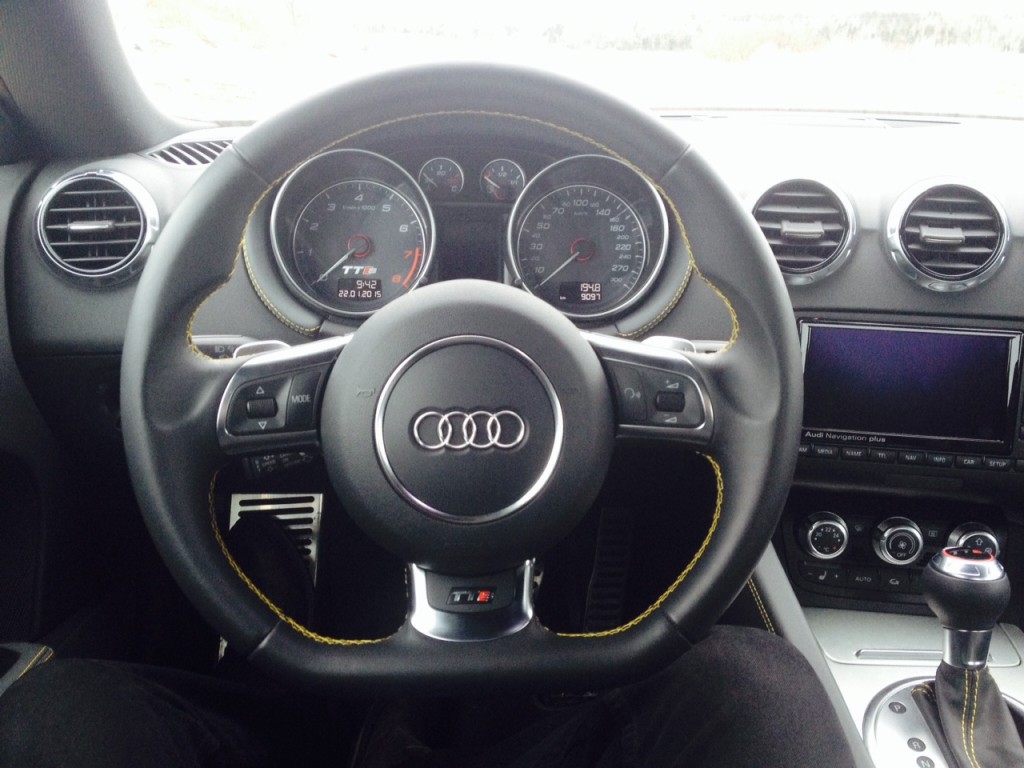 But it isn't the Quattro system that gets the TTS all the attention. The Competition Edition is Audi's final hurrah before the newly redesigned TT bows in 2016. It adds the not-so-mellow yellow paint (called Imola Yellow) along with unique 19-inch wheels, a fixed rear spoiler, unique yellow stitching on the seats and, 1 of 500 badges on the inside doors.  That's right, the Competition Edition is a limited production run, which means it's a rare sighting on top of being eye-catching.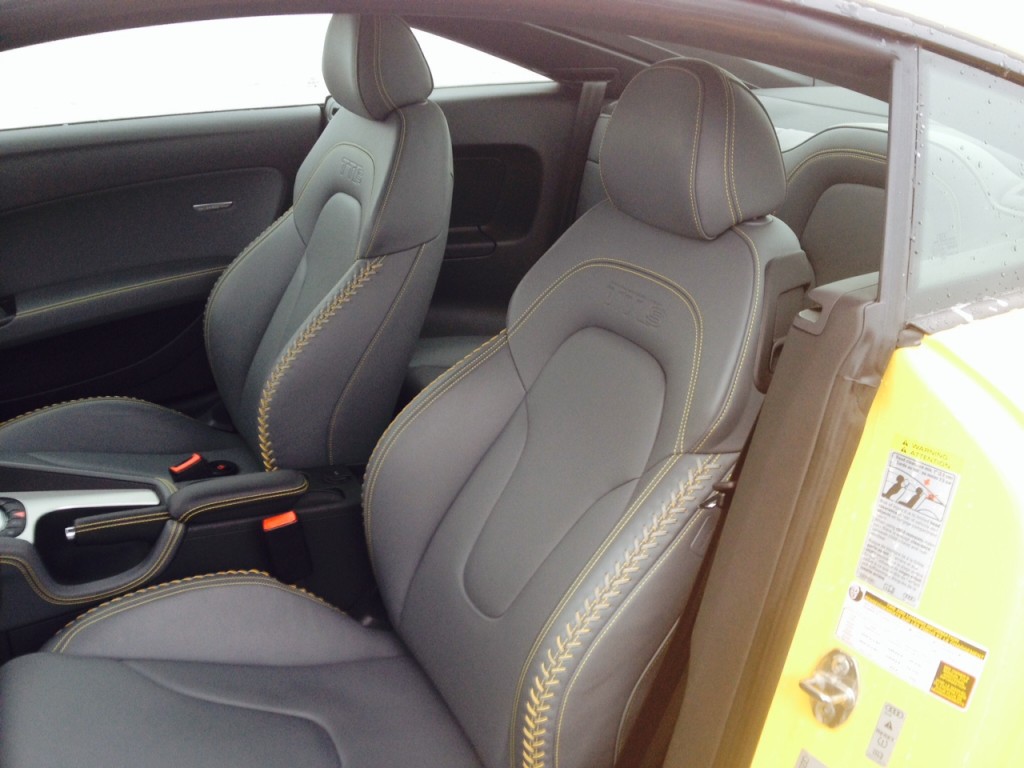 But the overall look is still modern despite being a old design. The shapely TT debuted its second-generation looks in 2006. The Competition Edition adds flare akin to the now-dead TT RS. And that isn't a bad thing.
Inside you'll find typical Audi quality and design. Everything feels premium and everything is largely where you would expect it to be. One thing that is unexpected was a lack of a rear-view camera. Happily, reversing the old fashioned way is relatively easy thanks to a large rear window, however the sloping design makes it difficult to see cross-traffic.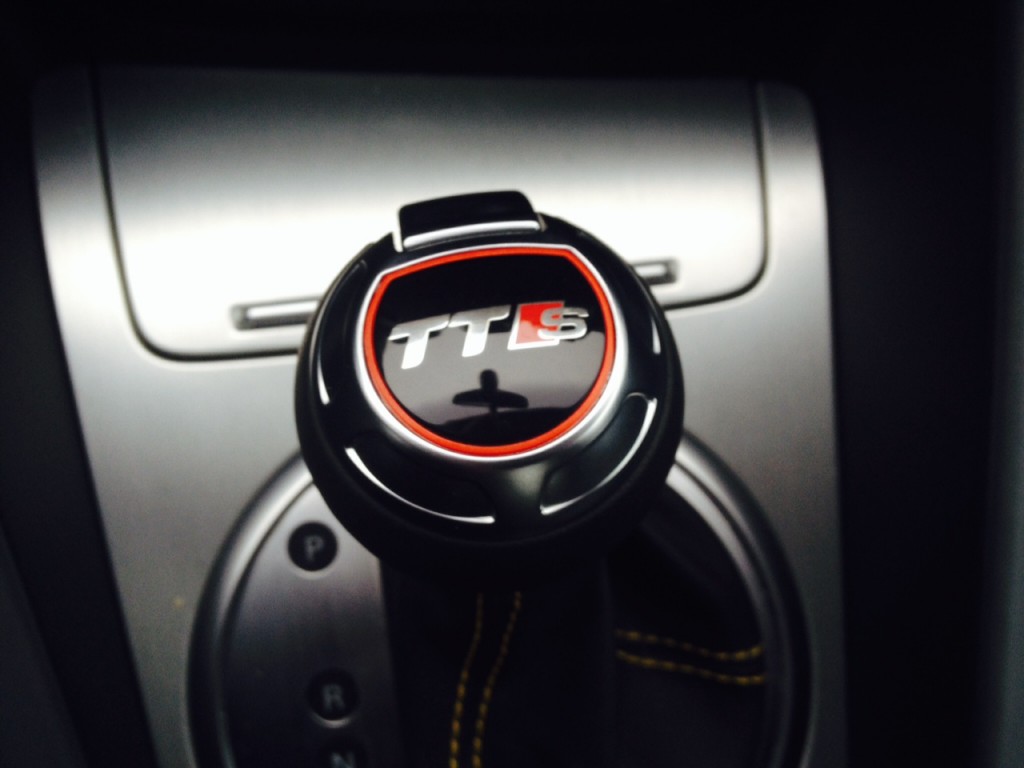 Likewise, the rear seats should be used as a place to put your bag, not your friends.  My 5 foot 1 inch friend spent a 10-minute ride in the back and she said her head was hitting the rear window.  That said, it is technically possible to fit a baby car seat back there.
I mostly kept the rear seats down which allowed for an unexpected amount of cargo space, thanks to that hatch's large opening. Some performance cars don't have nearly as much room which makes the TTS a palatable daily driver.
The TTS produces 265 horsepower and 258-pound foot torque from a 2.0 litre 4-cylinder turbocharged engine. Don't think for a second that there is a puny exhaust note coming from that 4-banger though. The TTS provides lots of grunt when you open up the taps, which by the way, happens with gusto depending on which mode you are in.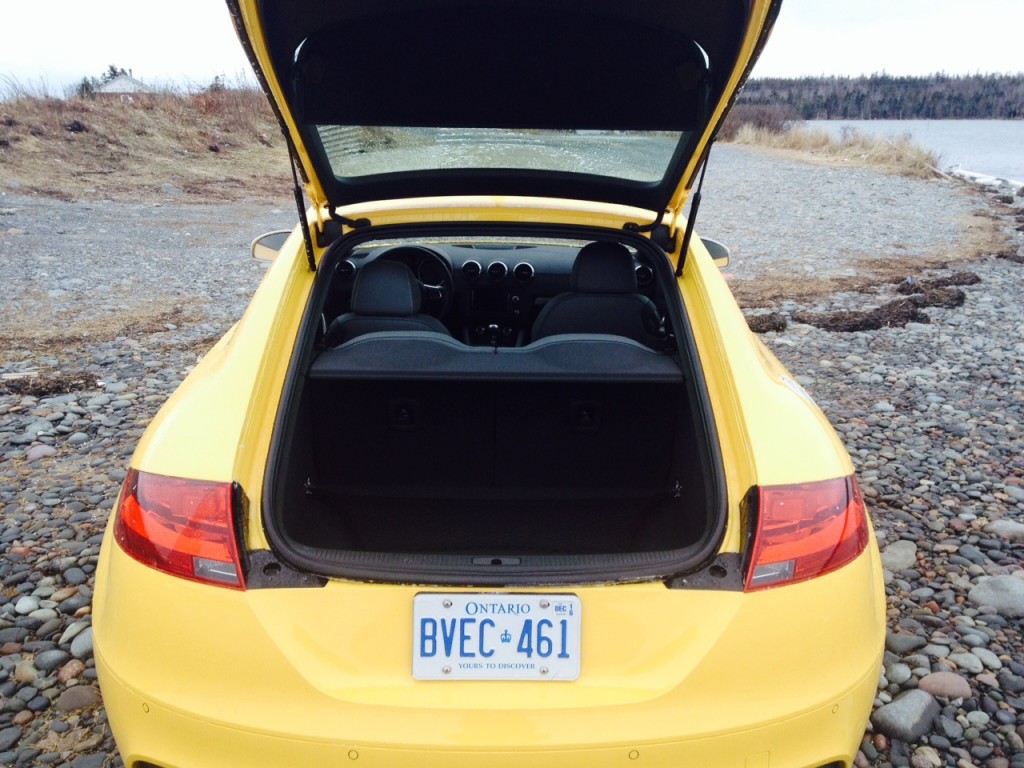 In normal drive mode, the TTS seems a bit hesitant to get off the line and the fantastic dual-clutch automatic transmission seems to want to up-shift at the first possible moment in order to conserve fuel. Eventually it will clue in that you mean business and will allow the turbo to catapult the TTS forward. This hesitation can be off-putting at first, but all you need to do is find the letter 'S'.
In sport mode, the TTS seems to get a pretty noticeable change in personality. Gone is the hesitation and fuel efficiency first mindset and in comes a stiffer suspension, a more poignant throttle and even more direct steering. The end result is an already capable performance car transformed into a more track. Think of it as an already appealing steak transformed into a mouth-watering creation from Gordon Ramsay.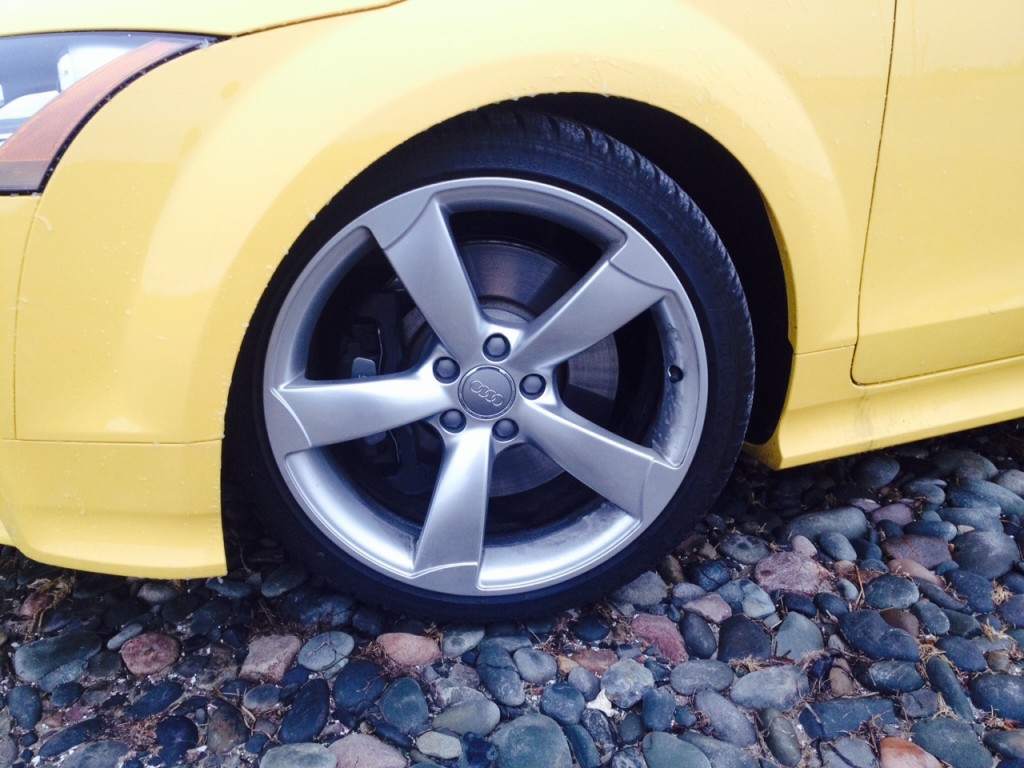 In S mode, the slight under steer that can be felt in normal drive mode is eliminated as in body roll. I have found no evidence that the gear changes are quicker but they certainly feel that way as well. And boy is that a good transmission, and this is coming from a hardcore manual transmission advocate. The shifts are quicker than any human can shift but, crucially, they are not jolting, unexpected or delayed.
The downsides to S mode are few, however the ride quality certainly takes a beating (as will your spine) as you will feel every bump and imperfection in the road with a loud jarring shake.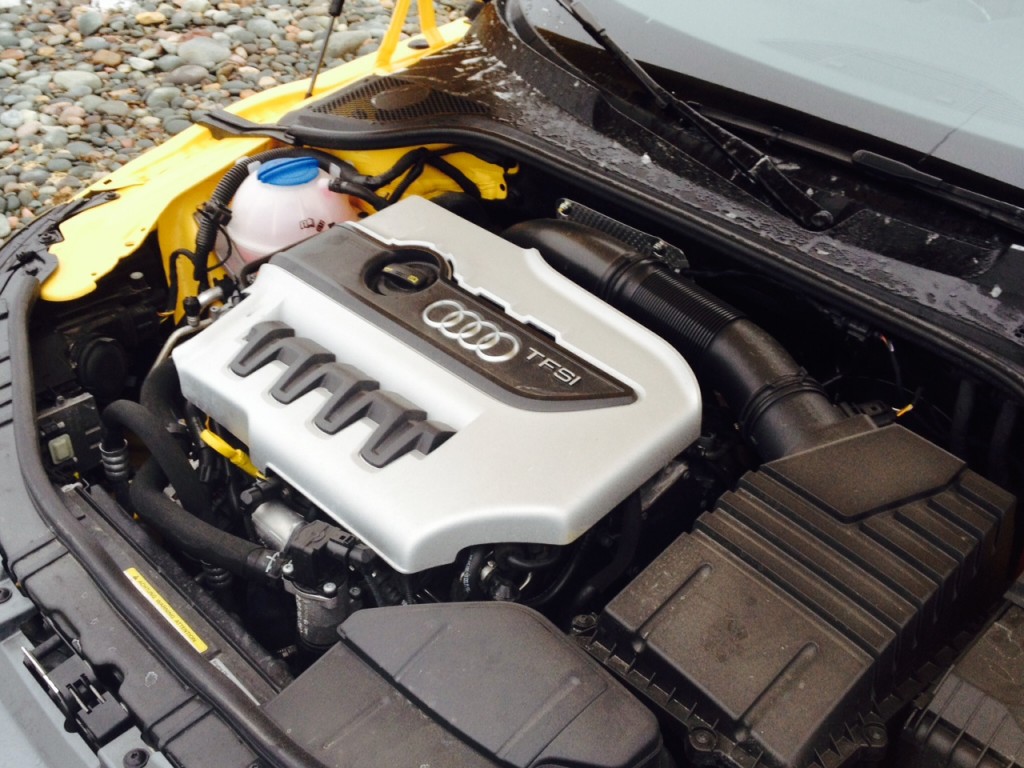 But the feeling you get driving TTS down a twisty rural road would make the frequent visits to your chiropractor worth it. There's something completely balanced about it and even  a bit raw despite the performance tech.
That's why I love small performance cars. They are nimble, poised and close to perfect when carving corners. And that's why I'm a huge advocate of driving them year round.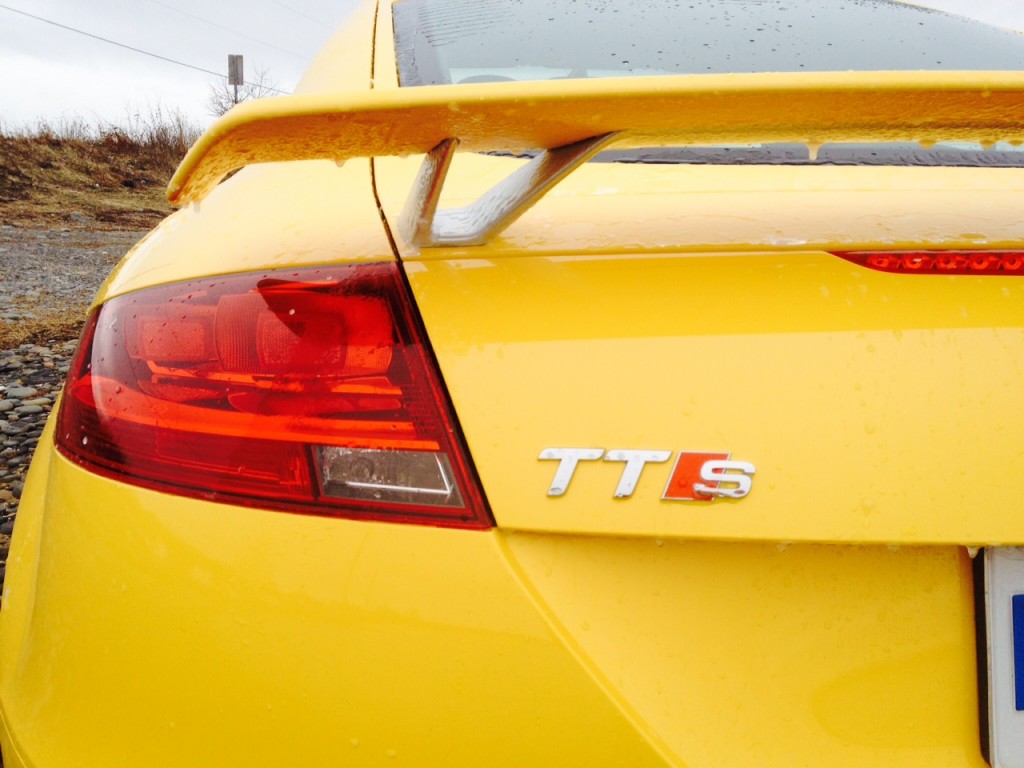 Anyone who suffers from seasonal affective disorder should give it a try because a car like the TTS, in its bright yellow paint, would surely be a short-term cure. And in the end, isn't that what driving is all about? Feeling an emotional connection with a car?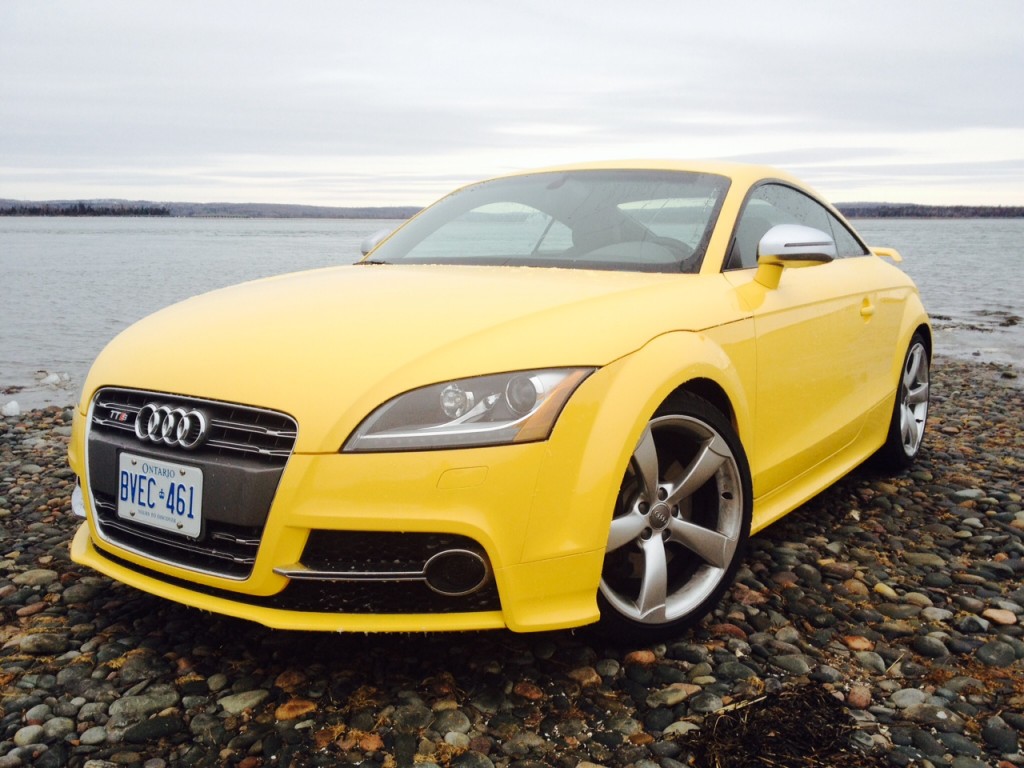 After the week spent with the TTS, I left with the same excitement I had before I even drove it. I can only assume the upcoming third generation will be even better.
Price As Tested: $69,395
Pros: 
Still a looker after so long

Typical high-quality Audi interior
S-mode changes everything for the better
Perfect daily driver in regular D mode
Excellent year round vehicle
Excellent gearbox
Cons:
Back seat is useless for humans

Ride can be harsh at times
Gearbox set up for fuel efficiency in regular mode
Immediate Competition:
BMW Z4

Mercedes-Benz SLK
Porsche Cayman