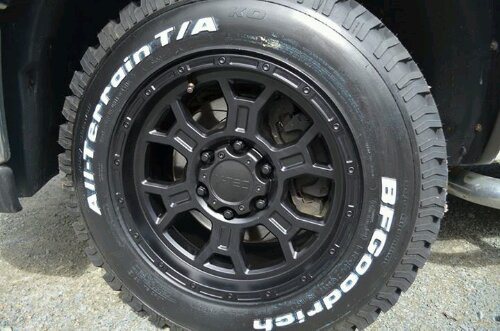 "Craig Lane
 & I are two of the most honest hard working people. For someone to come into our yard in the middle of the night and steal our things, I cannot even comprehend! Thank you for the dishonest thief who stole our new set of tires and rims for our truck which we paid $2000.00 for.
To top it off you cannot see our home from the road and the truck was unlocked and Craig's wallet on the seat but untouched. May karma get you 10 fold. Go get a job and buy your own things! — feeling angry"
Me-This is a picture of a stolen tire and rim as well as a note fron Heather Smith on Facebook.