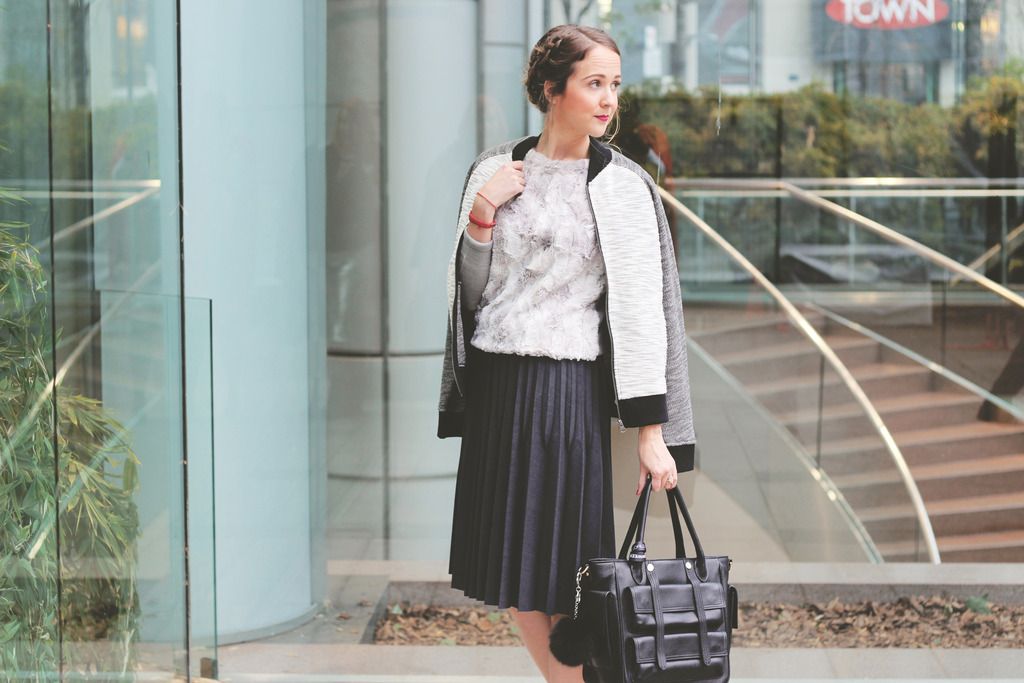 In planning for fashion week I'd purchased a look from Joe Fresh only to have completely scrapped it the day before leaving for Toronto. Originally I had a navy blue culotte / blouse combo planned, but I couldn't stop thinking about this gray pleated skirt. After three full days of ruminating I knew I had to have it.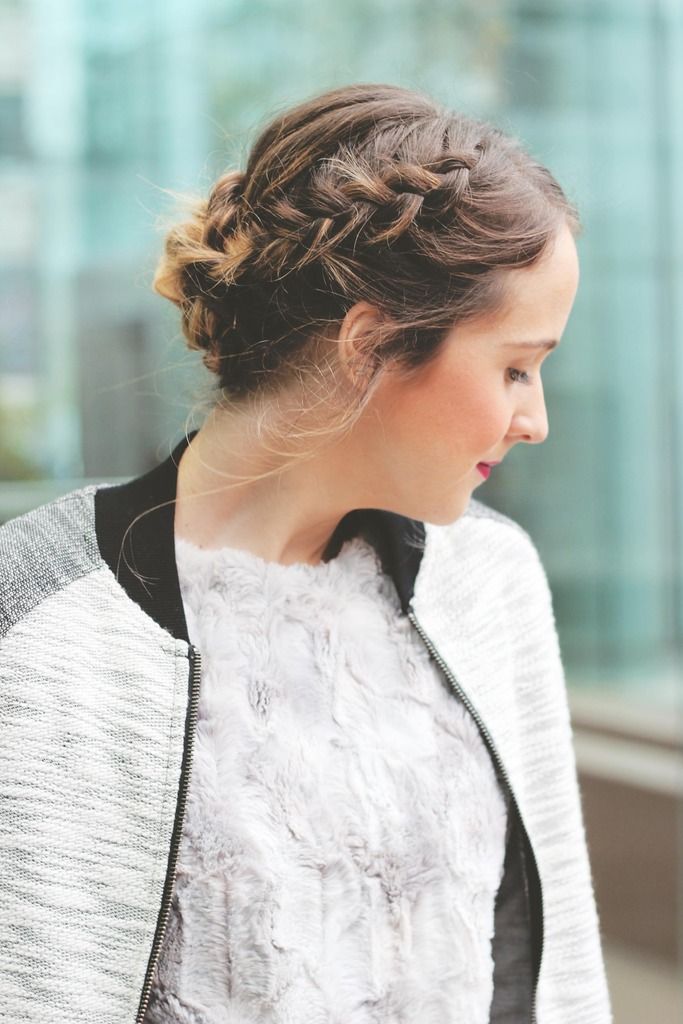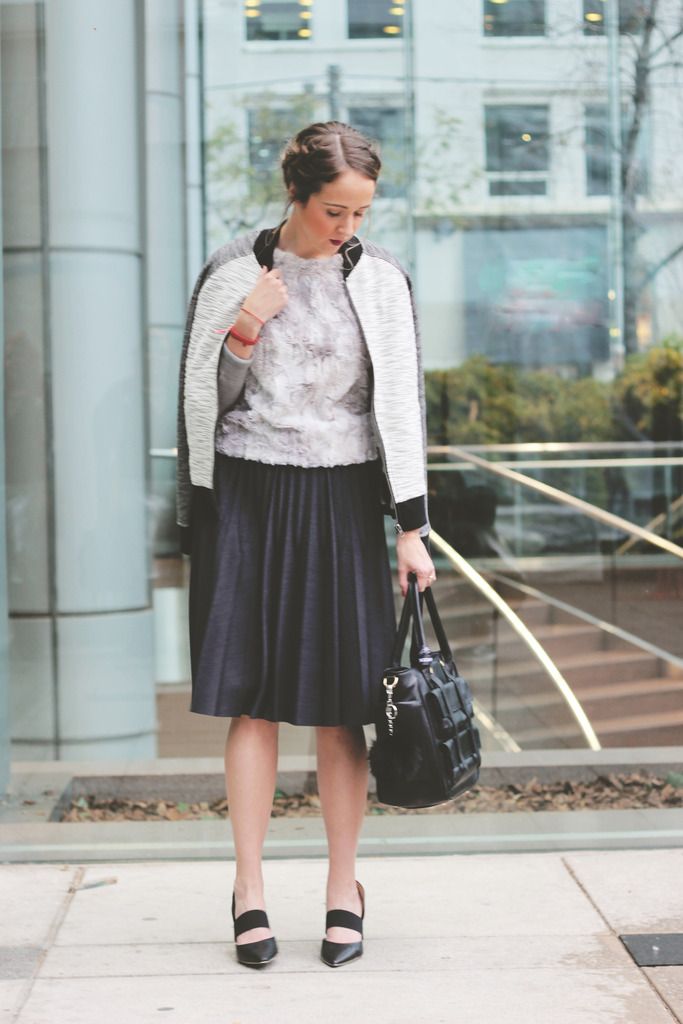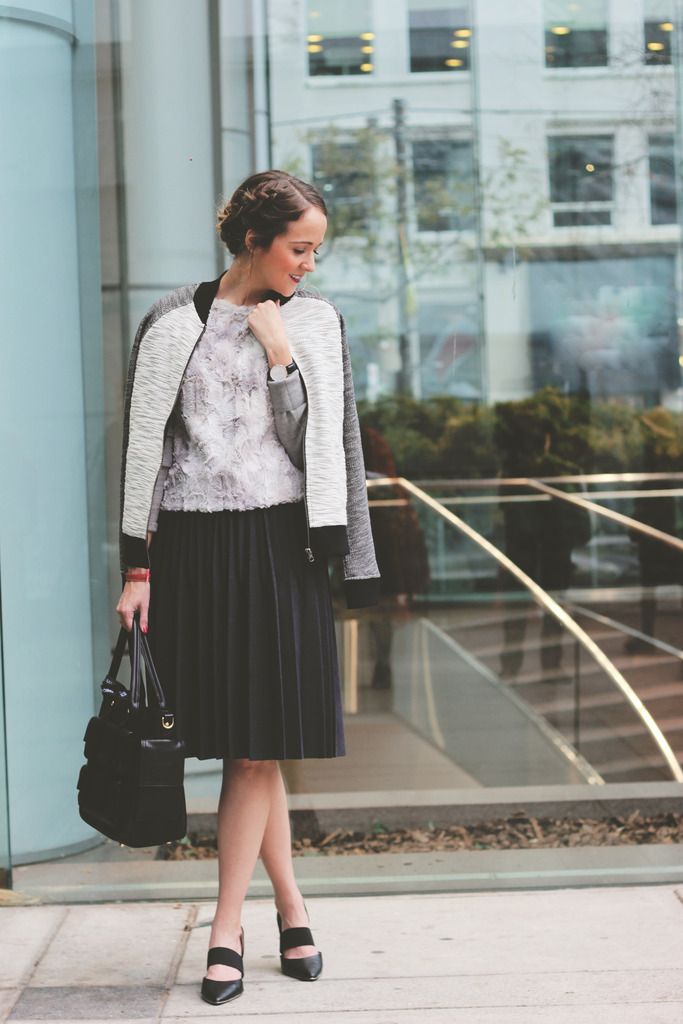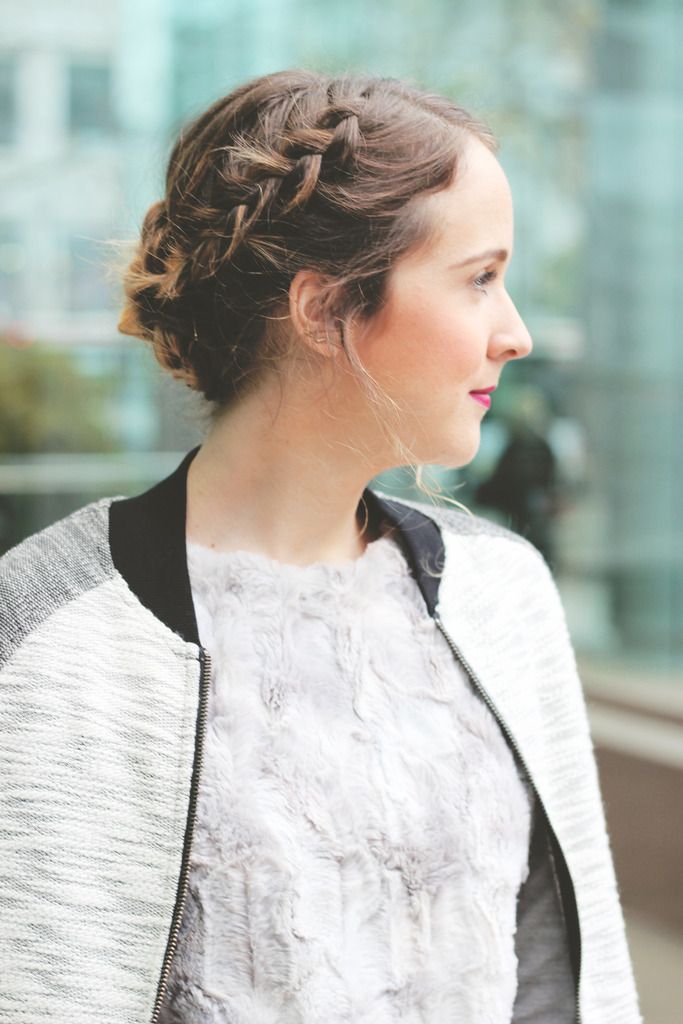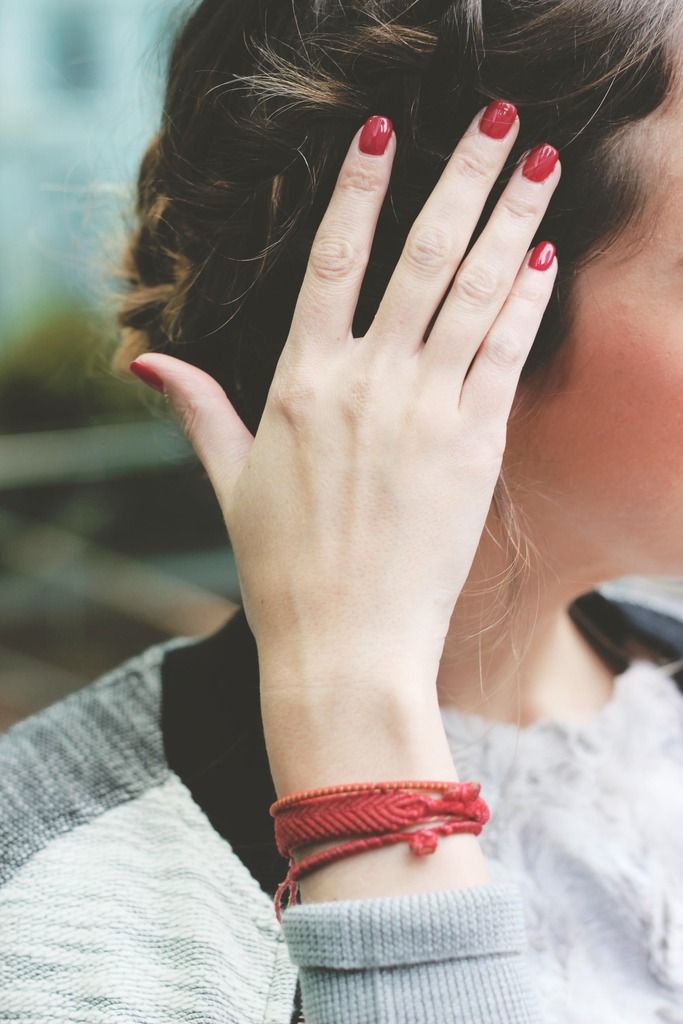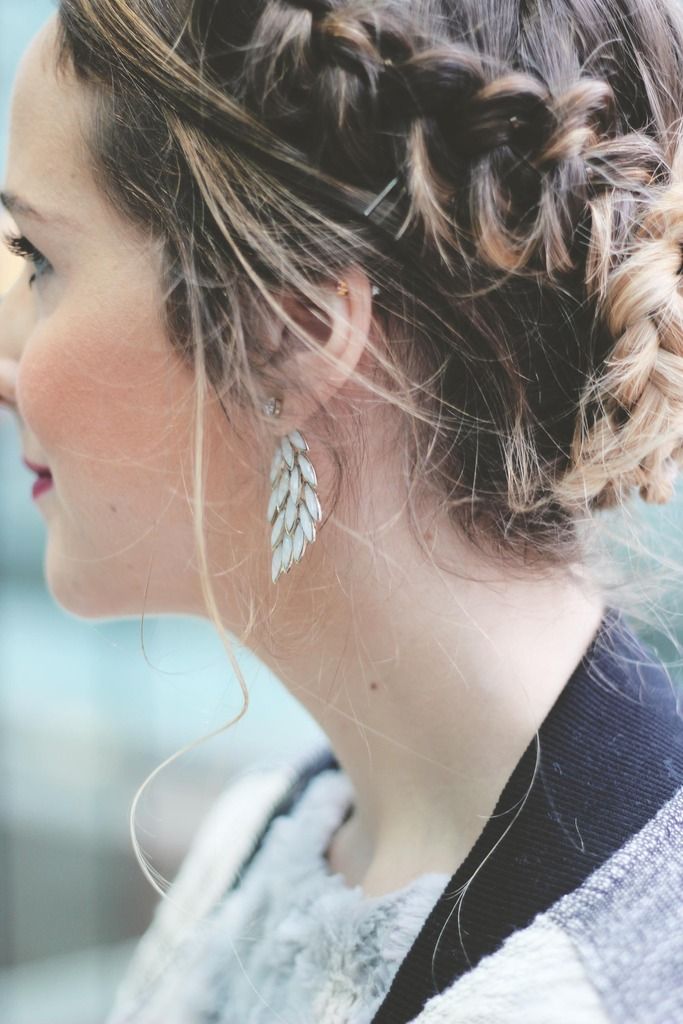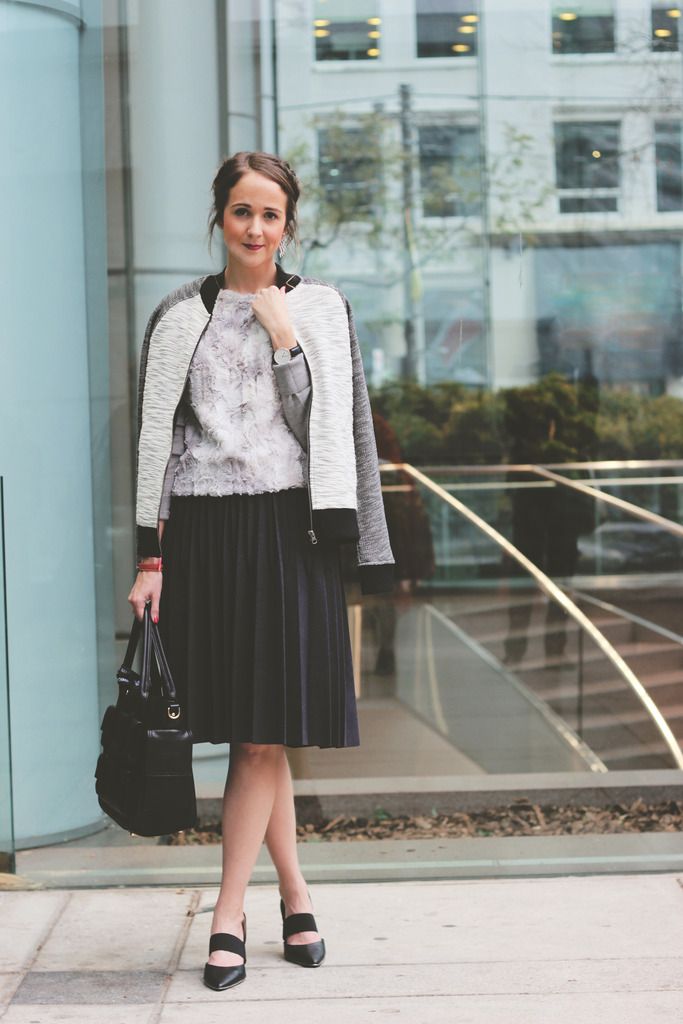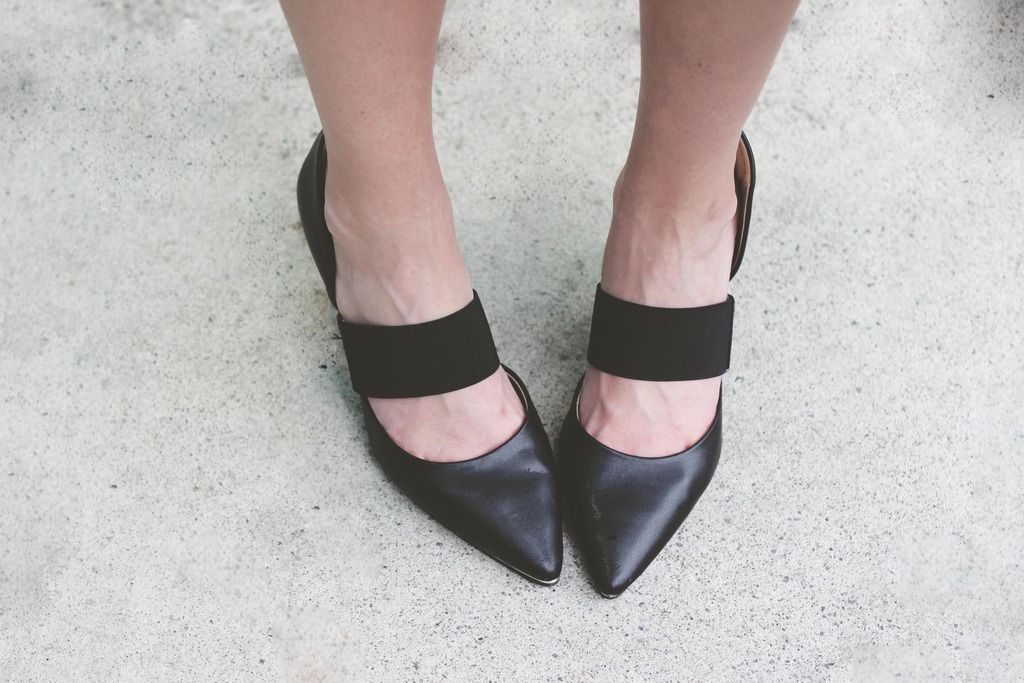 FEATURED ITEMS:
Skirt
,
Sweater
,
Jacket
: c/o Joe Fresh | Pumps, c/o
Nine West Shoe Studio
| Earring: Claires &
Beck and Boosh
| Watch:
c/o Daniel Wellington
| Bag:
Sneha Varma
| Pom pom: c/o
Envy Clothing Company
| Hair: c/o Kelly @thehairgypsy (
Medulla and Co
) | Nails:
Spirit Spa
Halifax. Photos c/o Mo Handahu.
Arguably one of the biggest trends I saw on the runway for Spring 2016 (wow can't believe it's almost 2016 so crrrrazy) was pleats! Almost every single design incorporated pleats in some fashion. Sometimes a lot and sometimes a little these little preppy creases are for sure going to be a big!
Coincidentally enough I had no idea this was the case, but was happy to know that this super feminie look was going to be translating well into the spring and summer next year.
This pleated skirt the one that caused me to lose sleep (yeah I know I'm obsessed) is actually by far one of the MOST comfortable garments I brought with me me to Toronto. With an elastic waist band (can I get a hells yes?) and pleats that flow the skirt away from the body and just over the hips (oh yeah) it's super comfortable, and looks great too!
I paired the skirt with this furry sweater both because I knew it was going to be FREEZING in Toronto, and because well it's a furry sweater and it's super cuddly. Oddly enough this sweater served as a brilliant ice breaker for the events throughout the day. I had complete strangers approach me because they wanted to "pet" my sweater lol of course I welcomed this, as I thought it was super hilarious and I also didn't want to hog all the fun to myself. I'm REALLY surprised that a photog didn't catch me or anyone else groping my sweater while standing outside the tents.
Needless to say the outfit was a win, and I couldn't have been happier with my choices! I am after all currently obsessed with monochrome dressing, so this outfit was a great way to play with various textures and styles while fully adhering to my super feminine style.
Before I let you go can we just for a second chat about this hair? I MEAN? So cute right? Yeah I can't take credit for it. The lovely Kelly behind the adorable instagram account @thehairgypsy and stylist extraodaire from Medulla and Co located on Queen Street West whipped this up for me. If you follow me on snapchat you know that I mentioned she was THE SWEETEST, and she is! So go see her :):) and tell her I said "HI" because I had the best time in her chair and I miss her and Toronto so much already!
If I wasn't being photographed the next day let's just be real for a second because I would have 100% rocked this for an additional day (and might have for a morning meeting). Totally forgot it's Halloween tomorrow! OOPS! Have fun! What or who are you dressing as?
Hope you enjoyed this look! Stay tuned for more shots from my remaining three looks next week (+ the Jamie Oliver event)!