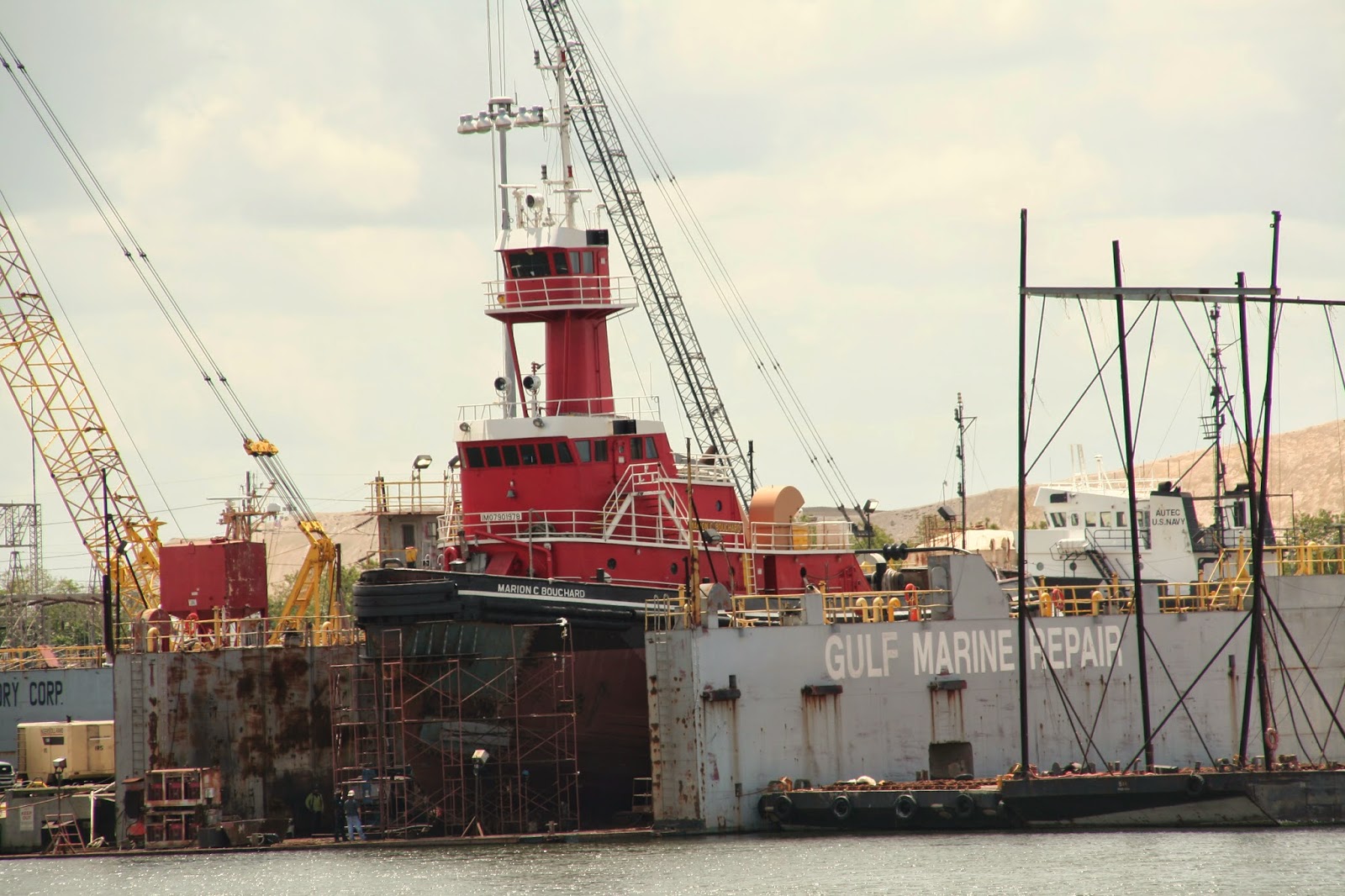 (above) Marion C. Bouchard in the Gulf marine repair floating drydock.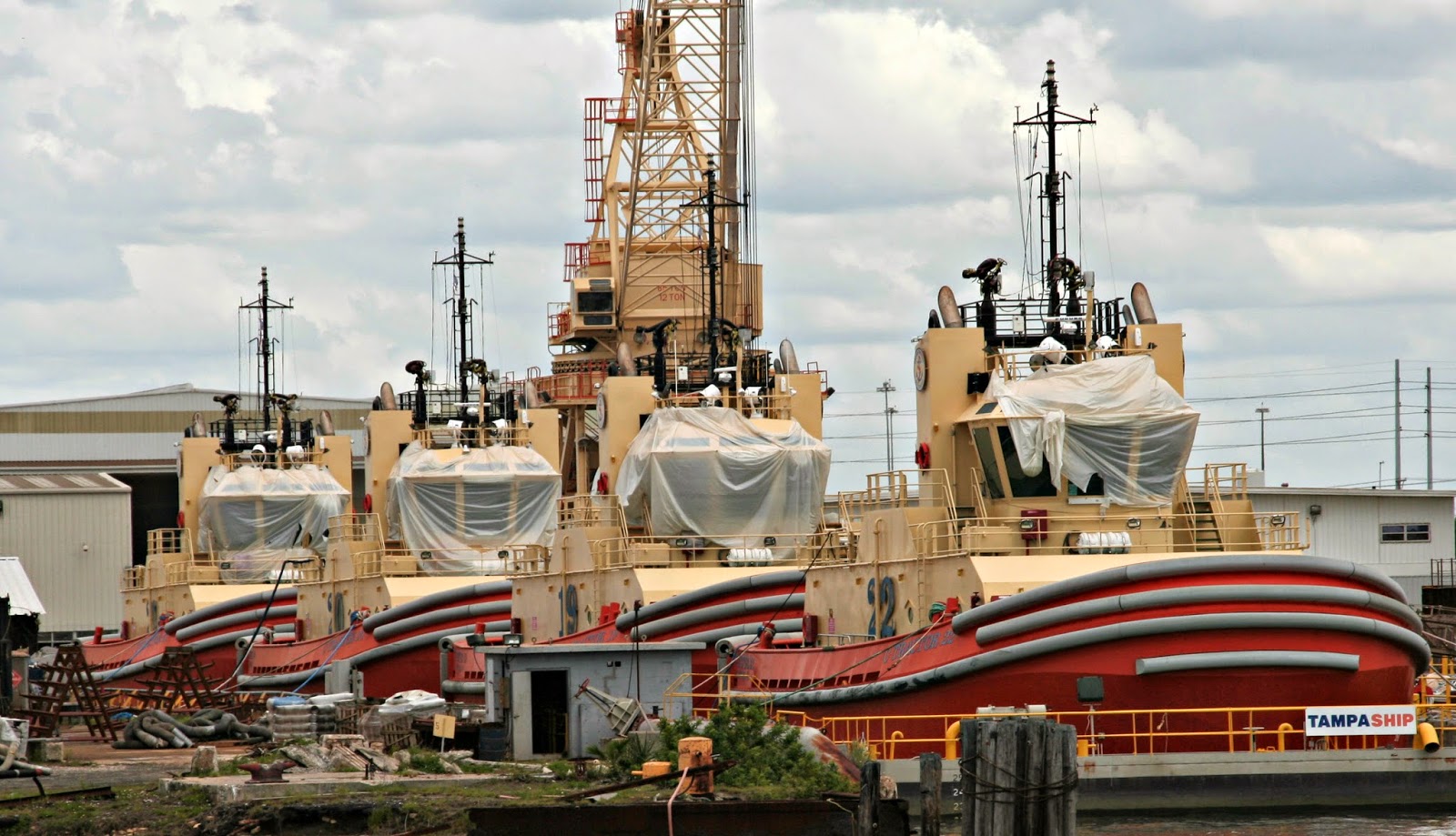 (Above)These tugs were found at TampaShip, A local shipyard owned by Edison Chouest.
These tugs belong to an EC Subsidiary. The tugs were built in 2009, at GulfShip and are named (front to back) C-Tractor 22, C-Tractor 19, C-tractor 20, C-tractor 21. They offer 5500hp,and feature forward mounted Z-drives.

 (above) Sea Bulk Towings SDM Suwannee River tied up in the Sparkman channel. SDM stands for ship docking module, and is a patented tug design by Seabulk. SDM's feature a fore and an aft mounted z drives, mounted off center- this design allows for maximum bollard pull in any direction.
(below) Marine Towings Tug Freedom was waiting for the inbound OSG ATB. At 5000bhp, she features 2 Z drives