This week my teen daughter and I took some time to spend it together by going to the Twilight Tea at The Windsor Arms Hotel. This fine 4 star hotel that housed the original TIFF is like stepping back in time in many ways.
It truly is a bit of Toronto history which is one of the reasons I love it so.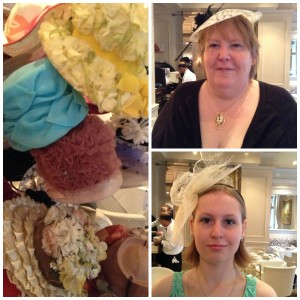 Our tea started with choosing the perfect hat to wear as we enjoyed tea. There is a wonderful selection and the $5 you spend to wear one goes to Look Good Feel Better, a wonderful charity that helps those going through cancer look good and feel better.
Then it was time for tea. If you have never been to the tea room at the Windsor Arms you really do feel like you are stepping back in time with the white glove service and all. The decor the large mirror and chandelier all caught my eye.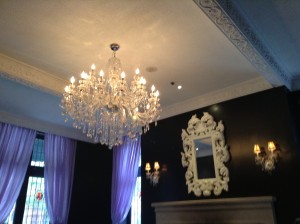 Then it was time to choose our teas, there were so many loose teas to choose from so we finally chose Once Upon a Time and Cotillian. Each tea is served in a beautiful old tea pot.
After our Tea was served it was time for a wonderful menu of scones, sandwiches, and desserts. 
My teen daughter loved the lemony scones with fresh strawberry preserves. There was also a selection of delectable sandwiches and then to top it all off a wonderful selection of deserts. My teen loved the chocolate with caramel and me well I loved the petit four with the raspberry on top. To top it all off as if we weren't full enough there was raspberry sorbet. You could even have it with champagne.
For the two of us it was a delightful time together just ahead of Mother's Day.