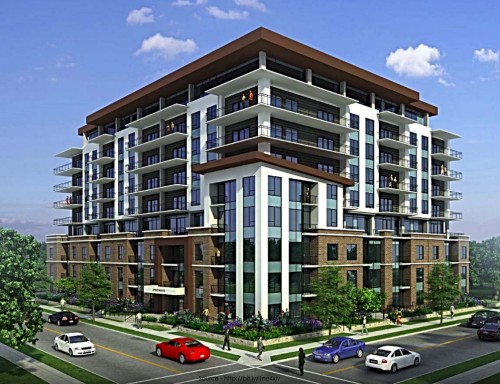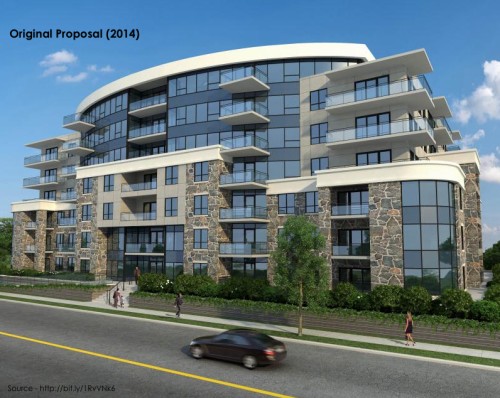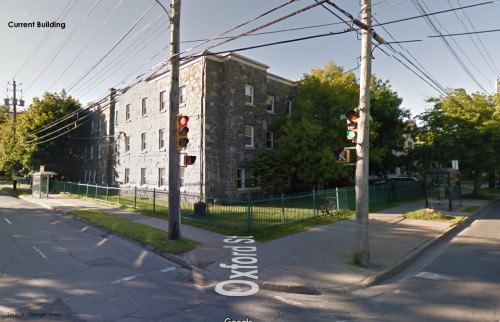 Updated Proposal: Corner of North St. / Oxford St. Halifax.
Paul Skerry Associates have submitted an updated proposal on behalf of Mythos Developments Ltd for the properties at 6389-6399 North Street in West End Halifax. The original proposal submitted back in 2014 called for a 7 storey building with 75 residential units. The developer is now proposing a 9 storey building with 106 residential units. There will be ground level townhouses along North, Oxford and Seaforth St and access to the 70 underground parking spaces will be on Seaforth St.
A public meeting hosted by the District 7&8 Planning Advisory Committee is scheduled for tonight, Monday January 18th at 7 pm. It is being held at the Halifax Forum (Maritime Hall), 2901 Windsor Street, Halifax. I encourage you to attend this meeting if you are interested in this development.