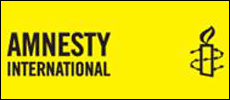 Voices of Celebration: International Women's Day @ 100
An evening of song, dance, spoken word and storytelling in celebration of women on the 100th anniversary of International Women's Day. A fundraiser for Amnesty's human rights programs.
When: March 8, 2011
Performances: 7 p.m. to 9 p.m.
Champagne reception: 9 p.m. to 10 p.m. (Light refreshments will be served.)
Where: MSVU Auditorium, 4th floor, Seton Academic Centre, 166 Bedford Hwy
Entertainers are:
– Author and host of CBC's Main Street, Stephanie Domet (emcee)
– Spoken-word artist, Shauntay Grant
– Governor-General Award winning playwright, Catherine Banks
– Award-winning singer-songwriter, Susan Crowe
– Award winning singer, Chelsea Nisbett
– Filmmaker, drummer and educator, Catherine Martin
– A cappella choir, The Women Next Door
– HRM Councillor Dawn Sloane
– Exec. Dir. Stepping Stone, Rene Ross
– Consultant with UNIFEM, Renee Black
– Student and founder of Maritime Youth Standing Together, Rita-Clare LeBlanc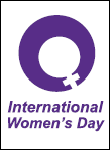 Special Guests: Alexa McDonough, Diana Whelan, Kelly Regan, Leonard Preyra, Dr. Ramona Lumpkin, Marilyn More, Maureen MacDonald and others.
Host: Amnesty International – in partnership with the Status of Women and Oxfam – is hosting the event to raise money for women's human rights programs.
Cost of event: A donation to Amnesty International at the door. Seats should be reserved at Eventbrite.com. All proceeds go to Amnesty International's human rights programs.
You can also visit their Facebook page.