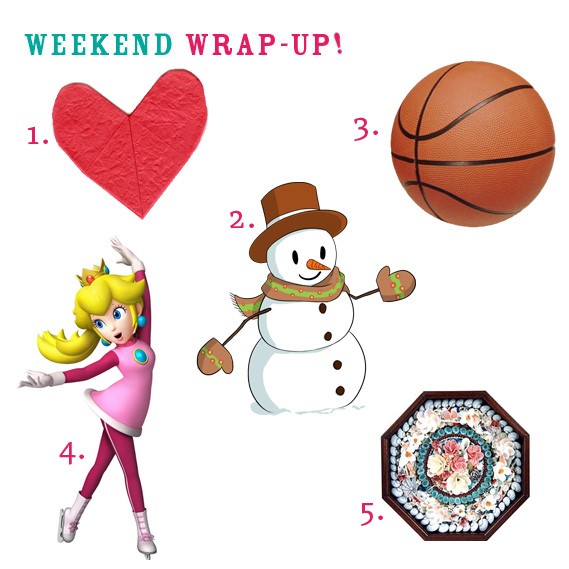 Happy Valentine's Day and long weekend from Urban Parent. This year's Heritage Day holiday is in honour of Joseph Howe so why not take some time over the weekend to learn about this famous politician. Start here since you're already online, and then head to the library to read about him or tour the city to find some of the monuments, parks, plaques and streets named after him. Make it a really fun day exploring the city together.
1. Chapters is hosting a Hearts & Crafts event for kids this weekend that includes a Valentines themed story time and a special craft activity. It's a free event but quantities are limited so be sure to contact your nearest store to get your little ones registered.
2. It's Sackville Snow Days! There will be winter events for all ages, including skating, parking lot hockey, snowman contest, scavenger hunt, dances and more!
3. Have you been to an Open Gym event yet? If not, this might be a great weekend to check it out. Various school gyms are open and available, free of charge, for families of school-aged kids to play together. Grab a ball and shoot some hoops, play tag, build an obstacle course. It's a perfect way to get out for some fun active time together.
4. Round up your Superheros and Princesses for a fun and free Family Day celebration at the Oval on Monday. Wear your costume and join some of your favourite superheros and princesses for a skate on the ice, button making, a photo area and more.
5. Head to the Maritime Museum of the Atlantic to make your very own "sailor's valentine".  Originally thought to be a shipboard craft, these elaborate keepsakes made from small sea shells were actually made in Barbados and sold as souvenirs to homeward bound sailors. Come see for yourself how special they are.
This final event may be the most important of your weekend. At some point on Sunday, we want you to give your child — no matter how old they are — a big, long hug, a massive smooch…then look them straight in the eye, to get their full attention and tell them at least 3 things you love about them!