Sorry I was too busy to document details of the last few weeks of this vacation, but I do have some pics, starting with shaved ice, desert of the year to beat the heat.
Left: mango shaved ice (Japanese style), paired with some mochi. Right: watermelon shaved ice (Korean style).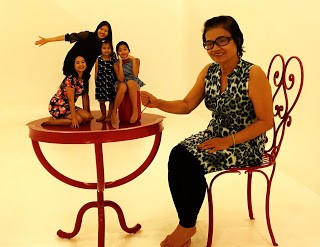 Entertainment wise, we went to a 3D museum where special effect paint and lighting did their tricks to our eyes and minds. It was really cool and we took tons of pics.
On the left here was our favorite of the entire trip, looked like mom had all of us under her grip lol.
Below were situations where Squirt got herself in "danger" with a kitty and a little bridge that was falling apart under her feet. It was fun!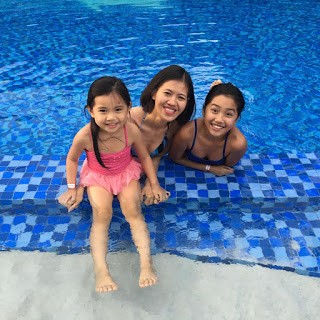 Some other highlights included:
– a more fancy-looking cat cafe (compared to the one we went to in week 1) with so many cute fury friends
– a trip back to the healing spa I told you in week 2 cause I could use some serious detoxing and relaxing
– taking the kids to a salt water pool with real white sand section (see pic)
– celebrating my dad's 69th birthday in person. I normally went back to Canada before new year in previous years, always missed his birthday
– had my hair dyed and added some curls to it. I have had straight hair for so long, I don't even know what to do with the curls
Christmas and New Year were too crowded everywhere so we didn't go out. But we are going to a buffet dinner at a rustic park tomorrow night and take some family photos, a nice way to end my trip home this year.