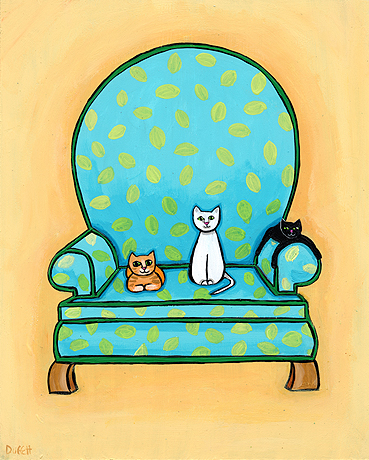 I've always liked this painting but cannot sell it as a print because I deleted the "big" tiff file and only have it as a small jpg:( Don't you hate it when that happens:) Arghhh….The colours are warm and summery. Just the antidote we need for these really cold February days. I do have to say that I've noticed the light starting to change! Hooray. Getting brighter for longer.
Saw Avatar on the weekend and loved it. The colours, the gorgeous world Cameron created. It was really just the story of Pocahontas retold in the future. I still want to see many of the Oscar films. Lots of good stuff out there.
Making soup today but have not decided what to put together. My organic bin arrived last night and there is kale, sweet potatoes, carrots, broccoli, lemon, avocado, fruit….. I never know what is coming. Hmm, not sure what to make.