PSRS Presents: Readers in Residence.

I recently became aware of this neat reading initiative hosted on CKDU, the campus radio station at Dalhousie University (88.1 on your FM dial and online).
Readers in Residence is a PSRS Presents: project airing on CKDU each Monday at 2:30 pm. It is an audience generated radio program that anyone can be a part of.
Want to be a Reader in Residence?
It's simple – Pick something to read (your favorite book, a recipe, your own writings, articles from the internet, literally anything)
Call 902-494-8041.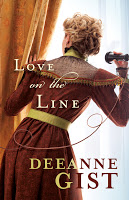 Read your piece. (try to keep each reading to about 5 minutes, if you want to do a large work, just split it up over a few recordings) If you need more time just call back and we will splice the recording together.
Leave your name. Make sure you mention that you are reading for the Readers in Residence program. Avoid swearing. Please use a landline or failing that, try to be in an area of good cell reception.

Stay in touch with the Facebook page for updates and to interact with other readers! This is open to anyone who wants to be part of it.
The phone line you are calling is a virtual line so it will never ring anywhere or bother anyone. Call anytime of day, any day of the week.
Call 902-494-8041. You can also email your submission.
follow on twitter @readersnres
email – readersnresidence@gmail.com
Source: http://www.thereader.ca/2013/02/calling-all-readers-readers-in.html