Have you noticed almost every brand now has some nude eyeshadow palette/ quad/ trio offers?


Inspiration is everywhere! This NOTD is based off of an awesome planter from @cterepocki. I used Essie Licorice, Zoya Purity,...
Read More »

I was challenged by @christabellnails to post my #itonlytakesone nails! Bullying is unacceptable. I was bullied throughout my whole life. It doesn't just...
Read More »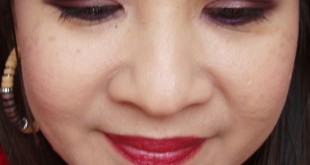 The hunt for Quo Back to Basics Matte is over! If your Shoppers hasn't got them in, check back, as there seems to be a delay in shipping both Back to Basics palettes to...
Read More »
Freehand sweater print inspired by @judyrox! I used Zoya Savita, Zoya Purity, Essie Urban Jungle, and Finger Paints Stunning...
Read More »

How to give your dark fall cream polishes a pop – add a bright color underneath to create a ruffian ? I used Essie I'm Addicted (neon blue) and Bobbing For Baubles (dark navy... Read More »